Since time immemorial, the Indigenous peoples in what is now known as California upheld traditional responsibilities to steward the lands and waters through kinship systems and reciprocity and remain committed to the stewardship of their homelands. This stewardship has shaped the genetic, species, and ecological diversity that is found in California today. We respect and honor the relationships, knowledge, and traditions that connect Indigenous peoples to their homelands, and also acknowledge the exclusions and erasures of many Indigenous peoples in this state as well as their conservation actions. Recognizing the inherent relationship between biodiversity and Indigenous cultures, we seek to embrace ecocultural equality as a central tenet of biodiversity conservation and stewardship.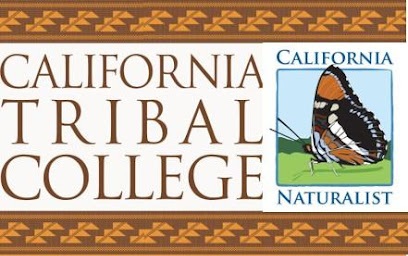 The California Tribal College and UC California Naturalist Program are partnering to offer a unique naturalist training course for Native Californians interested in taking an active role in natural resource conservation, education, and restoration. This course will introduce the adult participants to the wonders of California's ecosystems and help them explore Traditional Ecological Knowledge (TEK) and Indigenous perspectives on relationship and stewardship. The course will combine a science curriculum with mostly Native guest speakers, projects designed to help the participants learn about California's ecocultral areas from Native knowledge-bearers, community experts, and others in the class. In addition to the online sessions, a multi-day field trip to the UC Blue Oak Ranch (near San Jose) is included and will allow participants to immerse in the natural world and connect with one another.
Our Approach:
Co-design with the CA Tribal College and TEK experts.
Audience: California Tribe/Indigenous community members
Building on the strengths of Indigenous California ways of knowing and long history of stewardship and Western scientific exploration of California's ecosystems.
Guest experts will bring cultural knowledge and experience in traditional ecological knowledge.
Bringing our whole selves and mutual respect to the work of deepening our interconnection and interdependence with the community of life including the animals, plants and places we call home.