Important Announcement
There is a pending proposal that beginning fall 2014, Undergraduate Students interested in specializing in toxicology will be admitted to a Molecular Toxicology emphasis in the department of Nutritional Sciences and Toxicology. Re-formulation of a "major" into an "emphasis" has been undertaken to foster a unifying theme in NST programs under an umbrella of metabolic biology, while continuing to allow for distinct interests (emphases). Required courses for graduating with an emphasis in toxicology will remain the same as with the major, but broader elective options will be encouraged. Students declaring before the end of the 2013/2014 academic year will be grandfathered into the major.
Students in the Didactic Training Program in Dietetics track of the Nutritional Science (NS-D) major are educated in the experimental biology of metabolic regulation, the impact of genetics on use of dietary constituents, and the interaction among genetics, health/chronic disease and dietary chemicals. This program prepares students to perform research into the relationship between diet and vertebrate development and well-being mechanistically, and/or for health professional careers.
Sample Classes
Nutrient Function and Metabolism
Pharmacology and Toxicology
Biology, Statistics, Chemistry
Human Diet and Chronic Disease
Medical Nutrition Therapy
---
Careers for NS-D Majors
Registered Dietitian
Health Professions (Medical, Dental, Pharmacy school, public health)
Research and teaching
Biotechnology
Government service
Foodservice industry
Consulting
Undergraduate Advisor
Nicole Lowy,
(510) 642-2879
260 Mulford Hall
University of California
Berkeley, CA 94720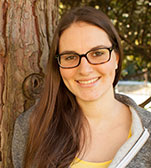 Read about the CNR student experience in the Peer Advisor blog!
Read the blog!
The Student Dietetics Association is a support network of NS-Dietetics majors and minors.