Visiting Campus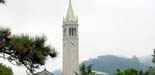 Overnight Host Program
Want to experience life in the residence halls with current Berkeley students? The Overnight Host Program is open to all admitted freshmen but space is limited and slots fill up quickly. We encourage prospective CNR students to sign up immediately if interested. For more information, go to MyBerkeleyApp.
Campus Tours
Daily Public Tours for Individuals and Families
The UC Berkeley Visitor Center offers campus tours led by expert student ambassadors. Tours are conducted rain or shine free of charge. To make reservations and find out more information,
visit their website.
Handy resources for self-guided tours are also available.
Important information for freshman 2010 applicants
Newly admitted students planning to visit between (need dates) will be provided a link in their My Berkeley App to RSVP for separate newly admitted student tours. There will be more than enough spaces to accommodate everyone. The Visitor Center will begin taking reservations on (March 25th) once admissions decisions have been posted. Tour dates and times will be available on My Berkeley App.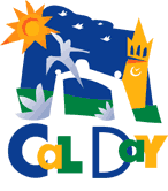 Cal Day
Join us for Cal Day, UC Berkeley's annual open house on Saturday, April 16.Undergraduate advisors and current students will be on hand to answer your questions. We will also be hosting several special events:
Information sessions on "Life as a CNR Student
workshops on choosing a biology based major
CNR New Student Reception
Lectures by our distinguished faculty
And much more.
Visiting Classes
Visiting CNR
Browse through courses on the Online Schedule of Classes. CNR courses are listed under: Environmental Economics and Policy (EEP), Environmental Sciences (ES), Environmental Science, Policy, and Management (ESPM), Nutritional Science and Toxicology (NST), and Plant and Microbial Biology (PMB)
Tips: Look for lectures and not discussion courses or labs. Undergraduate courses are listed as 0-199. It is recommended you email the instructor beforehand to make sure an exam is not scheduled on the day of your visit. Students who would like to visit a CNR class are encouraged to visit the campus Monday-Thursday.
Sample Visit Schedule
10am – 11:30am
Campus Tour by Visitor Services
11:30am – 1:00pm
Lunch (visit Sproul Plaza and Cal Student Store)
1:00 – 2:00 pm
Visit CNR Student Resource Center in 260 Mulford Hall Speak with a Peer Advisor during their office hours Meet with an advisor or interesting faculty member (Appointments are recommended)
2:00 – 5:00 pm
Visit Classes
More information on visiting campus