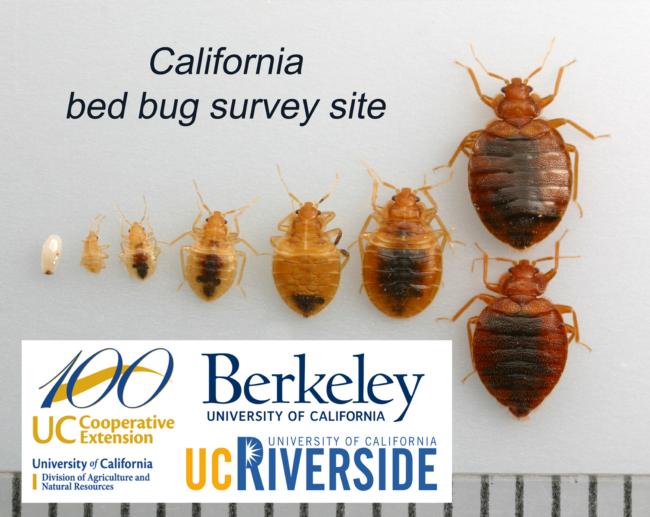 California Bed Bug Survey
We need your help!
The University developed a 15 min survey to help assess the bed bug problem in California. Please take the survey if you are a Pest Management Professional who provides bed bug control services.
Where to take the survey: Start the survey here!