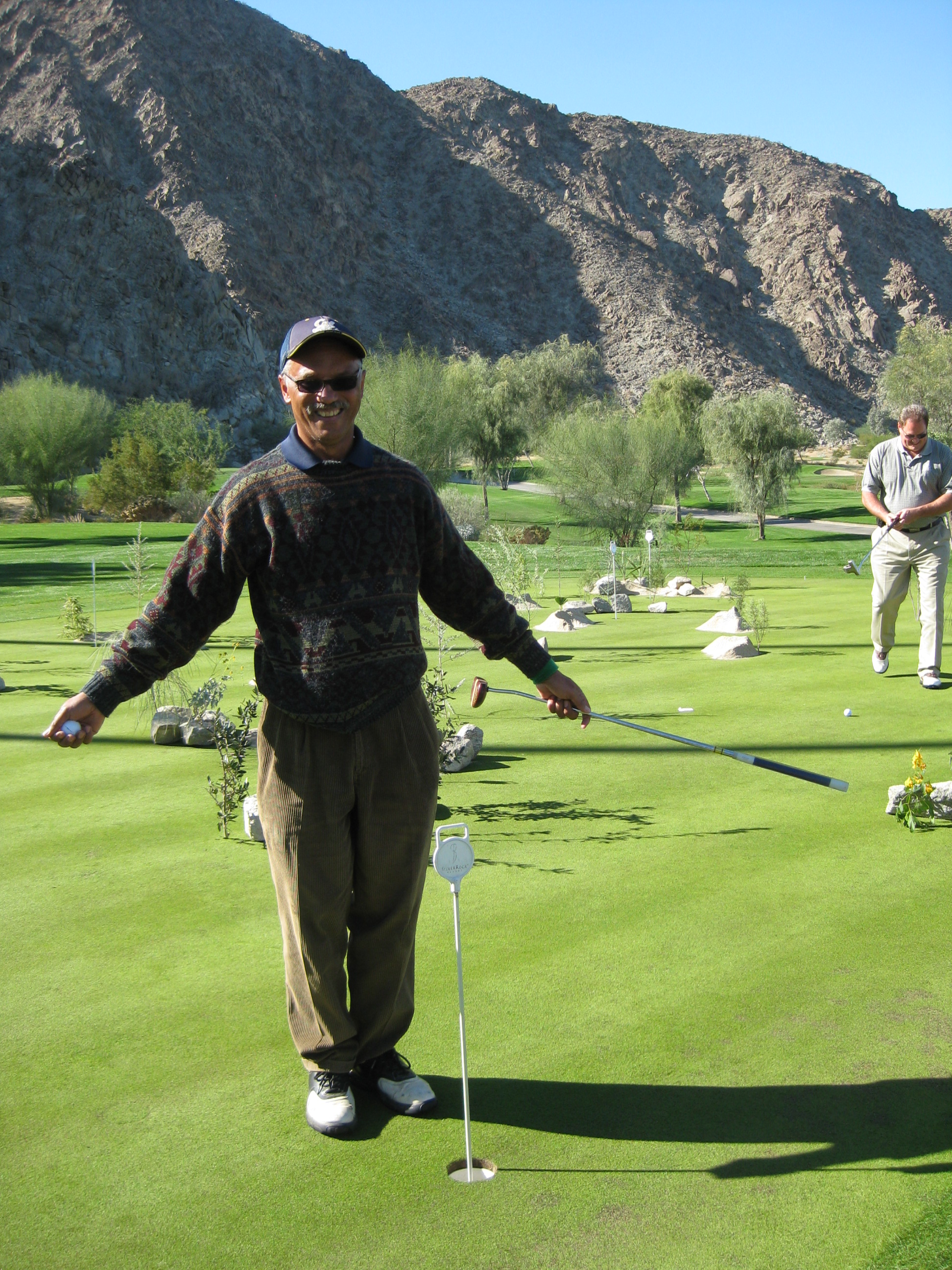 Vernard Lewis winning the putting contest at the 2011 tournament.
2013 PCOC Golf Tournament
For the past six years, PCOC has graciously hosted a fundraising golf tournament in Southern California for the UPMC! When the next tournament is planned, we will update this site with all the pertinent information. Please check back in the Fall for more details.
Date: TBD
Time: TBD
Location: SilverRock Resort La Quinta, CA
Golf Tournament Player Form (Word, PDF)
Golf Tournament Manufacturer and Tee Sponsor Form (Word, PDF)

Silver Rock Resort in La Quinta, CA