Wildlife conservation work on the ground often leads us to the realization that conservation challenges – and solutions – are deeply embedded in human cultural beliefs, traditions, and values. This has certainly been my experience over the course of my PhD field work, which has led me from tracking threatened bearded pigs in the rainforest to working with the communities that have co-existed with this species for thousands of years.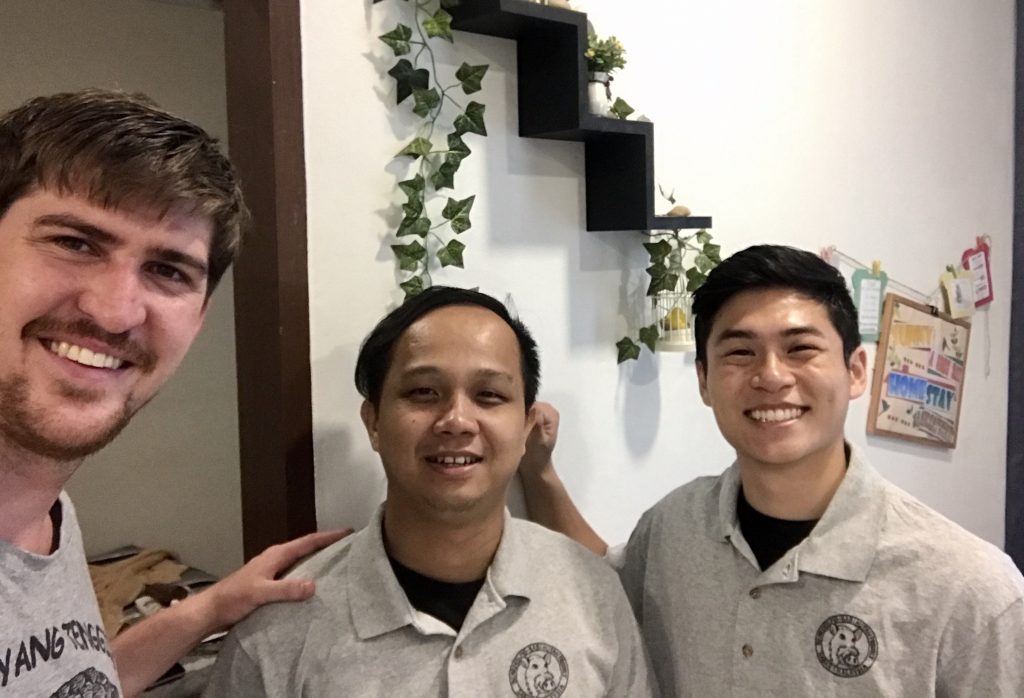 This past summer, I had the privilege of returning to Sabah, Malaysian Borneo to meet and interview local pig hunters from the Kadazandusun-Murut community. Alongside my very capable interview team colleagues on the ground, Jordan Bloem from UC Berkeley and Vanielie Terrence Justine Tamin of the Universiti Malaysia Sabah, we asked local hunters about their hunting motivations, methods, histories, and futures. The hunters and their communities were extremely friendly and gracious to share their fascinating stories with us. We are currently analyzing the qualitative and quantitative data from this work, and hope to have some exciting updates soon!
A local Kadazandusun-Murut hunter who was interviewed as part of the study. (He gave his consent to be photographed.)

'Sinalau bakas', or barbecued bearded pig, is a favorite delicacy for the Kadazandusun-Murut (KDM) community in Sabah. A local KDM wedding or celebration is incomplete without it!
This fieldwork update was contributed by Dave Kurz, PhD Candidate in the Brashares Group.