10:00am-11:00am
Session 1: Local Governance Latinos and the Environment
Panelists
Rey Leon – Mayor of Huron, California
Eduardo Martinez – Richmond, CA City Councilmember
Sarah 
Sieloff – Executive Director of the Center for Creative Land Recycling
11:00am -12:00pm
Session 2: Latinx in Food and Agriculture
Latina/os play an instrumental role in food and agriculture from research to farming itself.  We recognize that Latina/os' labor has been erased from dominant agricultural narratives and aim to highlight the ways in which Latina/os are currently shaping the agriculture landscape. A majority of new and beginning farmers are Latina/os that overcome barriers like land tenure, limited resources for on farm-diversification practices, and threats to their livelihoods because of the impacts of climate change on food systems and production. Additionally, more Latina/o researchers are involved in the production and dissemination of scientific knowledge on agriculture. Through this lens, we will explore topics such as climate change, soil health, diversified farming systems, and new/beginning farmers and role of Latina/os in agriculture.
Panelists:
Claudia Christine Avila – 
University of California, Berkeley
Adam Calo – 
University of California, Berkeley
Aidee Guzman – 
University of California, Berkeley
Hortencia Rodriguez – University of California, Berkeley
Moderator- Marigiana Petersen-Rockney – 
University of California, Berkeley
12:00pm-12:45pm – Lunch
12:45pm-1:30pm Key Note Speaker Martha Guzman Aceves
Key Note Speaker: Martha Guzman Aceves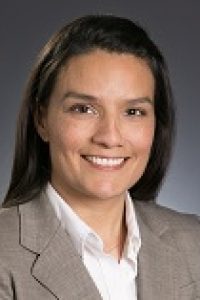 Martha Guzman Aceves was appointed Commissioner at the CPUC by Governor Edmund G. Brown Jr. on Dec. 28, 2016. She previously served as deputy legislative affairs secretary in the Office of the Governor since 2011, focusing on natural resources, environmental protection, energy and food and agriculture. She was sustainable communities program director for the California Rural Legal Assistance Foundation from 2005 to 2011. From 2006 to 2008, she worked with Swanton Berry Farm on human resources issues including a new employee-stock ownership program. She was legislative coordinator for United Farm Workers from 1999 to 2005, working on labor and environmental issues. In 2010 she co-founded Communities for a New California, a charitable organization promoting increased civic engagement of underrepresented communities. Guzman Aceves earned a Master of Science degree in agricultural and resource economics from the University of California, Davis.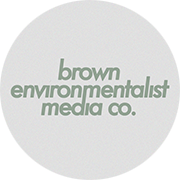 BE Media Collective is a collaborative, long form, and multimedia collective working to amplify the experiences, contributions and leadership of Black, Indigenous, and People of Color (BIPOC) in the environment. Through partnership and collective, grassroot efforts, we aim to uproot and replace traditional environmentalism with narratives that empower POC and acknowledge us as leaders; amplify the content that already exists; and finally: create what doesn't.