Latinos and the Environment Summit 2018
Join us for our first Latinos and the Environment Summit on April 5 & 6.
2150 Allston Way, Berkeley, CA 94704
2547 Channing Way, Berkeley, CA 94704
Contact: latinoenvironment@berkeley.edu
Keynote Speakers
Since 1999, Dr. Peña has served in appointment as Full Professor of American Ethnic Studies, Anthropology, Chicana/o Studies, and the Program on the Environment at the University of Washington in Seattle. Peña is also the founder and President of the Acequia Institute, a private non-profit charitable foundation established in 2006 to support the environmental and food justice movements. The foundation provides small direct to producer grants with a focus on women-led food justice projects. It also funds tuition scholarships for youth from acequia farm communities, and research fellowships to graduate students and early career professors and research scholars. He was involved in the development of the 2009 Colorado Acequia Recognition Law that has opened opportunities to protect open space and agricultural and ecological values important to the acequia way of life.
The Acequia Institute is located on lands within ancestral Caputa Ute territory on the Sangre de Cristo Mexican merced, land grant (1844), and in the village of Viejo San Acacio. The 181-acre acequia farm was part of the extension granted to the founder of the Plaza de San Luis de la Culebra, Don Dario Diego Gallegos. We irrigate from the oldest continuously operating community ditch in Colorado, the San Luis Peoples Ditch (1852). The farm is operated as an 'almunyah,' a private grassroots agricultural extension service and research station. Our work is focused on ecological restoration of damaged riparian ecosystems and the revival and extension of indigenous knowledge and practice in soil biodynamics, permaculture, heirloom crop breeding, and seed saving. The entire farm is under a conservation easement that is the first in Colorado history to tie water rights irrevocably to use on the farm land.
A prolific author of several books, two encyclopedias, and numerous journal articles and book chapters, Dr. Peña's most recent book is Mexican-Origin Foods, Foodways, and Social Movements: Decolonial Perspectives. The 440+ page book was just published by the University of Arkansas Press (September 2017). He is currently working on a two-volume book under contract with the University of Arizona Press focused on a 30-year study of acequia farms in Colorado and New Mexico; forthcoming in 2019-20.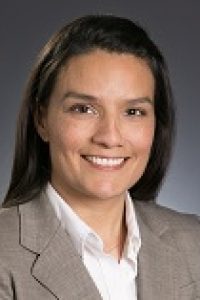 Martha Guzman Aceves was appointed Commissioner at the CPUC by Governor Edmund G. Brown Jr. on Dec. 28, 2016. She previously served as deputy legislative affairs secretary in the Office of the Governor since 2011, focusing on natural resources, environmental protection, energy and food and agriculture. She was sustainable communities program director for the California Rural Legal Assistance Foundation from 2005 to 2011. From 2006 to 2008, she worked with Swanton Berry Farm on human resources issues including a new employee-stock ownership program. She was legislative coordinator for United Farm Workers from 1999 to 2005, working on labor and environmental issues. In 2010 she co-founded Communities for a New California, a charitable organization promoting increased civic engagement of underrepresented communities. Guzman Aceves earned a Master of Science degree in agricultural and resource economics from the University of California, Davis.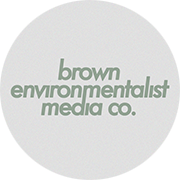 BE Media Collective is a collaborative, long form, and multimedia collective working to amplify the experiences, contributions and leadership of Black, Indigenous, and People of Color (BIPOC) in the environment. Through partnership and collective, grassroot efforts, we aim to uproot and replace traditional environmentalism with narratives that empower POC and acknowledge us as leaders; amplify the content that already exists; and finally: create what doesn't.