8:00am-8:45am – Registration
8:45am-9:15am – Welcome
Dean J.K Gilless – College of Natural Resources. University of California, Berkeley

Oscar Dubon, Ph.D. – Vice-Chancellor for Equity and Inclusion. University of California, Berkeley
9:15am-9:30am – Opening Remarks
 Congresswoman Nanette Barragán, Representative of
 California's 44th District

9:30am-10:15am – Keynote Speaker
 Devon Peña
10:20am – 11:20am
Panel 1: Environment, Education and Equity
  Catherine Sandoval – Santa Clara University
  Michael Mascharenas Ph.D. – University of California, Berkeley
  Khalid Kadir

, Ph.D.

 – University of California, Berkeley
  Moderator: Federico Castillo
11:30am – 12:30 pm 
Panel 2: Our Water, Our Food, Our Future
  Devon Peña – University of Washington, Seattle
  Sally Moyce – Samuel Merritt University
  Esperanza Vielma – Save the Delta-Fresno
  Moderator: Stefano Bertozzi – University of California,       Berkeley
12:30pm – 1:15pm – Lunch
1:20pm-2:20pm 
Panel 3: Policy and Activism
  Linda Escalante – NRDC California Legislative Manager
  Mario Sifuentez – University of California, Merced
  Marce  Gutiérrez-Graudiņš

– AZUL
  Moderator: Lupe Gallegos-Diaz – University of California, Berkeley
2:20pm – 3:20pm
Panel 4: Climate Change and Energy
  Rachel Morello-Frosch – University of California, Berkeley
  Michael Wehner – Lawrence Berkeley National Laboratory
  Jeanalee Obergfell – Office of Sustainability, City of Los Angeles
  Moderator: Adrianna Quintero – NRDC Director of Partner & Community Engagement
3:20-3:40pm:  BREAK
3:40pm-4:45 pm 
Panel 5: Our Cities, Our Future
  Irene Burga Márquez – EDF Manager, California Climate and Energy
  Guillermo Rodriguez – Trust for Public Land California State Director
  Rey Leon – Mayor of Huron, California 
  Moderator: Federico Castillo
4:50pm -5:00pm:  Closing Remarks

Federico Castillo
Keynote Speaker- Devon Peña
Since 1999, Dr. Peña has served in appointment as Full Professor of American Ethnic Studies, Anthropology, Chicana/o Studies, and the Program on the Environment at the University of Washington in Seattle. He directed and assisted in the creation of the University's Doctoral Program in Environmental Anthropology (1999-2005).
Peña is also the founder and President of the Acequia Institute, a private non-profit charitable foundation established in 2006 to support the environmental and food justice movements. The foundation provides small direct to producer grants with a focus on women-led food justice projects. It also funds tuition scholarships for youth from acequia farm communities, and research fellowships to graduate students and early career professors and research scholars. He was involved in the development of the 2009 Colorado Acequia Recognition Law that has opened opportunities to protect open space and agricultural and ecological values important to the acequia way of life. TAI has launched a campaign for the establishment of the first campus of Calmecac/Colegio del Maíz in Viejo San Acacio to serve the next generation of indigenous agroecologists and work with at-risk urban and rural youth through our acequia farm mentors network and programs in mindfulness training, "irrigation meditation," and restorative yoga.
The Acequia Institute is located on lands within ancestral Caputa Ute territory on the Sangre de Cristo Mexican merced, land grant (1844), and in the village of Viejo San Acacio. The 181-acre acequia farm was part of the extension granted to the founder of the Plaza de San Luis de la Culebra, Don Dario Diego Gallegos. We irrigate from the oldest continuously operating community ditch in Colorado, the San Luis Peoples Ditch (1852). The farm is operated as an 'almunyah,' a private grassroots agricultural extension service and research station. Our work is focused on ecological restoration of damaged riparian ecosystems and the revival and extension of indigenous knowledge and practice in soil biodynamics, permaculture, heirloom crop breeding, and seed saving. The entire farm is under a conservation easement that is the first in Colorado history to tie water rights irrevocably to use on the farm land.
A prolific author of several books, two encyclopedias, and numerous journal articles and book chapters, Dr. Peña's most recent book is Mexican-Origin Foods, Foodways, and Social Movements: Decolonial Perspectives. The 440+ page book was just published by the University of Arkansas Press (September 2017). He is currently working on a two-volume book under contract with the University of Arizona Press focused on a 30-year study of acequia farms in Colorado and New Mexico; forthcoming in 2019-20.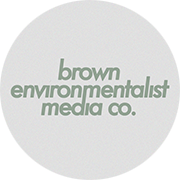 BE Media Collective is a collaborative, long form, and multimedia collective working to amplify the experiences, contributions and leadership of Black, Indigenous, and People of Color (BIPOC) in the environment. Through partnership and collective, grassroot efforts, we aim to uproot and replace traditional environmentalism with narratives that empower POC and acknowledge us as leaders; amplify the content that already exists; and finally: create what doesn't.