The Robert G. Sproul Class of 1934 Chair in Agricultural Economics
This fund supports a chair in agricultural economics.
Professor Gordon Rausser is the current chairholder. He writes:
"The major advantage of any endowed chair is that it creates an opportunity for pursuing risky research endeavors that would not be supported by extramural grants. It also provides the basis for supporting graduate students.
"In my case, this was particularly important since serving as Department Chair and as Dean of the College of Natural Resources, I would not have been able to maintain even a minimal research program without the support of funding from my endowed chair. It has proved to be a godsend with regard to maintaining at least some research activities while actively engaged in administrative responsibilities."
All gifts to CNR are tax-deductible to the extent of the law.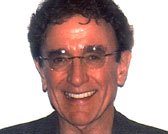 Professor Gordon Rausser of Agricultural and Resource Economics is the current Sproul chairholder.