The A. Starker Leopold Chair in Wildlife Biology
This fund supports a chair in ESPM, for teaching and research in wildlife biology.
The current chairholder is Professor Steven Beissinger of the Department of Environmental Science, Policy, and Management. Professor Beissinger writes of his chair:
"The endowed chair has allowed me to explore and support research directions that I could not have done without it. It has been especially important to supporting new field studies (e.g., secretive black rails in the foothills of the Sierras), which are always hard to get supported at first.
"I have been able to leverage chair support by using the results to submit more competitive proposals and get them funded. It also provides a cushion of support that I have been able to extend to graduate students and postdocs to pursue projects with me. I also used it to hire a lab assistant to help me process GIS and other data that we have been collecting."
All gifts to CNR are tax-deductible to the extent of the law.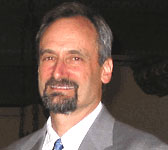 Prof. Steven Beissinger currently holds the A. Starker Leopold Chair in Wildlife Biology.