From oxygen to food to shelter to energy to shade, plants provide us with virtually everything we need to survive and to thrive. Genetics and Plant Biology (GPB) majors study the distribution and diversity of plant life from the sub-molecular to the organismal level. There is important work for those who want to unravel the mystery of genes, bring expertise to medical school, teach the next generation of biologists, or to devise ways to feed the world! The opportunities abound and await your discovery.
Sample Classes
Physiology & Biochemistry of Plants
Plant Molecular Genetics
Comparitive Virology
Computational Biology and Genomics
Medical Ethnobotany
Biology, Engineering, Statistics, Mathematics, Physics
---
Careers for GPB Majors
Medicine or Public Health
Teaching and research
Federal, state, and local agencies
Zoos, aquariums, museums, botanical gardens
Food and agriculture
Biotechnology
Undergraduate Advisor
Jenny Cornet-Carrillo
(510) 642-4249
260 Mulford Hall
University of California
Berkeley, CA 94720-3100
Student Learning Goals for GPB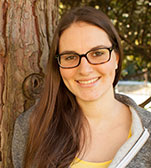 Read about the CNR student experience in the Peer Advisor blog!
Read the blog!
The Mycophytes is a support network of students majoring or minoring in GPB or Microbial Biology.