Social and environmental problems are deeply intertwined. The Society and Environment (SE) major introduces students to the main approaches and theory for environmental social sciences, including how social science tools can be applied to environmental problems, and how social science theories contribute to understanding environmental problems.
Sample Classes
Americans and the Global Forest
Environmental Philosophy and Ethics
Political Ecology
Environmental Justice
Forest Ecology
Biology, Mathematics, Economics, Statistics, Political Science
---
Careers for SE Majors
Law or business
Teaching and research
Economics or Environmental consulting
Federal, state, and local agencies
Non-profit management
Undergraduate Advising
Jenny Cornet-Carrillo
(510) 642-4249
260 Mulford Hall
University of California
Berkeley, CA 94720-3100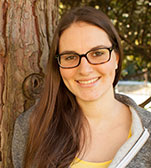 Read about the CNR student experience in the Peer Advisor blog!
Read the blog!