With the conference approaching, we would like to proudly accounce the graduate students that will be going to Mexico and participating in the conference! Our agenda is located here!
---
Laura Elisa Garza Díaz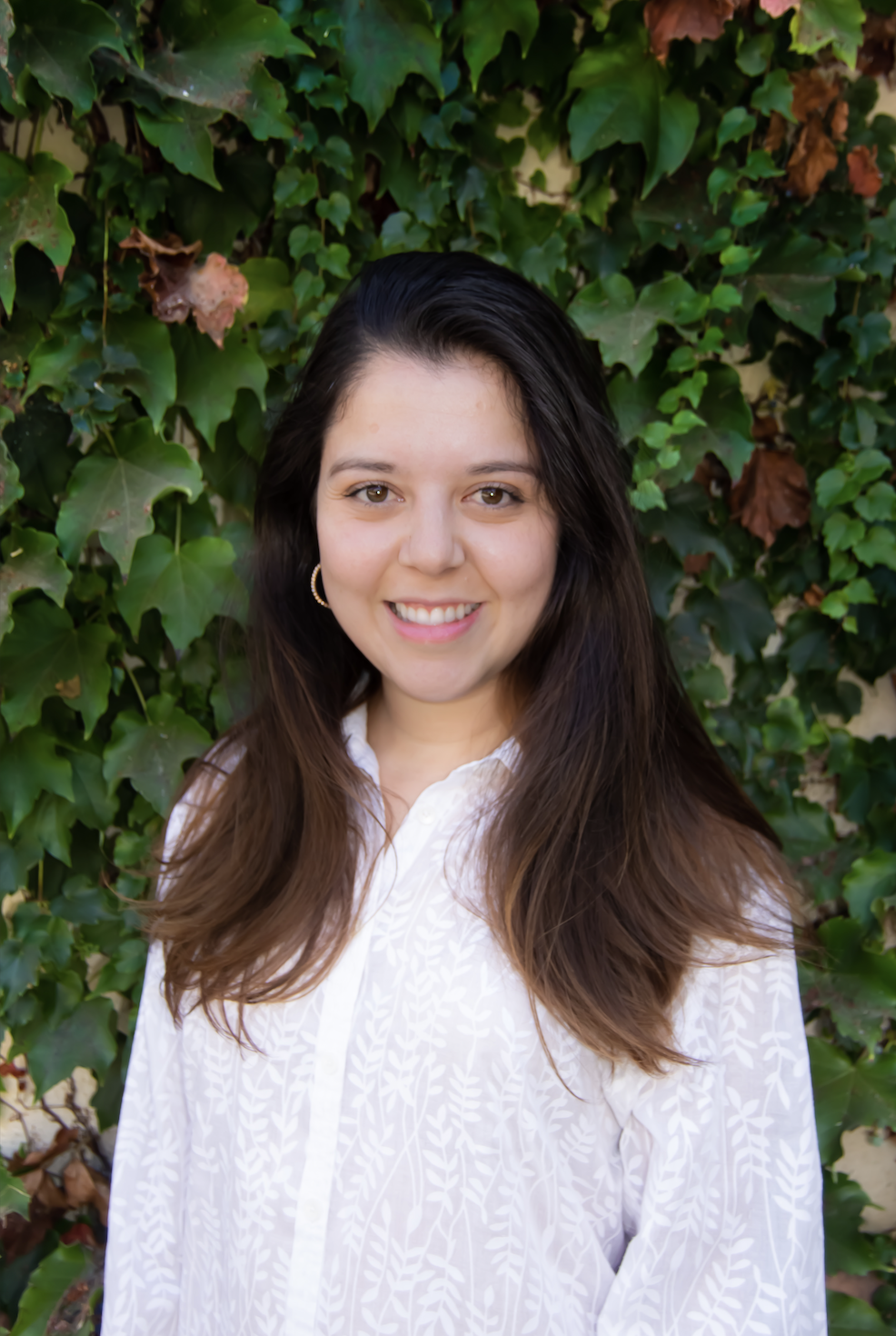 Laura Elisa is pursuing a PhD in Hydrologic Sciences from the University of California, Davis for which she received a scholarship from the Mexican National Council for Science and Technology (CONACYT). Her research is focused on sustainable water resources management and planning of the Rio Grande/Bravo Basin. She is highly motivated in finding sustainable solutions and adaptation strategies that help water-scarce basins to balance natural, cultural, social and economic interests.
For her dissertation she will assess the impact of extreme climatic events in this transboundary basin to provide policy recommendations for bi-national water management. As the scientific advisor for Pronatura Noreste in issues related to environmental flows and water resources management, she is an active participant in stakeholder meetings of the Rio Bravo basin council during discussions of a proposed regulation for Mexican water allocation. She has worked on research projects related to sustainable agricultural water management and resource conservation in California and Mexico. Laura holds a dual master's degree in Applied Ecology from the University of Kiel, Germany and the University of Poitiers, France.
Johnny Magana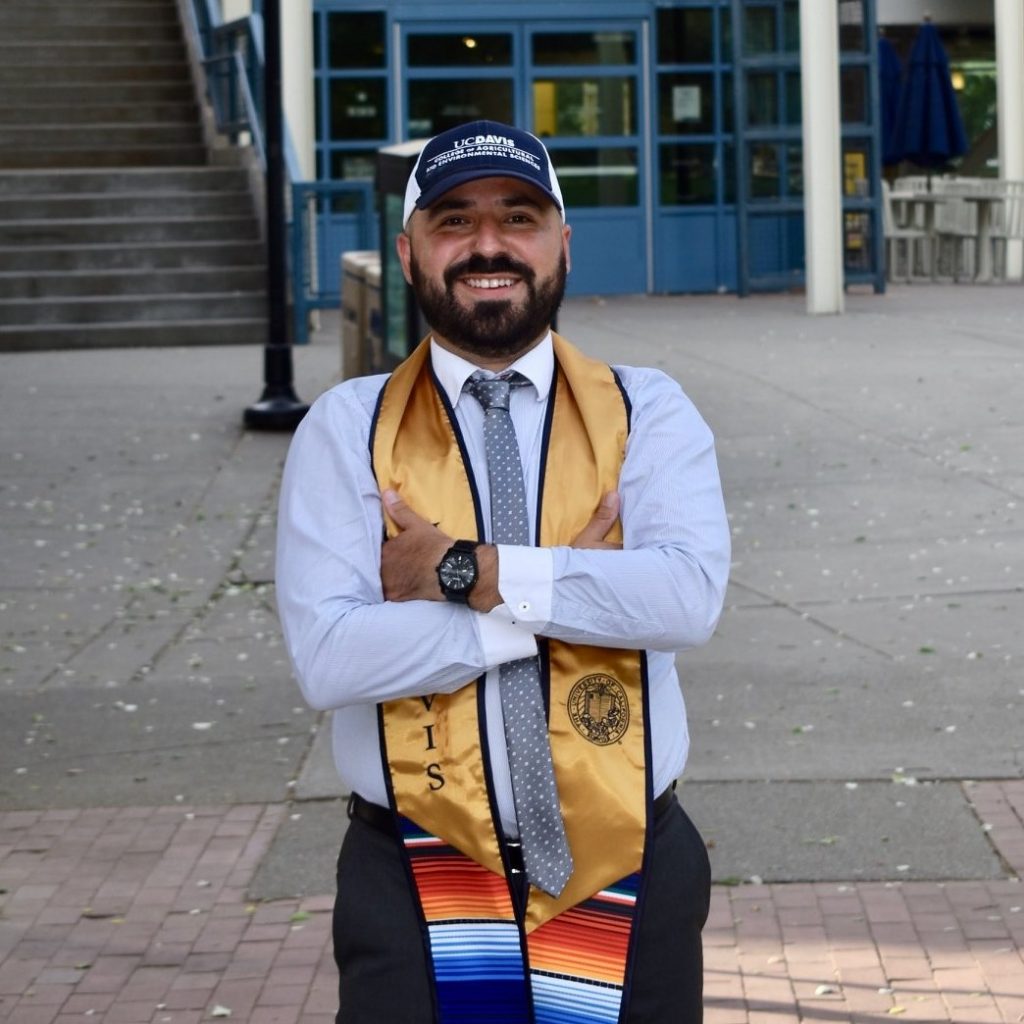 Growing up, Johnny Magana faced many personal challenges that included learning disabilities, poverty, and sexual orientation. Over time, these challenges have strengthened his character and resolve for ongoing learning. Being gay and being a student with two documented learning disabilities, Dyslexia and Attention Deficit Hyperactivity Disorder, resulted in being bullied throughout my secondary education and has made me mindful of other individuals who deal with similar life experiences.
While enrolled at UCSB, Johnny Magana maintained ties and solidarity with people within the Latinx, migrant, transnational, disabled, and LGBT communities by participating in college dialogue platforms, addressing inclusive engagement, and searching for opportunities within my institution for the development and further representation of diversity. He obtained a Bachelors degree in Global and International Studies with an emphasis in global migration and transnational identities.
His Mexican heritage and his collegiate experience as a first-generation college graduate student have become significant resources allowing him to educate children who come from low-income families through a music and art programs. He is the founder of a Children's Mariachi Program in my hometown of Santa María, CA that fosters education with an emphasis on the importance and recognition of the Mexican culture while providing participants with an understanding of México's diversity, its global presence through music, and its cultural position in this globalized world.
His research at UC Davis is to highlight the importance of transnational migration as a positive agent for change within migrant families in the hope of maximizing their social and economic opportunities. He aspires to focus on areas of need within the migrant children sector, specifically food, shelter, education, and health care; He plans to use his graduate education to identify and create programs that strive to respond to academic and educational urgent needs.
Ariedy Beltran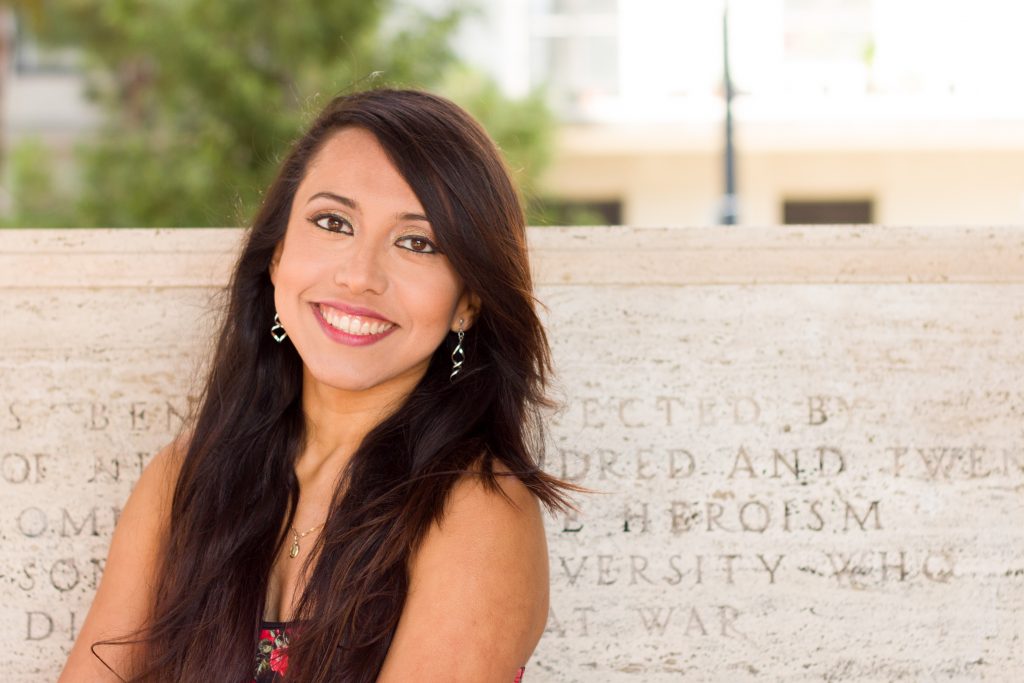 Areidy Beltran is a doctoral student at UC Berkeley's Department of Environmental Science, Policy, and Management (ESPM). Her research focuses on the Food-Energy-Water-Climate Nexus. She is currently investigating where water availability may lead to water, food, or energy insecurity around the world based on population growth and climate change scenarios.
Before joining ESPM, Areidy worked in the environmental and geotechnical engineering consulting industry in the Bay Area for two years. Areidy holds a Masters degree in Earth and Planetary Science and a Bachelor's degree in Environmental Earth Science (with a minor in Global Poverty and Practice) from UC Berkeley.
Ivan Soto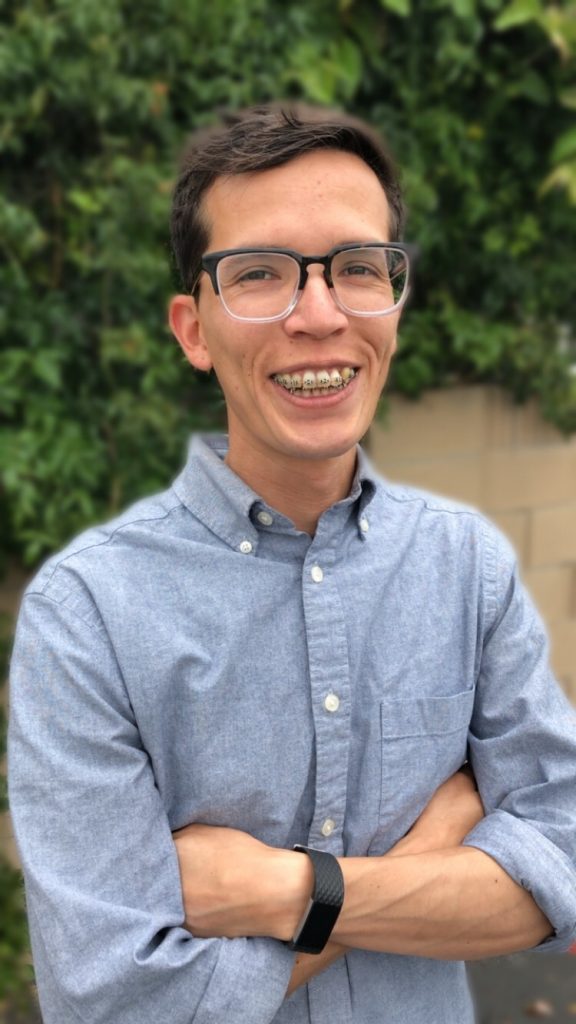 Ivan is a graduate student with the Interdisciplinary Humanities program at the University of California, Merced. He has a B.A. in Environmental Studies from Humboldt State University, serves as a graduate representative for the Interdisciplinary Humanities Graduate Group, and is a member of UCM's Latinx Graduate Student Association. His work focuses on Southernmost California's Imperial Valley region and his research interests include the U.S.-Mexico borderlands, California agricultural labor, water, and environmental history.
Anahi Monserrat Ibarra Perez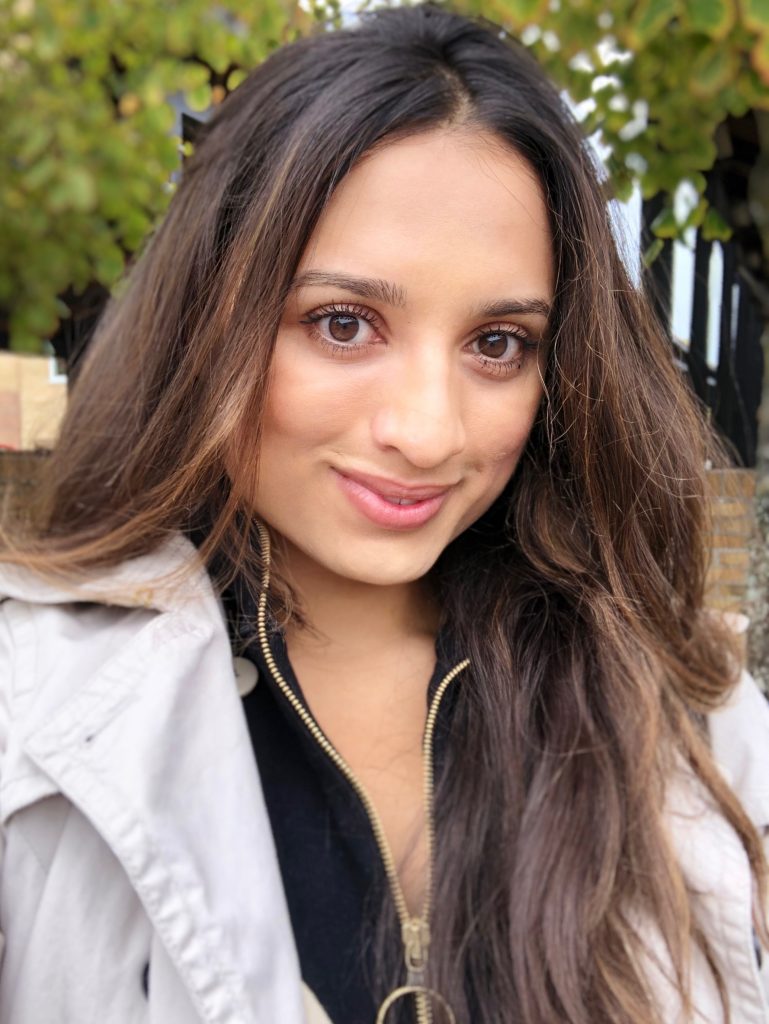 I am an incoming second year student in the Masters in Public Health program at UCSD. One my biggest passions is doing binational work that engages communities from the US and Mexico. I am currently interning as an epidimiologist at the Office of Binational Border Health for the State Public Health Department where I have been learning about and doing active surveillance on the travel of infectious diseases across both sides of the US- Mexico border. In addition to border health, I am also interested in digital health and how it can be used for reduction of chronic disease. Currently, I am implementing a multi-modal digital health intervention for reduction of weight in young adults. I'm deeply passionate about the environment and have been engaging with my graduate cohort to participate in more advocacy work for policy that places our environment and climate change on the forefront. I'am excited to deepen this conversation with the inclusion of our close neighbor and (my native country) – Mexico.
Valerie Carranza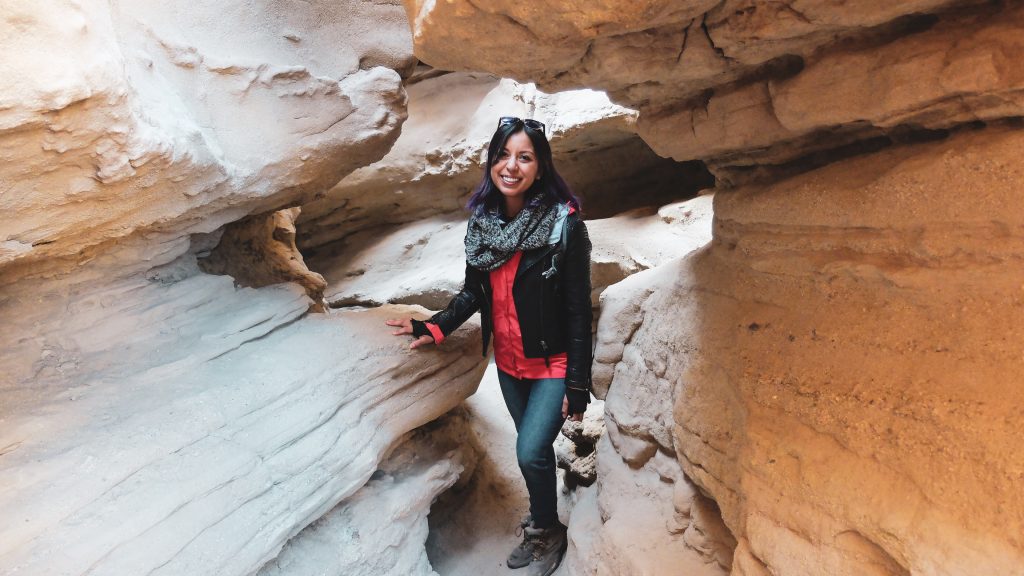 Valerie Carranza is an NSF Graduate Research Fellow in Environmental Sciences at the University of California, Riverside. She investigates trace gases that contribute to climate change and affect air quality. In particular, she has a keen interest in methane, nitrous oxide, and ammonia emissions from dairy farms in the Central Valley of California. She received her B.S. in Environmental Science with an emphasis in Environmental Engineering from the University of California, Los Angeles. Previously, she has investigated aquaculture in the open sea, greenhouse gas emissions in the city of Los Angeles and future planetary missions to Mars at the NASA Jet Propulsion Laboratory.
Esaú Casimiro Vieyra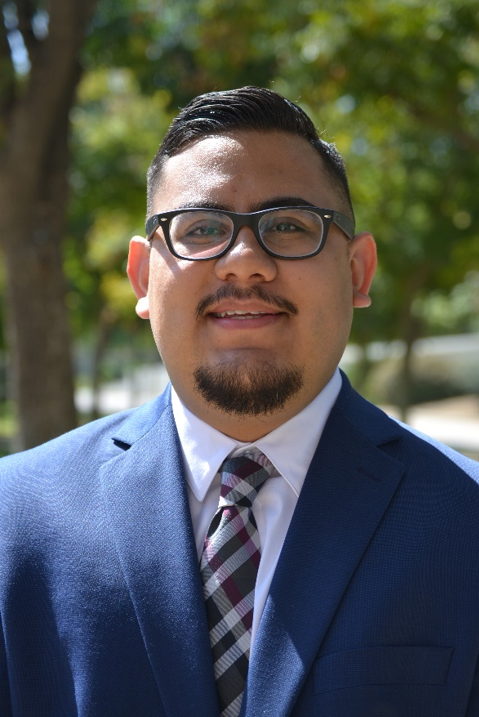 Esaú is a Master of Public Policy student at the University of California Riverside with a concentration in Race and Immigration. Esaú's interests include immigration policy, public opinion, political participation, and immigrant integration. Recently, Esaú has taken interest in GIS and the potential applications that it can have on immigration. Esaú is currently a Researcher and Center. Associate at the UCR Center for Social Innovation. In addition to being part of the CSI, he is part of the WRCOG Public Service Fellowship Program and is currently placed in the County of Riverside Executive Office – Homelessness Solutions.
Laura Cristal Magaña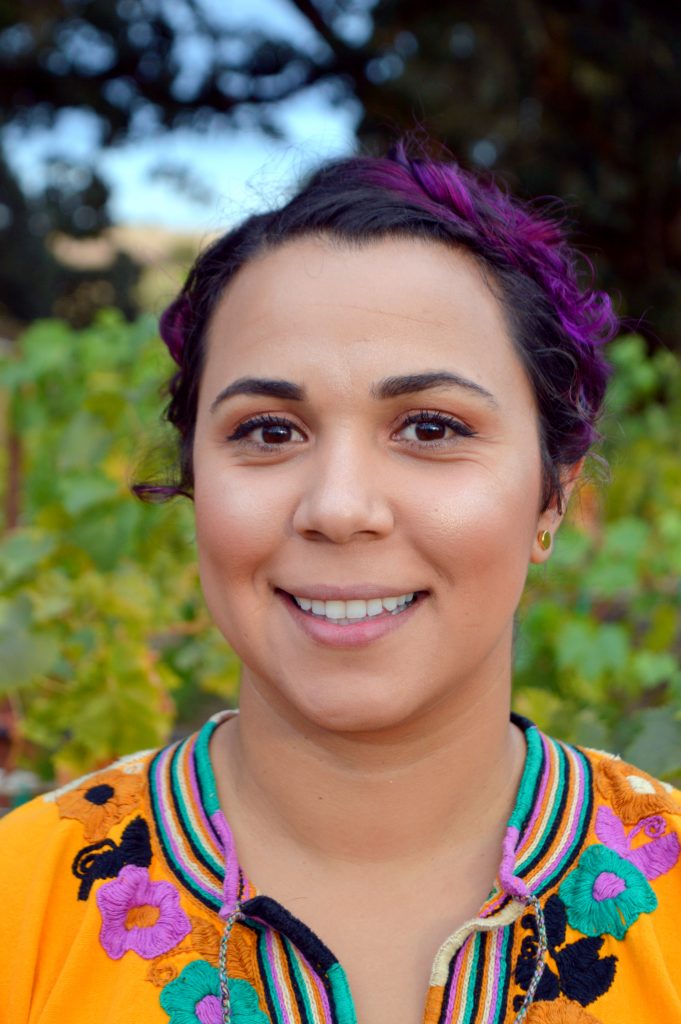 Laura Cristal Magaña is a Gates Millennium Scholar and a third year PhD student in Environmental Health Sciences at the University of California, Berkeley (UCB). She is conducting her doctoral research in the lab of Dr. Martyn Smith, with guidance from Drs. Luoping Zhang and Andres Cardenas. Her research objective aims to establish a correlation between chemical exposure and human disease using molecular and sequencing techniques. Moreover, she utilizes in vivo and in vitro assays to assess the toxicity of EPA Superfund chemicals. Prior to attending UC Berkeley, Ms. Magaña was an Oak Ridge Institute for Science and Education (ORISE) Fellow at the Division of Viral Diseases, National Center for Immunization and Respiratory Diseases at the CDC in Atlanta, Georgia. Her research centered on next-generation sequencing of RNA viruses. Ms. Magaña received her Master of Public Health in Maternal and Child Health from The George Washington University in Washington, DC. While in DC, she was an HSHPS/National Institutes of Health Fellow and worked at the Office of Equity, Diversity and Inclusion for the Office of the Director and interned at the DC Public Health Laboratory. She is an alumnus of Oregon State University with a Bachelor of Science in Bioresource Research with options in Toxicology and Biotechnology. Ultimately, she foresees her research path benefiting vulnerable populations, especially Latinas, in the area of reproductive and developmental health. In the future, Ms. Magaña wants to ensure higher participation of women and people of color in STEM careers and increased promotion into leadership positions. She is an active member of the Latina Researchers Network, Society of Toxicology, UCB Graduate Students de la Raza, UCB Latinx Association of Graduate Students in Science and Engineering, and is a Graduate Student Representative for the Genetic and Environmental Toxicology Association, in North California. She is a proud Oregonian Chicana and in her "spare time", she workouts before going to brunch.