Undergraduate Researcher
Department: Past Members, Undergraduates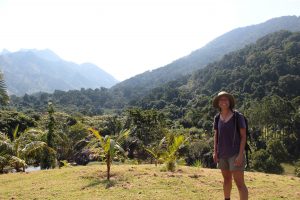 My name is Alicia Sadowski, and I have been working at the Silver Lab since Fall 2017. I am a 4th year undergraduate majoring in Environmental Science and minoring in Marine Science and Global Poverty Practice. I am interested in tropical forest ecology, specifically changing interactions as climate change introduces variable factors into the environment that affect ecosystem services such as carbon sequestration. Currently, I am working with Christine O'Connell to analyze leaf litter samples taken from the Canopy Trimming Experiment.