Congratulations to Charlotte for passing her qualifying exams with flying colors!
---
Grist published the piece A simple way to prevent heaps of methane pollution: Composting about Tibisay and Whendee's research.
---
"for distinguished contributions to determine the biogeochemical effects of climate change and human impacts on the environment, and the potential for mitigating these effects." Congratulations Whendee!
---
Spring/Summer 2022: a grant, a prize, a fellowship and a medal!
---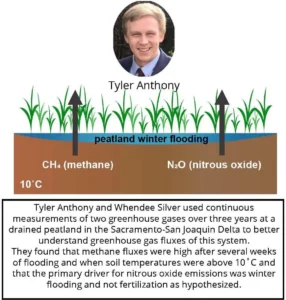 Tyler was featured on Maven's Notebook, " the crazy-best, the most informative and the most useful website on California water [news]." (Mar. 2022) 
---
Cosmos Magazine
Read Whendee's thoughts on the potential of compost and biochar to sequester carbon in Next ideas of negative emissions (Feb. 2022)
---
Yale Sustainability
Yale Experts Explain Compost (Jan. 2022)
---
Whendee was recognized as a 2021 AGU Fellow!
"Thanks to their dedication and sacrifice, AGU Fellows serve as global leaders and experts who have propelled our understanding of geosciences."
---
Los Angeles Times
Whendee is featured in the Dec 2021 article California goes to war with food waste. Composting is its next climate crusade about Senate Bill 1383, which aims to reduce the amount of organic waste in landfills and encourage composting.
---
San Francisco Chronicle
Whendee is quoted in the June 2021 article Here's how farmers are helping with climate change — they're putting carbon back in the soil.
---
U.C Berkeley News interviews Whendee Silver on being named the Faculty Climate Action Champion. Congratulations Whendee!
__________________________________________________________________________________________________________
During All Things Considered, NPR Interviews Whendee Silver about "carbon ranching"
__________________________________________________________________________________________________________
Daniel Strain interviews Whendee Silver and Becca Ryals about their research on carbon sequestration in California grasslands
On August 30th, 2011, Jonathan Marshall discusses the Marin Carbon Project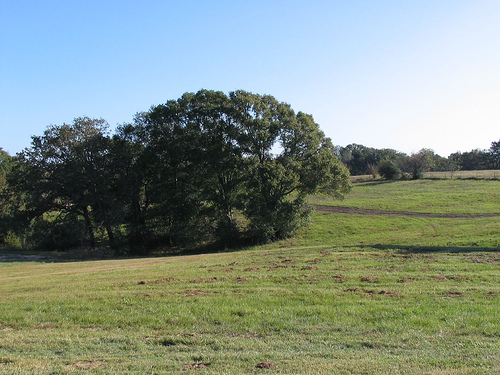 __________________________________________________________________________________________________________
Jennifer Skene interviews Becca Ryals and Marcia DeLonge about their research and the Marin Carbon Project
__________________________________________________________________________________________________________
Discover Magazine talks to Whendee Silver about the carbon storage potential of California's grazing land