Login
---
Visitors since
2013-08-30

Back to site list
Site: Hill Slough (US-Hsm)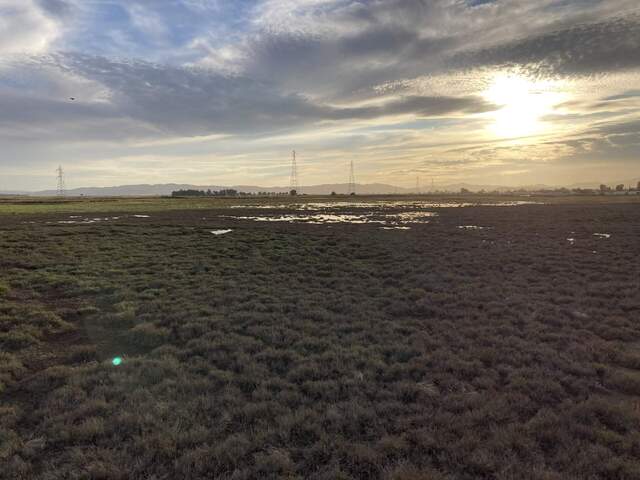 Last field site visit: more fieldnotes

| | |
| --- | --- |
| 2023-09-28 10:00:00 | Regular data collection/cleaning, more tules coming up around boardwalk and solar panel tower, shadowband not working--needs more work |
Equipment installed at the site: more details
Campbell Sci. Multiplexer AM25T
Campbell Sci. Data Logger CR1000
Campbell Sci. Data Logger CR10X
Campbell Sci. Data Logger CR23X
Decagon-METER Narrow Band SRS-Ni NDVI
Fabricated Battery Bank BB-Fab
Forerunner-Eosense CO2 Probe GP-001
Gill Anemometer WM 1590
Hukseflux Heat Flux Plate HFP01
Hukseflux Heat Flux Plate HFP01SC
Hukseflux Net Radiometer NR01
Kipp & Zonen PAR Sensor PAR-LITE
Licor PAR Sensor LI-190/R
Licor Gas Analyzer LI-7500A
Licor Interface LI-7550
Licor Gas Analyzer LI-7700
PME DO Sensor miniDOT-usb
Raspberry Pi Camera RPI0W
Texas Electronics Precipitation TE525
Vaisala RH & Temp HMP155
YSI Fluorometer EXO fDOM
YSI pH ORP EXO pH-ORP
YSI Fluorometer EXO Turbidity
YSI Conductivity Sensor EXO Wiped Cond/Temp
YSI Interface EXO2

Data Streams:

| Code | Description |
| --- | --- |
| HS_processed | Processed data equivalent to L1, L2, L3 and Ameriflux outputs from the Matlab processing. |
| HS_minidot | Dissolved oxygen data from the PME minidot sensor |
| HS_flux | 30min averages of the raw high frequency eddy data from the Hill Slough tower |
| HS_met | Micromet data from the Hill Slough site recorded by a CR1000 as 30min averages of 10sec samples. |
| HS_cam | Digital number data from Raspberry Pi camera at Hill Slough |
| HS_fd | Soil CO2 flux from an Eosense Forced Diffusion Chamber |
| HS_processed3 | Gap filling and partitioned data from Level 3 processing |
| HS_nwisfmb | Data from USGS 381142122015801 FIRST MALLARD BRANCH NR FAIRFIELD CA by web service: https://waterservices.usgs.gov/rest/IV-Test-Tool.html |
This material is based upon work supported by the National Science Foundation and US Department of Energy. Any opinions, findings, conclusions, or recommendations expressed in the material are those of the author(s) and do not necessarily reflect the views of the supporters.