Breathing Safe at Home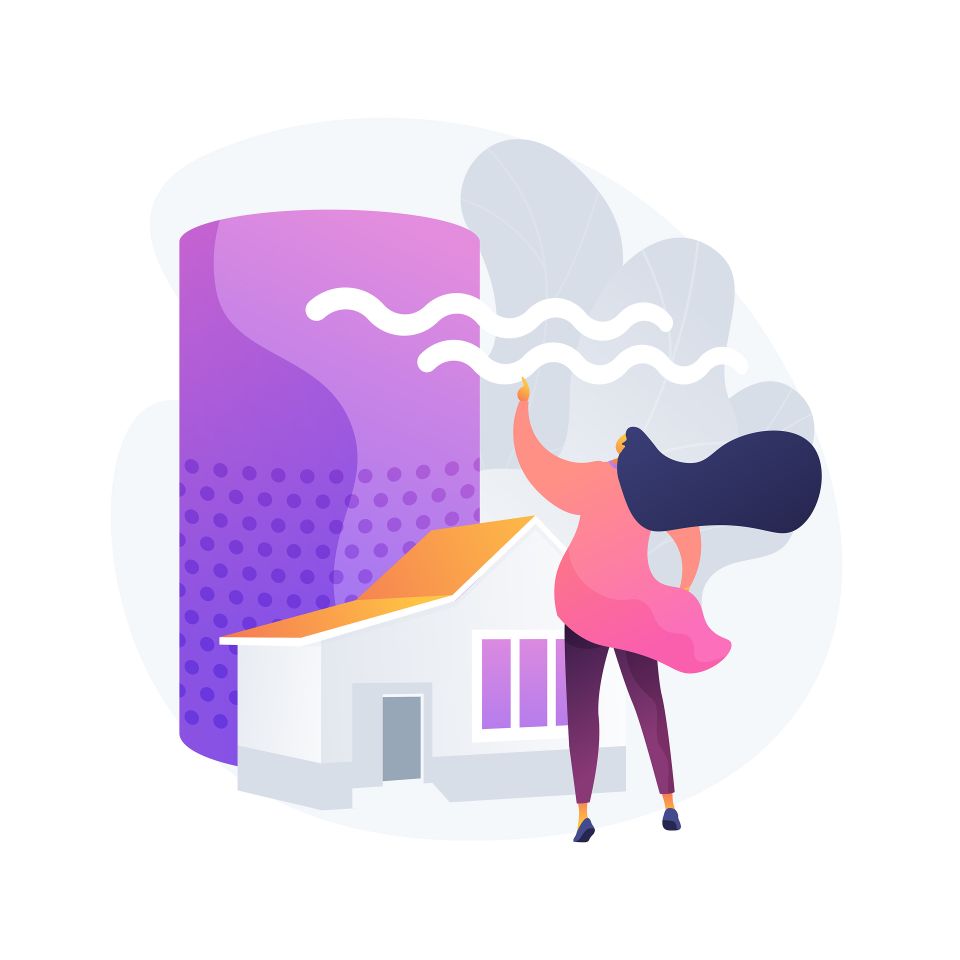 Smoke from catastrophic wildfires now frequently pours hazardous air pollution across the western U.S. While many people reduce their exposure by staying inside, keeping windows closed, and running air filtration systems, data remains limited on the effectiveness of these efforts.
In a study published in the Proceedings of the National Academy of Sciences in August, a team of Berkeley researchers used crowdsourced data from thousands of indoor and outdoor air sensors to determine how well residents in the San Francisco and Los Angeles metropolitan areas could protect indoor air from hazardous outdoor pollution. Co-authors include Rausser College's professor Allen Goldstein, postdoctoral researcher Deep Sengupta, and graduate student Yutong Liang, who is lead author.
The team found that, by taking steps like shutting windows and using filtration systems, people were able to cut the infiltration of PM2.5 particulate matter to their homes by half on wildfire days. However, indoor exposure depends heavily on the nature of the building itself. By assessing building characteristics like relative age, the type of building, and the neighborhood's socioeconomic status, the researchers showed that newer homes and homes with central air conditioning are significantly better at keeping wildfire smoke out.
The authors also emphasized environmental justice and equity issues surrounding indoor exposure. Because sensors are expensive, they note, households that contribute data to the network tend to be affluent, with an average price of homes about 20 percent higher than median surrounding property values. They aim to develop ways to sample indoor air quality from a more diverse array of homes in future research.
— Adapted from an article by Kara Manke
Olympians Among Us
The UC Berkeley community is always proud to cheer on Cal athletes at the Olympics. This year, seven current or former students of Rausser College traveled to Tokyo to compete in the summer games. Two high-ranking athletes were Bryce Mefford, a senior environmental economics and policy major who took fourth in the men's 200-meter backstroke, and Camryn Rogers, a senior society and environment major who placed fifth in women's hammer throw.
Beetles Antibiotic Excrement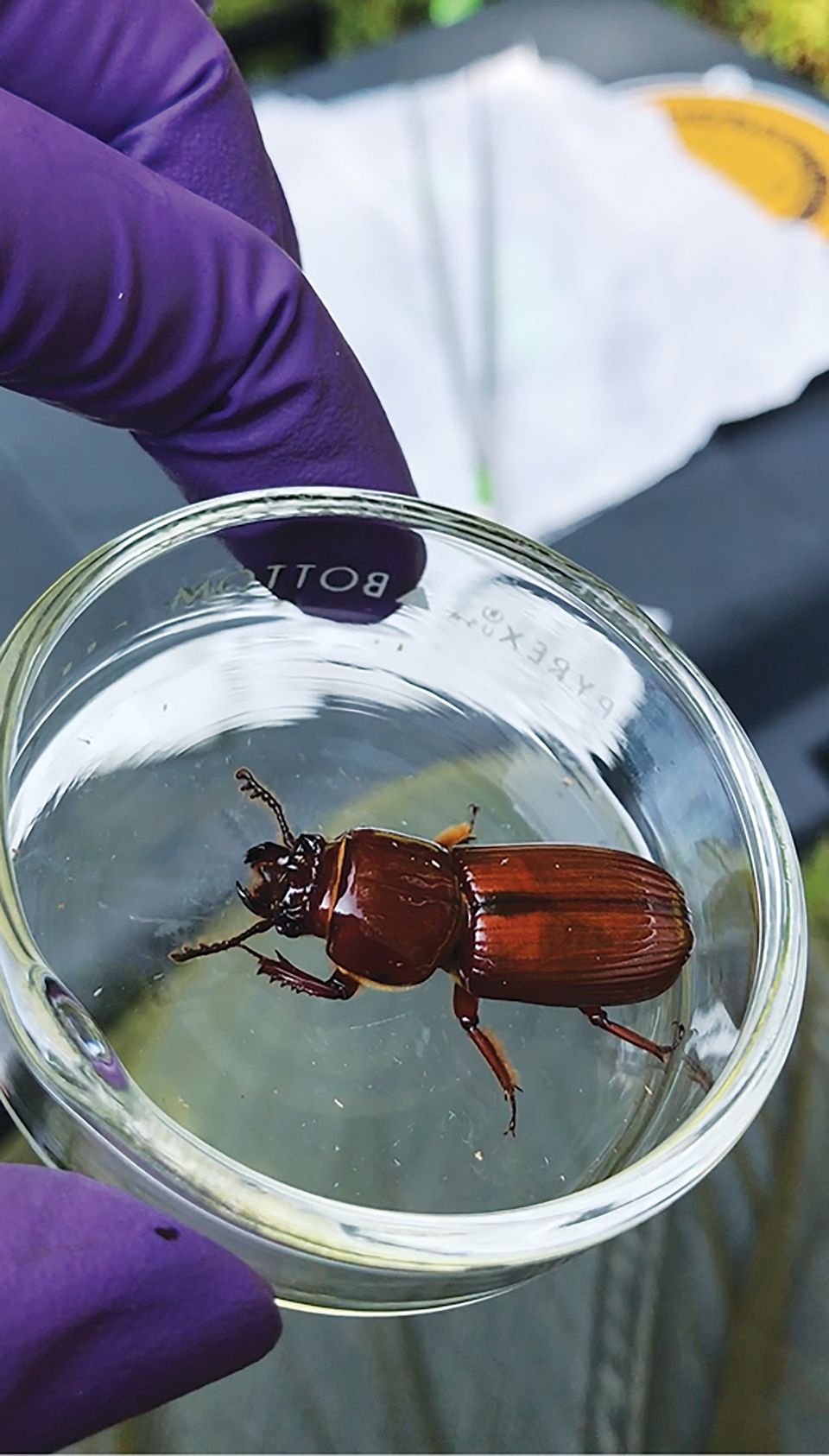 Image by Rita de Cassia Pessotti
The horned passalus beetle, commonly known as the bessbug, may seem gross. In addition to eating its own feces, or frass, the shiny black beetle lines its living spaces and larval chambers with its excrement. Now, new research suggests that the beetle's frass habits are actually a clever strategy for protecting its own health, and they could help inform human medicine too.
Researchers, including postdoctoral scholar Rita de Cassia Pessotti and assistant professor of plant and microbial biology Matthew Traxler, discovered that bessbug frass is teeming with antibiotic and antifungal chemicals, similar to the ones that humans use to ward off bacterial and fungal infections. These compounds are made by beneficial bacteria called actinomycetes that live in the beetle's frass, appearing to be passed from beetle to beetle, and from colony to colony, through coprophagy—the technical term for eating feces.
With the discovery, bessbug beetles join a handful of other insects that benefit from symbiotic relationships with actinomycetes. Understanding the relationship between the bessbug beetles, actinomycetes, and antimicrobials could help scientists develop new antibiotic drugs and assist doctors developing strategies for combating antibiotic-resistant infections.
"When scientists discover a new antibiotic, it often only takes a few years before the pathogen starts to develop antibiotic resistance, but these microbes have been using the same molecules for millions of years," said Traxler. "Learning more about their strategies could inform key breakthroughs for human health."
— Adapted from an article by Kara Manke
Changing the Environmental Narrative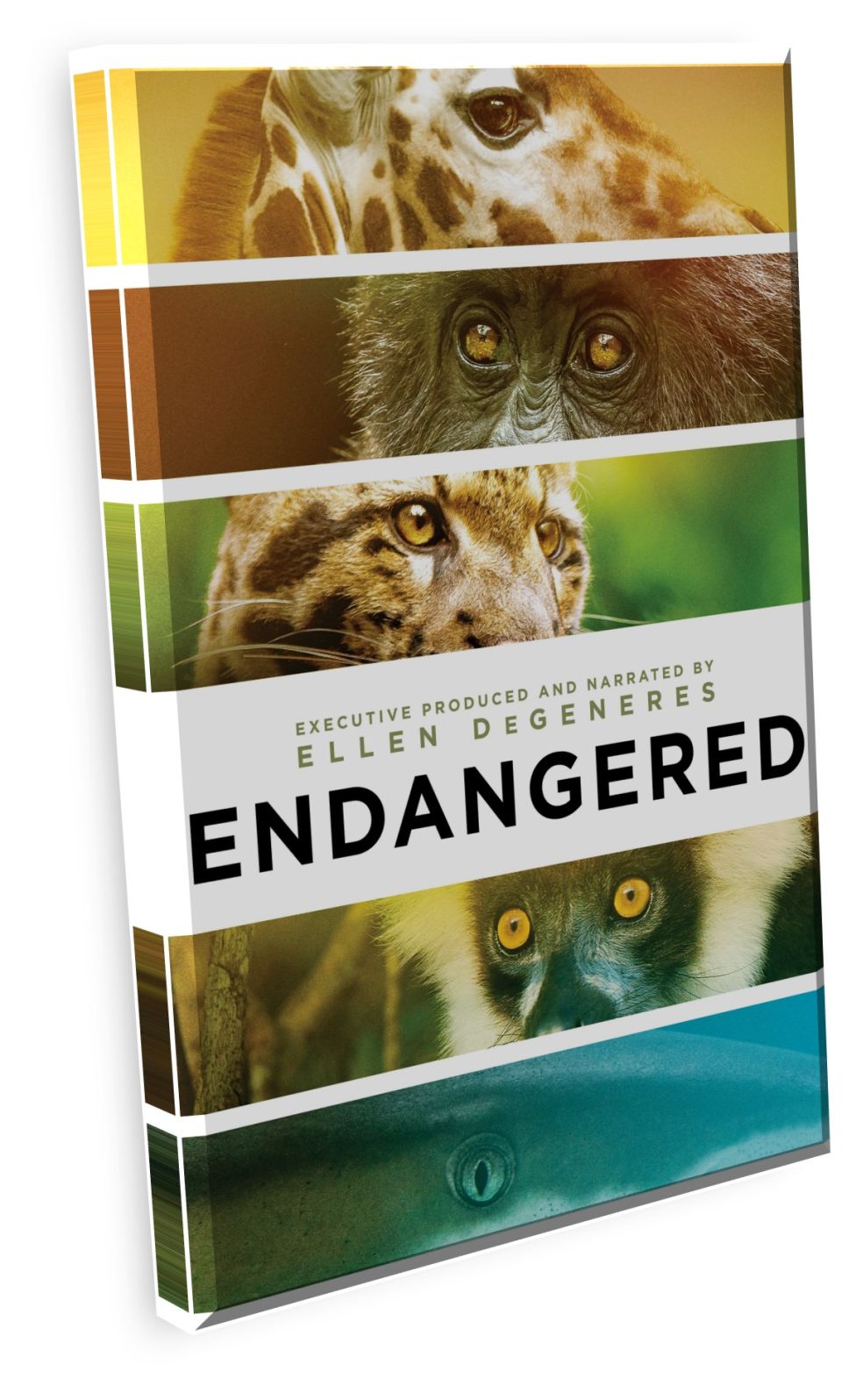 From tropical forests to high-tech labs, Environmental Science, Policy and Management (ESPM) associate professor Erica Bree Rosenblum has spent decades researching amphibian biodiversity and the modern extinction crisis. More recently, Rosenblum has also turned her attention to storytelling—specifically, how to craft constructive narratives about conservation.
Earlier this year, Rosenblum partnered with the BBC to help bring on-the-ground conservation stories to life. Her work on amphibian conservation is one of the seven segments featured in the film "Endangered," which streams on Discovery+ and is narrated by Ellen DeGeneres.
The film is only the latest in her ongoing commitment to redefining humans' relationship with the natural world. From her research into how global environmental change impacts biodiversity, she developed the popular undergraduate course, Global Change Biology, in part to counteract the defeatist narratives she found to be prevalent among environmental science undergraduates.
Erica Bree Rosenblum is featured in the BBC film "Endangered"
Image by Stuart Dunn.
Following the popularity of the class, Rosenblum created a new textbook of the same name (Oxford University Press, 2021). Its innovative curriculum empowers students to personally relate to environmental issues, and it encourages educators to foster constructive, critical thinking about global change.
"The story we tell matters," said Rosenblum. "We can contribute to a sense of hopelessness and helplessness, or we can empower students, conservationists, and the public to be truly curious about our place in the world and create a more inspired vision for the future."
Working for the White House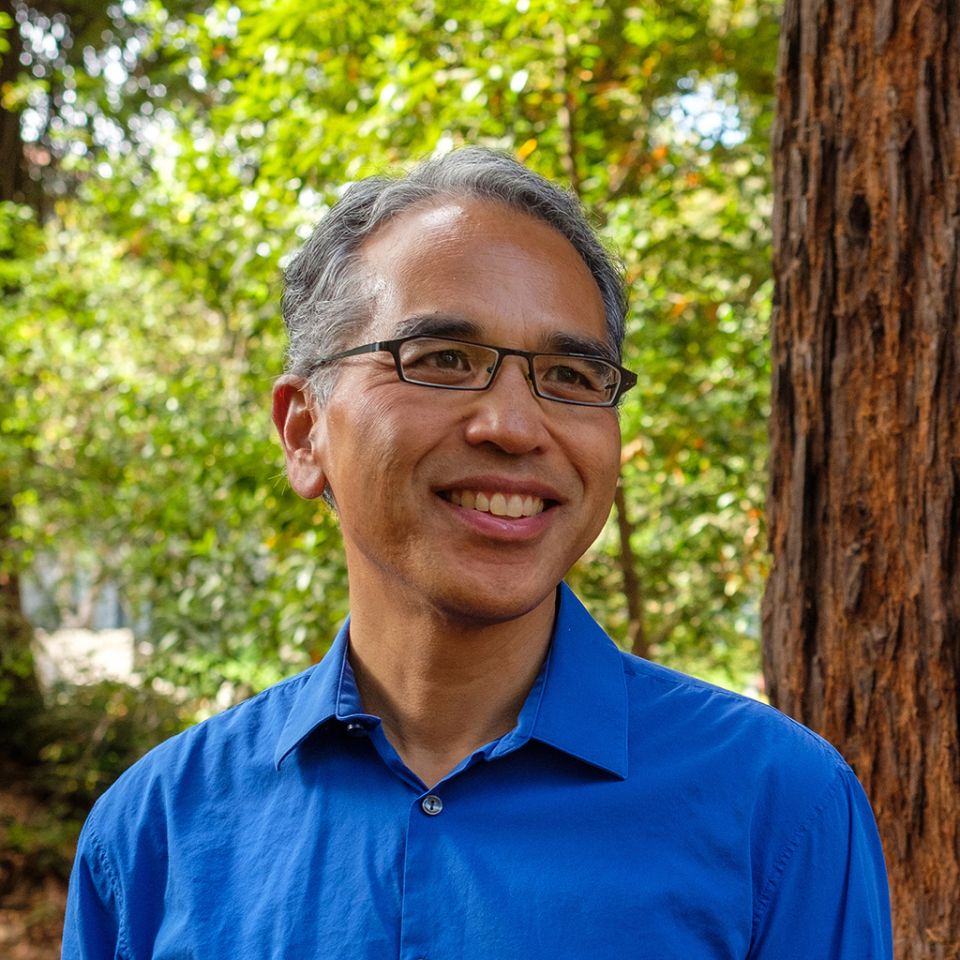 Photo by Adam Sings in the Timber.
In August, the White House Office of Science and Technology Policy (OSTP) appointed Patrick Gonzalez as assistant director for climate and biodiversity. OSTP advises the president, vice president, and the executive office on the science needed to develop and implement national policies.
An associate adjunct professor in ESPM, Gonzalez previously served as principal climate change scientist of the U.S. National Park Service (see "The New Conservation"). "I aim to advance science-based action on human-caused climate change to protect nature and people," said Gonzalez, who earned his PhD in the Energy and Resources Group (ERG).
Gonzalez credits John P. Holdren—ERG founder and his dissertation chair—as a role model for connecting science to policy. (Holdren served as the science advisor to President Obama.) "John emphasized to us that scientists can move beyond their research area and produce greater change through policy, which can positively affect people across the country and around the world," said Gonzalez.
Gonzalez is a forest ecologist who has conducted field research in Africa, Latin America, and the U.S. He is a lead author on four reports of the Intergovernmental Panel on Climate Change, including both the forthcoming 2022 assessment and two of the previous reports for which the organization shared the 2007 Nobel Peace Prize.
Rausser College Reads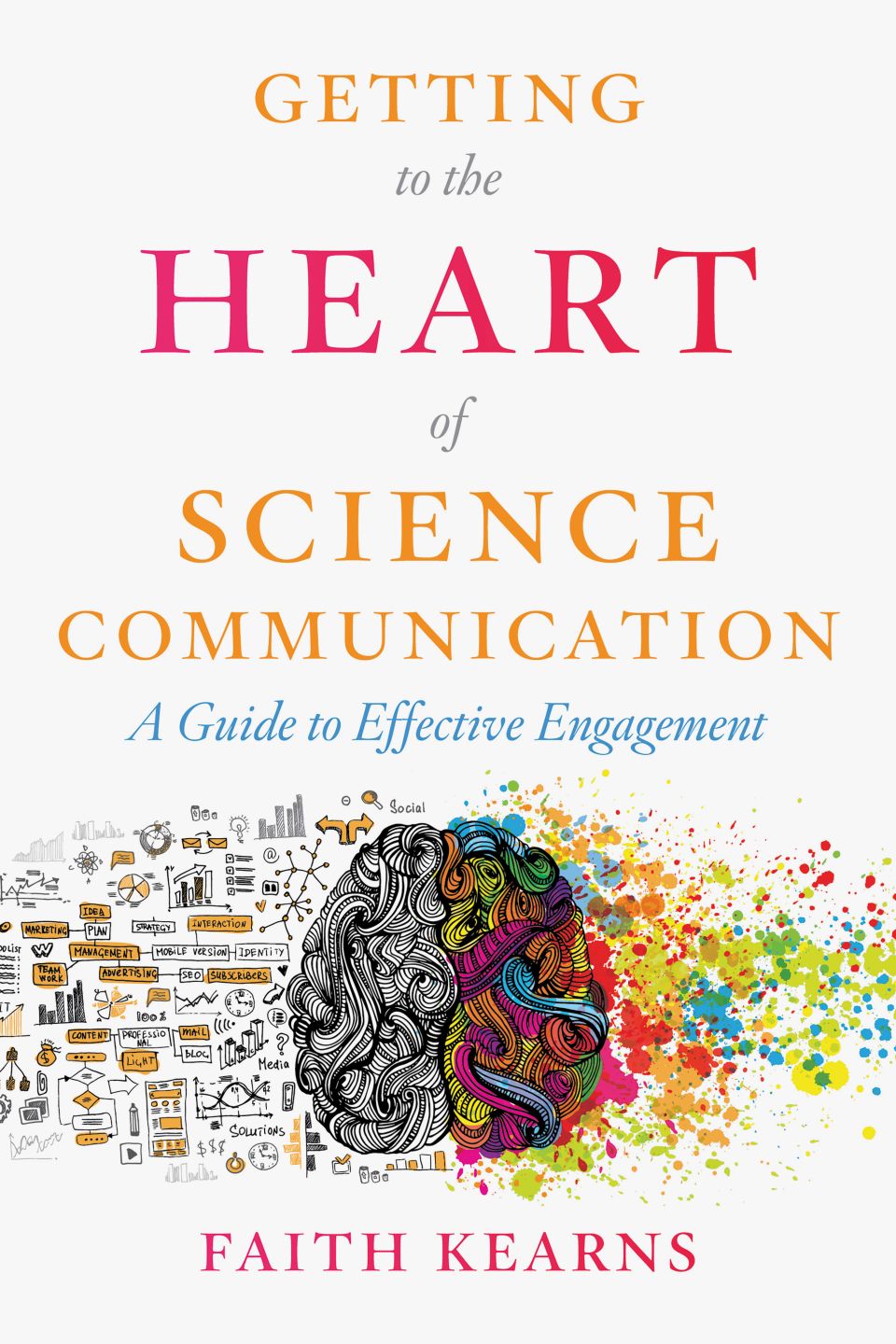 Getting to the Heart of Science Communication: A Guide to Effective Engagement
Island Press, May 2021
By Faith Kearns
At a community event in northern California years ago, scientist and author Faith Kearns, PhD '03 ESPM, gave a presentation on wildfire and firesafe housing. When an audience member whose house had been destroyed in a fire grew distraught, Kearns began to reevaluate her approach to communication involving wildfire or other traumatic or polarizing scientific subjects.
Her new book, Getting to the Heart of Science Communication, outlines how human relationships are central to successful practice-based science. It uses personal anecdotes, interviews, and Kearns's own field experience to explain the evolution of science communication and demonstrate how emotional, high-stakes issues—for example, wildfire, climate change, or COVID-19—can shape communication. The book provides useful tools that help readers listen, handle conflict, and understand trauma, loss, and healing. It also includes a conversation about diversity, equity, and inclusion in science, as well as advice for researchers on how to manage their own emotional needs.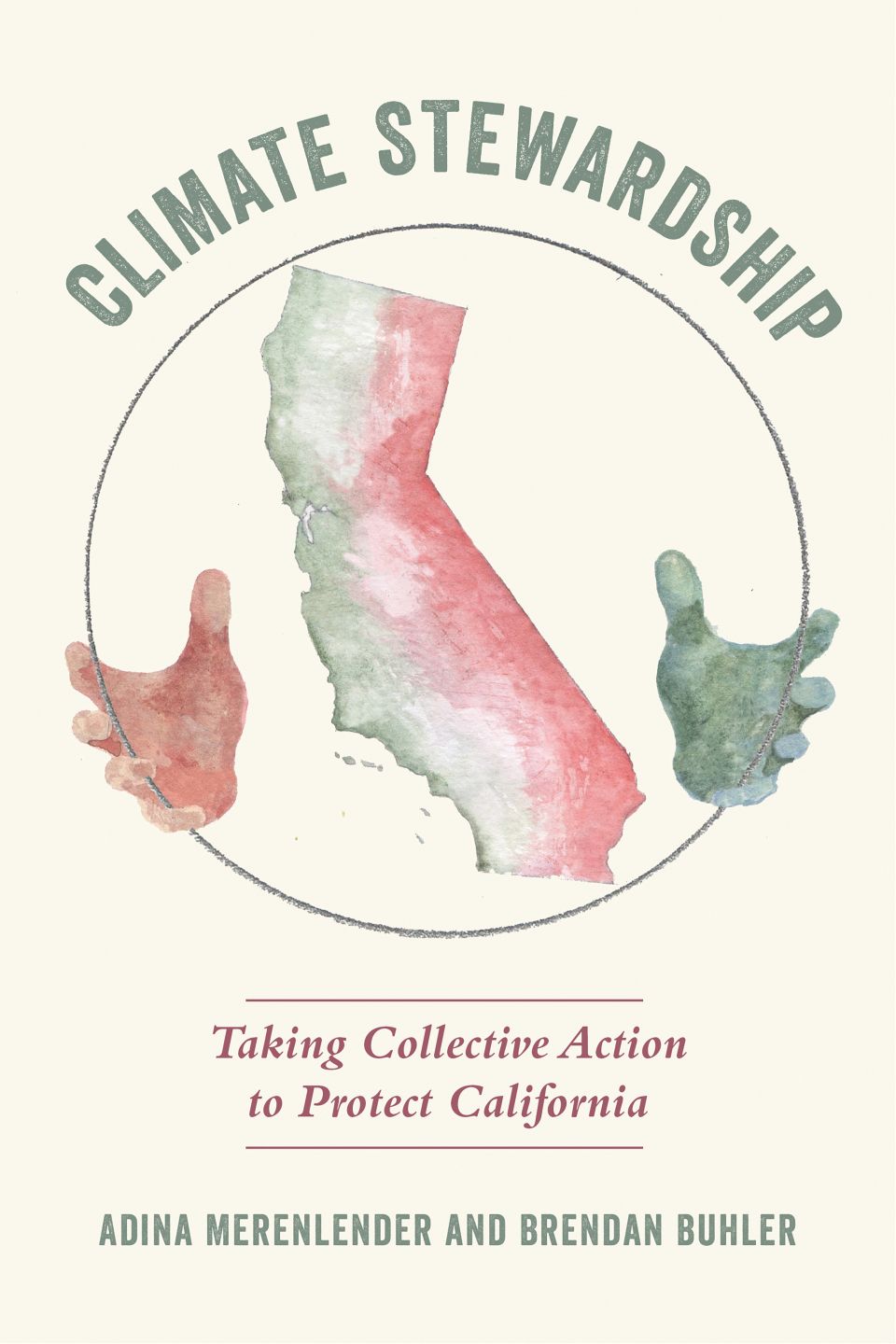 Climate Stewardship: Taking Collective Action to Protect California
University of California Press, September 2021
By Adina Merenlender with Brendan Buhler
As climate disruption intensifies globally, Californians have been finding unique solutions across diverse communities and landscapes. In Climate Stewardship: Taking Collective Action to Protect California, ESPM Cooperative Extension Specialist Adina Merenlender and co-author Brendan Buhler tell the stories of everyday people and how their actions enhance the resilience of both communities and ecosystems across the state.
Climate Stewardship shares examples of community-based climate actions and explains the science associated with them. Spanning ten distinct California bioregions, the book explores topics including wildfires, drier deserts, shrinking forests, San Francisco Bay wetlands, large-scale farming, sprawling urban development in Los Angeles, and oceanic temperature rise. It highlights stories about ecologically regenerative solutions in agriculture, energy, and land- and water-use across natural, working, and urban landscapes. The book also serves as the text for the UC California Naturalist's new Climate Stewards certification program.
— By Jacob Shea