Where Will All the Plastic Go?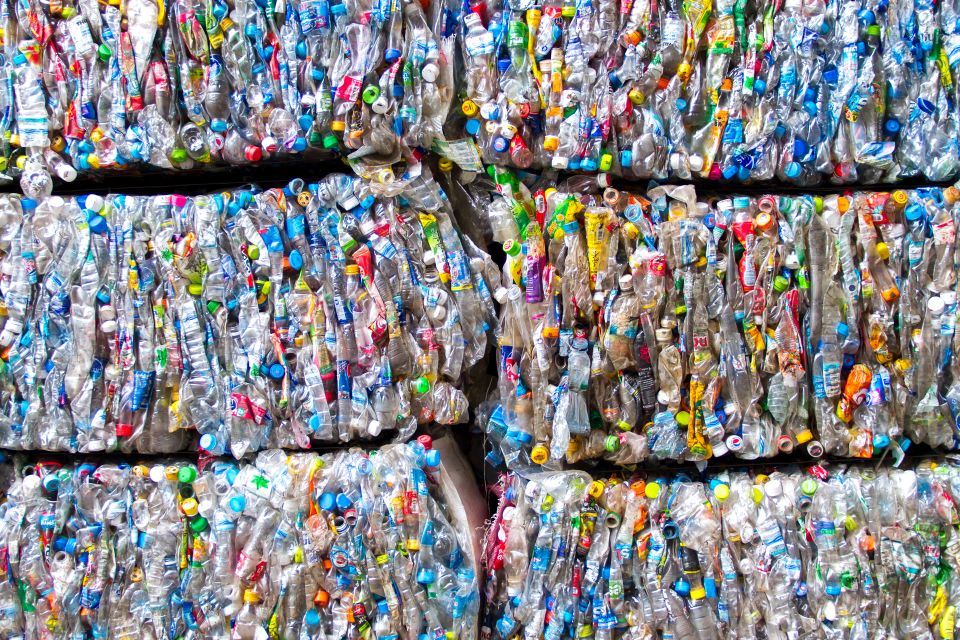 Until March of this year, China was by far the world's largest importer and recycler of scrap metals, plastic, and paper. According to one study, the country received 56 percent of global scrap-plastic exports in 2014. But increasing restrictions and bans on what China's environment ministry calls "foreign garbage" may change all that, potentially redirecting the cross-border flows of scrap that underpin recycling markets worldwide.
Cargo ships carry goods from China to Western countries and then carry scrap back in a process known as "reverse haulage." China's booming industries are hungry for plastics they do not yet produce at home, so they willingly pay for high-quality imported scrap to reuse. For U.S.-based waste collectors, selling scrap to China is cheaper than having it recycled at home.
China's plastics-recycling rate, 22 percent in 2013, is far higher than the United States' annual average of 9 percent. However, it is not clear under what conditions plastics are recycled in China, or what happens to the rest. Some likely is diverted to subpar incinerators for energy recovery or winds up in the oceans.
Chinese leaders have concerns about the nation's environmental crisis and image as "the world's dump site." On March 1, 2018, therefore, they enacted stringent restrictions on imports of 24 kinds of scrap, including paper and plastic. 
Although the global scrap industry is fighting back, China's actions are forcing other industrialized nations to rethink their dependence on overseas disposal. The United States has not built a new high-quality plastics-recycling facility since the early 2000s, and very few of its existing plants can cost-effectively process harder-to-recycle, often dirty postconsumer plastics. Moves are under way to improve U.S. capacity, but they will take years to implement. In the meantime, plastic scrap is already being diverted to other ports in Southeast Asia, where its fate is unclear.
Mass production of bioplastics is a long-term solution, but is probably years off. Other priorities include expanding markets for recycled products and improving consumer education. In my view, losing China as a primary consumer of Western scrap could and should finally spur other industrialized nations to take more responsibility for the waste they generate.
— Kate O'Neill
Kate O'Neill is a professor of global environmental politics in the Department of Environmental Science, Policy, and Management (ESPM). A longer version of this article originally appeared in the online publication The Conversation. 
Communicating Climate Change Through Sound
As part of Data Science for the 21st Century—a new training program at UC Berkeley funded by the National Science Foundation—CNR graduate students Hal Gordon, Valeri Vasquez, and Kate Pennington were recently challenged to visually communicate their scientific research to a general audience. For a capstone project, the students were partnered with San Francisco public broadcasting station KQED. But they realized that an expression of their chosen science—climate change—would be more appropriately revealed through sound and opted to work with KQED-FM radio. "It was exciting to consider explaining data sets about climate change through a new medium," said Vasquez, a student in the Energy and Resources Group. "We saw the opportunity to help people pick up nuances in the data that they might not consider when viewing a graph." 
The group teamed up with Chris Chafe, director of Stanford's Center for Computer Research in Music and Acoustics, to create a piece of music based on the climate data they had compiled. They also recruited climate science expert and ESPM professor Inez Fung to provide audio commentary on the sources of the data: growth rings in trees and pollen counts in mud-core samples from the bottoms of lakes. 
Representing the past 1,200 years, the finished piece begins with a drone—representing the concentration of carbon dioxide in the atmosphere—punctuated by plucking sounds that denote annual average temperature. "There's a temporal element of sound," said Gordon, a student in the Department of Agricultural and Resource Economics (ARE). "We had to find the right pace and length to help people understand the data without getting bored." Moving through time at four years per second, the sounds remain relatively steady for a while. "For most of the piece, the sound is very stable, almost relaxing," commented ARE student Pennington. "You get a sense of the state of the world before anthropogenic climate change."
As the piece progresses past 1760 and the Industrial Revolution, however, listeners can detect subtle shifts. The drone starts to rise in pitch as C02 levels rise, which drives the pings of temperature higher too, racing upward to a dramatic screech at the piece's abrupt end in 2016. 
"Based on graphs of the data, we knew it would end with a rise in pitch, but it was surprising how alarming the sound became at the end," said Vasquez. "It's really appropriate, actually, to help convey the extremity of climate change." 
— Julie Gipple
Top Rankings for UC Berkeley