Postdoctoral Researcher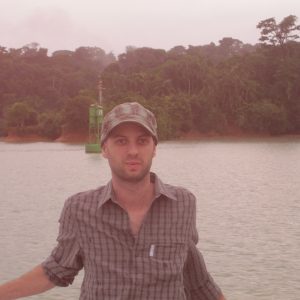 Field of Study
Ecosystem ecology, biogeochemistry, ecological stoichiometry, stable isotopes geochemistry.
Research Description
I am a postdoctoral researcher in Prof. Whendee Silver's lab. I am using various isotopic tracers to investigate the how changes in the chemical form and stoichiometric composition of soil substrates will affect the cycling of carbon (C) and phosphorus (P) in humid tropical soils under fluctuating redox conditions. I combine bulk measurements with measurements in the soil nanoscale to better understand the molecular mechanisms that control the interactions between P and C in tropical soils in order to predict the C and P fluxes in the ecosystem level.
In my doctoral dissertation, I studied the cycling of P in tropical and Mediterranean soils using phosphate oxygen isotopes. In addition, I used phosphate isotopes to trace the sources of P in atmospheric particles deposited to lakes, oceans and tropical forests.
E-mail:avner.gross@berkeley.edu
Education
Ph.D. Biogeochemistry, The Hebrew University of Jerusalem, Israel, 2011-2016
M.Sc. Molecular Biology, Tel Aviv University, Israel, 2008-2010
B.Sc. Chemistry, The Hebrew University of Jerusalem, Israel, 2004-2007