About the CNR Undergraduate PAL Program
The Peer Advising Leadership (PAL) Program of CNR strives to offer personal viewpoints and experiences to current and prospective CNR students. These students are trained in understanding CNR and University requirements, policies, and procedures, and they help with CNR recruitment and enrichment programs. Their work is integral to the success of their fellow CNR undergraduates.
If you wish to contact a peer advisor, visit the Student Resource Center at 260 Mulford, or send an email.
Spring 2019 Peer Advising Hours
Want to find out more about certain courses? Click here for a list of classes the PALs have taken! 
You can also follow us on CNRs Instagram and Facebook pages.
Interested in Becoming a CNR PAL? 2019-2020 Applications Due April 2nd!
Are you passionate about your major and CNR?  Do you want to help students find their path and build community within CNR? If you replied yes, apply to become a peer advisor for CNR! It's a great opportunity to work with staff advisors and learn about the different majors and departments.  Please fill out the 2019-2020 PAL application. The application is due on April 2nd.
If you would like to hear more about the program, you can also stop by the PAL advising window during our office hours, email PALs at pal@berkeley.edu or talk to your academic advisor for more information!
The newly established Student Ambassador Leader (SAL) program aims to raise awareness and knowledge of the programs that CNR offers in prospective and newly admitted students. Our goal is to offer peer advising to help students through the admission process and transition into the university and especially in the CNR community. In doing so we hope to guide these students to be at a place of their passions and where they will have the chance to succeed. 
2018-2019 PALs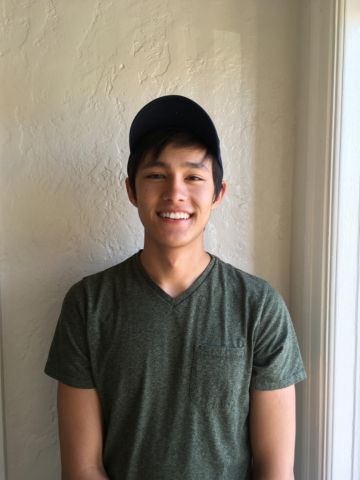 William Albers
CNR PAL
College of Natural Resources
Hello! My name is William and I'm a third year Genetics and Plant Biology major. When I'm not studying or trying to convince my friends to join CNR, I enjoy reading and learning new things. Along with school, I work as a gardener at a nonprofit skilled nursing facility and as a student library employee in the Doe and Moffitt libraries. I hope to pursue research in the future and make lots of cool friends along the way. Though plants are just about my favorite thing in the world, I do enjoy a good meme and would love to talk about anything (especially plants and/or memes) so please stop by!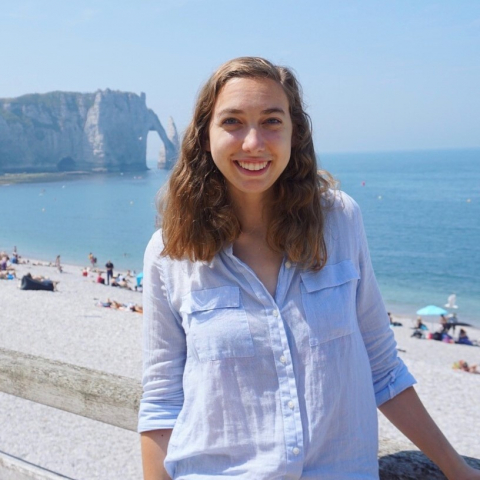 Hi everyone! My name is Celine and I'm a second-year Molecular Environmental Biology major from San Jose, California! I absolutely LOVE Berkeley and CNR, so feel free to come by and rave about them with me :) When I'm not studying, you can find me exploring the world by means of hiking or running! I'm also involved in The Berkeley Project and the Cal Alumni Student Association here at Cal, and I have had the opportunity to intern in Paris, France, through a Berkeley Study Abroad program! Hope to talk to you soon and GO BEARS!!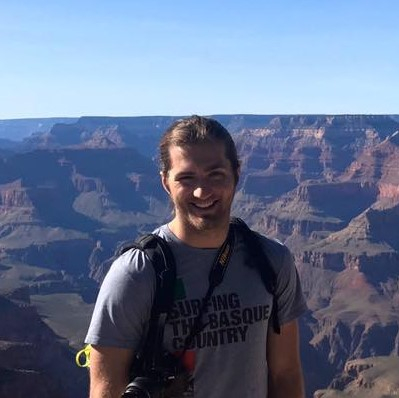 Hey everyone! I'm Kipper and I'm a third year Environmental Economics and Policy and Environmental Science major. I love backpacking, surfing, and biking around California and the rest of the world. I'm also an avid reader and really trying to become a better cook – though I definitely still have a long way to go. Outside of school I've been a part of Cal Boxing every semester, and got involved with Cal in the Capital (a program that lets you intern in Washington DC for the summer) so if you want to talk about any of that, or if you have questions about classes or life at Berkeley I'd love to chat. Come hang out if you want to swap nature stories or hear about some awesome places to visit in and around the Bay Area! 
Hi there! I'm Ana, a third-year student majoring in Environmental Economics and Policy and hoping to minor in Conservation and Resource Studies. My academic interests revolve around public policy and sustainable development at large. I also enjoy crafting, hand lettering, learning new recipes, and being outdoors in general! I spent this past summer doing international policy research for a networking organization in my hometown, San Diego, and I would love to chat with you about that if you are interested in policy research! Please don't hesitate to come by my office hours, I'd be happy to offer you advice, coffee shop recommendations, and a listening ear.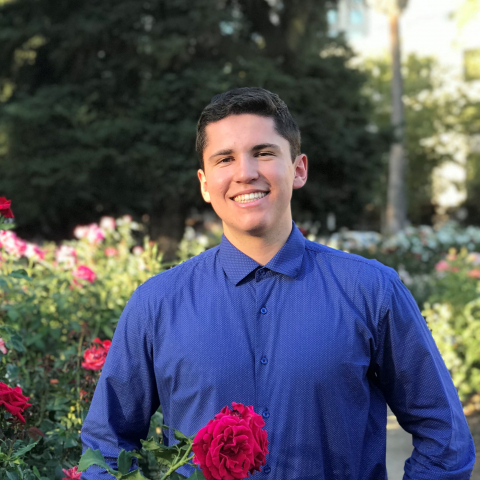 Hey y'all! My name is Dante Gonzales and I am currently majoring in Society and Environment and minoring in Public Policy and Conservation and Resource Studies. I love backpacking, hanging out with friends, talking about the environment/politics, playing tennis, and watching shows such as Brooklyn Nine-Nine, Archer, and Rick and Morty. In addition to being a PAL, I am also involved with the EAVP office, Tennis at Cal, SERC, and Phi Alpha Delta (Pre-Law Fraternity). Also, as a low-income and working student, I understand and have experienced many of the struggles of being a student, so please feel free to reach out to me regarding class advice, balancing schedules, or just to talk! Hope to see y'all soon!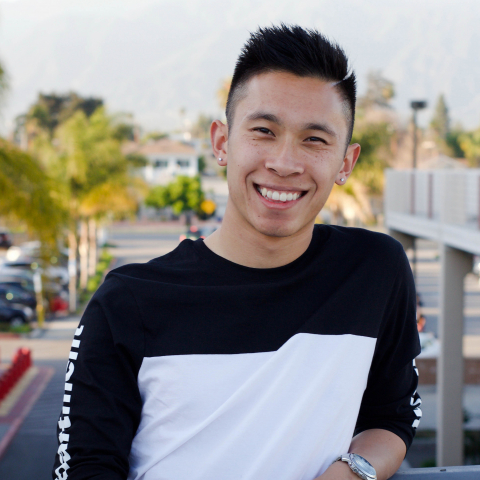 Hi all friends! I'm Jonathan and I'm a fourth-year Molecular Environmental Biology and Art Practice double major! In case you want to know more about me before we even meet in person (because who doesn't want to), I love animals, drawing, painting, (sorta kinda getting into photography), dancing, and let's not forget singing at the top of my lungs, so if you wanna come and be happy-go-lucky and creative with me, be my guest (: I mentor middle school students in a lovely club called Project SMILE, and I also do hip-hop dance among various groups on campus (so you can probably find me at Lower Sproul or in front of Haas Pavilion in addition to the halls of CNR). I'm an LA native but love the Bay Area, and if you wanna swing by to talk to me about any and all things I've listed above or more, don't be shy! Come introduce yourself pleaseee I love making friends (: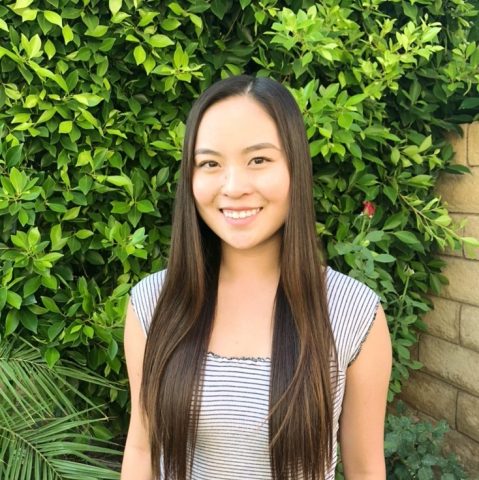 Hey there! My name is Nicole and I am a second year Molecular Environmental Biology major with a concentration in Environment and Human Health. I'm from Northridge, CA and I have two dogs. In my free time I like to bake cookies and volunteer at Berkeley Humane. One of my greatest talents is being able to name any Disney song within the first two seconds of hearing it. I'd love to chat with you and answer any questions you may have. I look forward to meeting you soon! 
Hello! My name is Yoyo Ko and I'm a junior studying Environmental Economics and Policy. I was born in Hong Kong and raised in Fremont, California. I'm passionate about sustainable supply chains and innovative alternatives to plastic waste. I'm also a proud Fung Fellow who loves interdisciplinary tactics to global public health issues! During this past summer, I spent most of my time studying management at London School of Economics and participating in an ARE research project. I'm very into coffee, tea, durian, cheese, karaoke, Taiwan, life talks, turtles, flip flops, journaling, and public transportation. Whether any of this resonates with you or not, let's chat!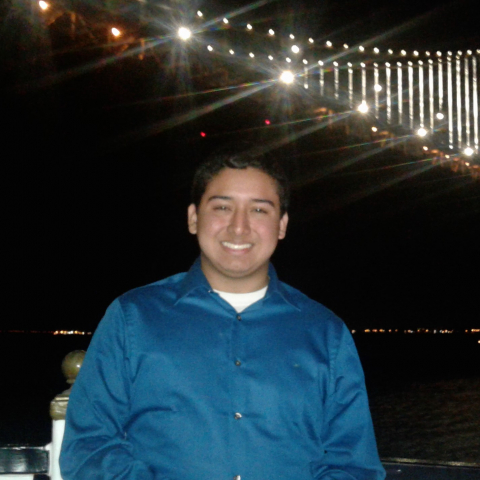 Hello everyone! My name is Henry and I am an undeclared, intended Microbial Biology Junior.  I am from El Salvador, and I have lived in Los Angeles for the past 10 years. I love volunteering and helping people, which is why I volunteer at Highland Hospital as a Health Advocate and will be an Orientation Leader for GBO again. I enjoy going to the theater, bowling and eating. I love meeting people and I hope to do my best to answer any questions you might have. I know from experience how difficult it is to ask for help, but feel free to come talk to me during my advising hours or emailing me any question! I hope you have a great year and enjoy your experience at Berkeley!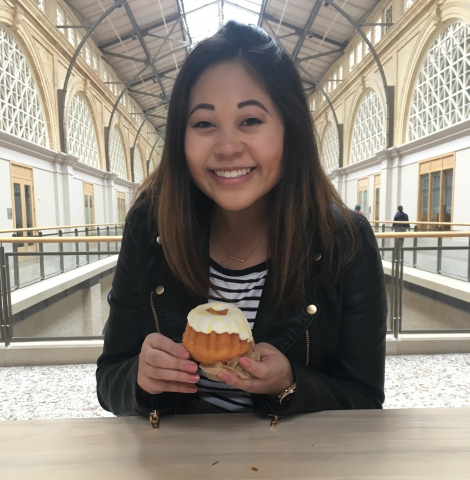 Hi friends! I'm Dylan, and I'm a fourth year majoring in Nutritional Sciences with an emphasis in Dietetics. My choice in major stems from my own food/health journey brought about by my autoimmune disease. I found that eliminating various foods from my diet drastically reduced inflammation from my body, and with the classes I'm taking, I'm learning how and why that happens (If you want the full story, come to my OH). I'm from the Bay Area (Danville) so I get to go home and see my family often. My perfect day would include a long drive to a forest or beach with an iced Americano, my beautiful golden retriever pups, and a guitar. Come by to get some advice or talk about anything. I'm here for you!!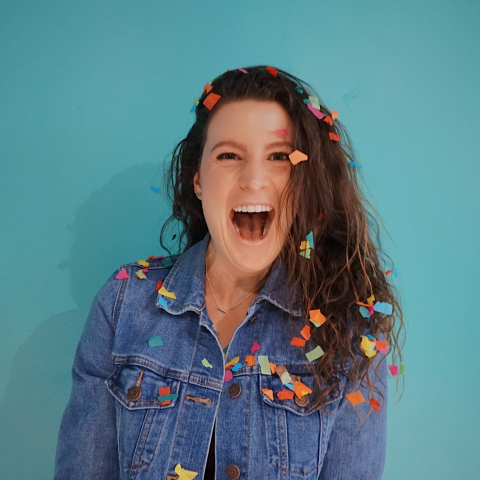 HELLO FRIENDS! I'm Kaitlyn and I am a fourth-year Conservation and Resource Studies major with a concentration in Environmental Policy, Management, and Law and a Public Policy minor! I am from the most wonderful city of sunny San Diego, California and don't you tell me otherwise! But I LOVE it here at Berkeley and am enthusiastic about all the things UC Berkeley, CNR, and the Bay area have to offer! Come talk to me about Southern California, running, outdoors things, cool food spots, and anything environmental studies, policy, or law related! Or come simply to talk if you need an opinion or someone to listen because I LOVE meeting new friends! PLEASE come on by and say hello!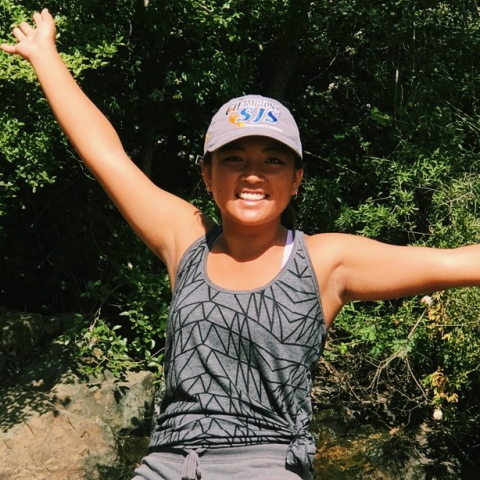 Hello! I'm Talia and I'm a second year studying Nutritional Sciences with an emphasis in Physiology and Metabolism and a minor in Anthropology. I enjoy studying a wide variety of subjects, especially those related to medicine, public health, anthro, and ethnic studies. Aside from being a PAL, I am an event coordinator for Cal Alumni Student Association, a member of American Red Cross @ Cal, and a tennis coach for Youth Tennis Advantage. In my free time, I enjoy traveling, hiking, and reading. I'm also an avid fan of coffee, discovering new music, movies (esp Marvel), and Friends. I absolutely love Cal, CNR, & meeting new people so feel free stop by if you need advice (classes, clubs, life) or just want to chat!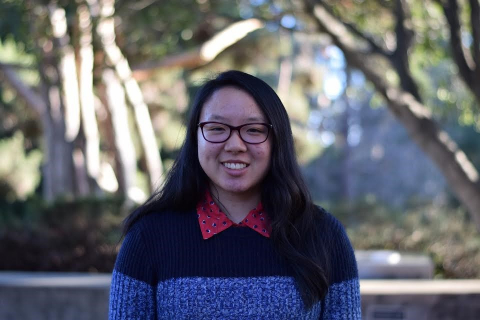 Hello!! My name is Carol :) I am a third year majoring in Environmental Science. I'm from Orange County in Southern California. I love the ocean and nature in general, and I really like going on walks whether with a friend, with a dog, or just with a good podcast going in my ears. I also love exp0loring Berkeley and finding new libraries and cafes to study in. Some other interests I have include reading, knitting, and trying recipes from Pinterest. Come visit me at my office hours if you have any questions or if you want some insider tips on the best places to study in Berkeley! Hope to see you soon!
Questions?
For more information, talk with current peer advisors during drop-in hours or email us at pal@berkeley.edu.