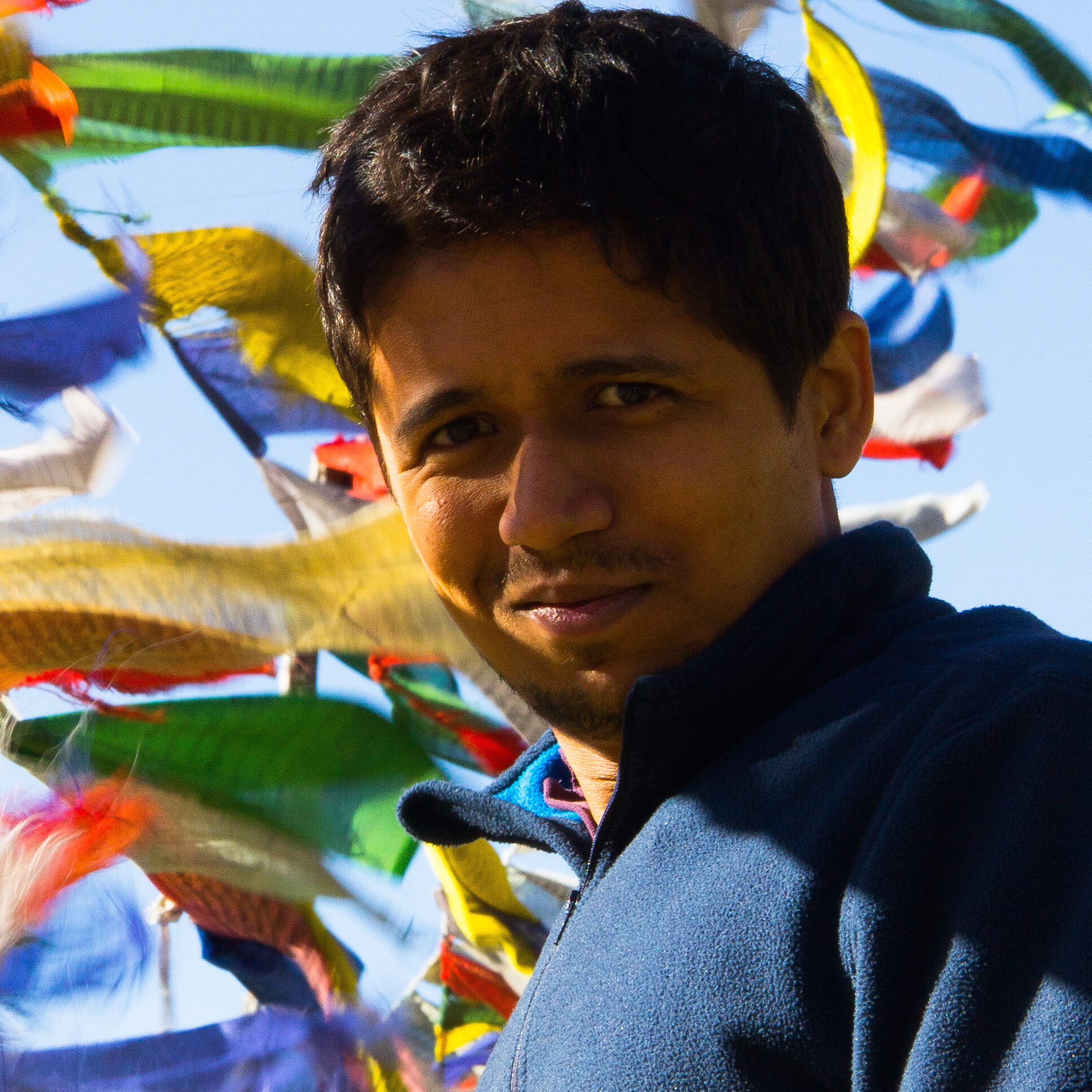 Harshad Karandikar                  
Harshad is interested in understanding the impacts of large mammal movement and migration in shared landscapes. Previously, he managed WWF-India's interventions on managing Human Wildlife Conflict, with a focus on establishing sustainable, long-term mechanisms for reducing economic losses caused by large mammals and preventing retaliatory killings.
email: harshad.karandikar (at) berkeley.edu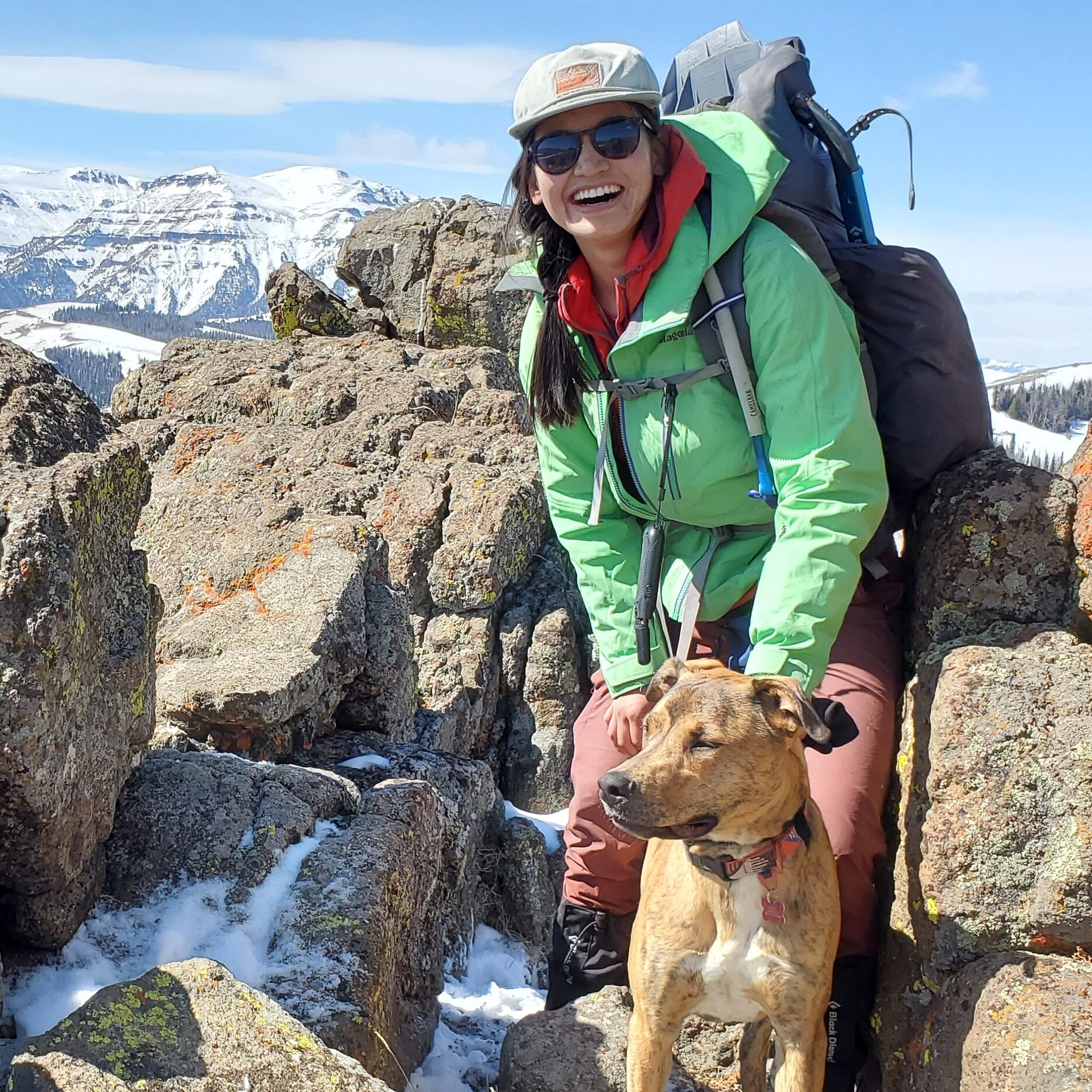 Avery
Shawler 
Avery is studying how elk migrations affect patterns of wolf-livestock conflict. Her study area is in Cody, Wyoming where she conducts her fieldwork investigating wolf kills. Avery joined Arthur Middleton's lab in the fall of 2017. She grew up all over the world, but is from western North Carolina and most recently hails from Ketchum, Idaho. She got her B.A. in Conservation Biology at Middlebury College in Vermont. Before starting grad school she was an independent contractor in Idaho where she worked with several conservation nonprofits including the Idaho Conservation League, The Nature Conservancy, and the Central Idaho Rangelands Network and served as the Project Coordinator for a predator-livestock coexistence collaborative, the Wood River Wolf Project.  In her free time she enjoys adventuring with her rescue rez pup, Ziggy (aka Zig pig).
email: avery.shawler (at) berkeley.edu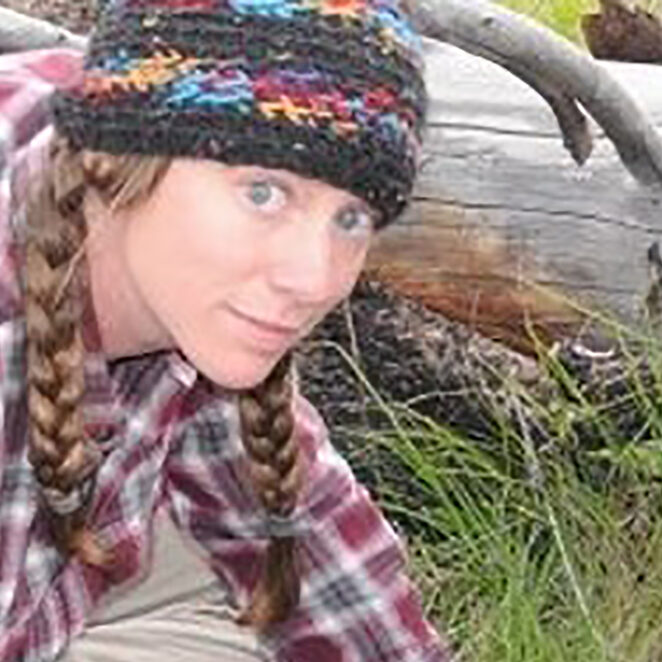 Kristin Barker
As a PhD student, Kristin is honing her ability to conduct rigorous research that contributes reliable information to managers, policy-makers, and ecological theories. She is particularly fascinated by the variation in behavior exhibited by large mammals, the biological mechanisms driving that variation, and how varying behaviors affect factors ranging from individual fitness to ecological communities. She completed her master's research in 2018, studying the causes and consequences of partial migration in elk at the University of Montana. Her undergraduate research assessed habitat selection and activity patterns of red fox in the Gunnison Basin of Colorado. Kristin worked seasonally as a field technician for several years before beginning her graduate studies, and she still spends as much of her free time outdoors as possible, hiking, biking, skiing, backpacking, fishing, and hunting.
email: kbarker (at) berkeley.edu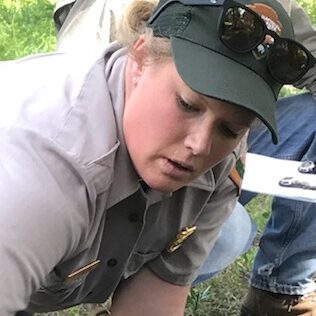 Liz Templin
Joining the Middleton Lab in Fall 2018, Liz has interest in studying human wildlife conflict, wildlife habituation, conservation and management of wild and public lands, and progressive science educational outreach. Liz previously worked for the National Park Service as a Park Ranger in a variety of capacities from educational outreach, administration, to bear management. Outside of work and studies, she spends time with her husband, Andrew, roaming the wilderness areas around their home in Wyoming and other parts of the Rocky Mountain west with their herding dog, Hunter.
 email: liz.templin (at) berkeley.edu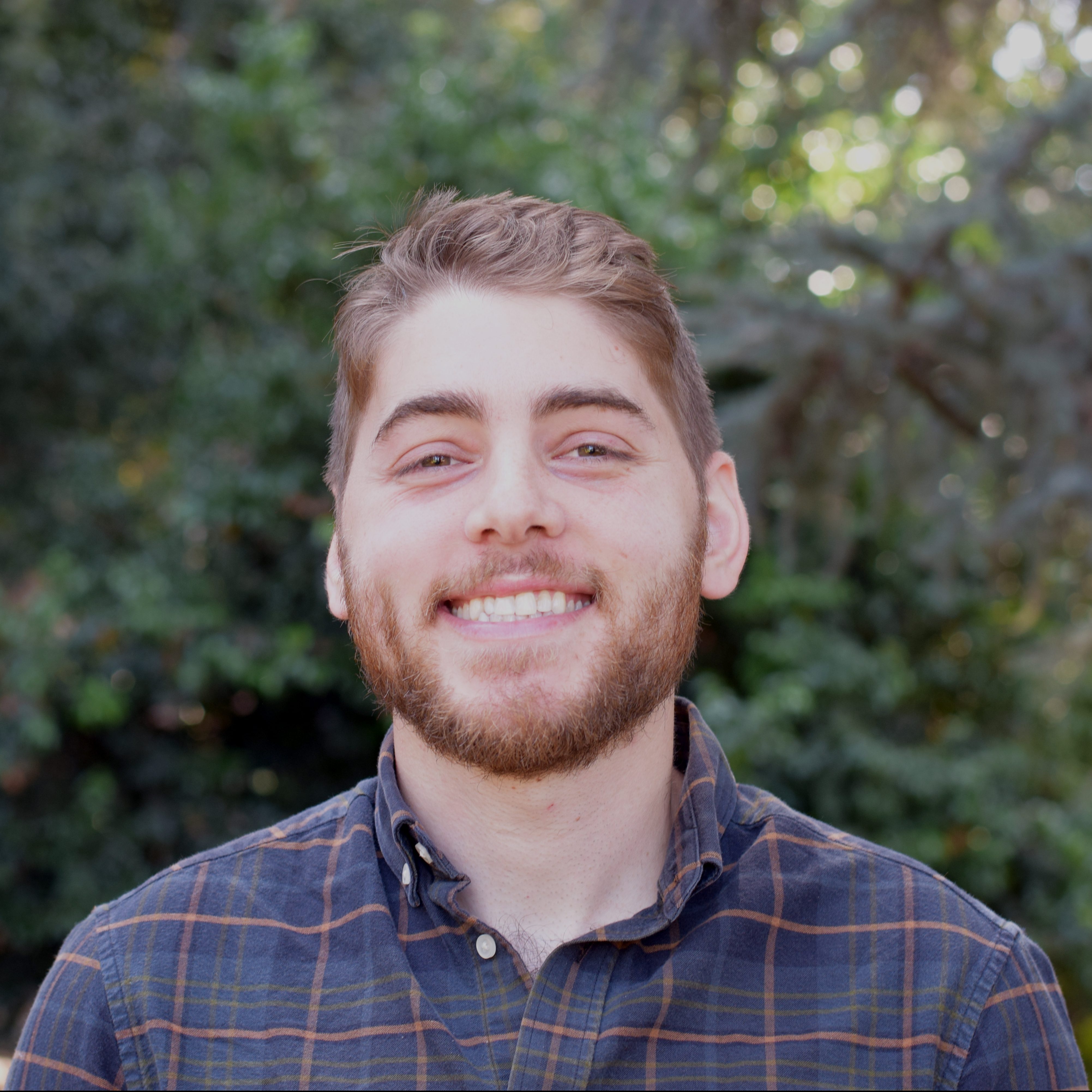 Mitch Serota               
Mitch is a PhD student studying the predator-prey interactions between pumas and guanacos in the Patagonian steppe. He is interested in understanding how wildlife movement and behavior changes spatially and temporally from protected areas to human-dominated landscapes. Before Mitch joined the Middleton Lab in the fall of 2019, he was a Natural Resource Conservation Volunteer for the Peace Corps in Central Mexico. There, he worked with municipal and state government officials and local farmers' co-ops to conserve working landscapes and develop climate adaptation strategies. Mitch completed his MSc in 2017 at Simon Fraser University where he studied individual variation in life-history trade-offs of breeding birds. When he's not on campus, Mitch can be found practicing his cooking skills and bird watching, snowboarding, and camping his way through the Bay Area.
 email: mitchell_serota (at) berkeley.edu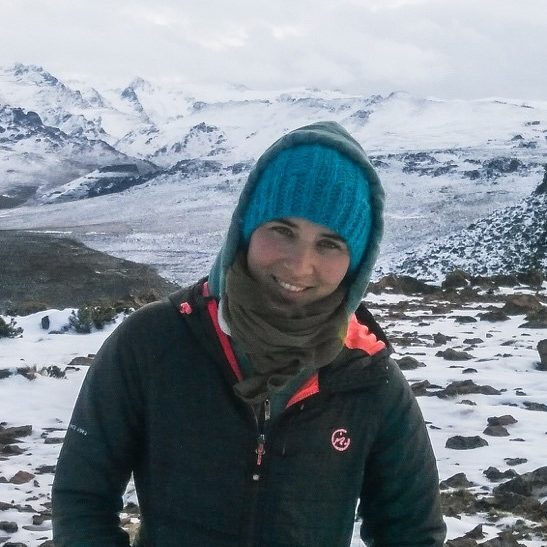 Guadalupe Verta
Guadalupe is interested in developing solutions that help reduce human impacts on the Patagonian steppe, with a specific focus on human-wildlife coexistence in a rapidly changing world. Her interests stem from her previous experience with the Wildlife Conservation Society -Argentina in implementing non-lethal deterrents for managing conflict with pumas and studying activity patterns of carnivores and prey species in Northern Patagonia.
 email: guadalupe_verta (at) berkeley.edu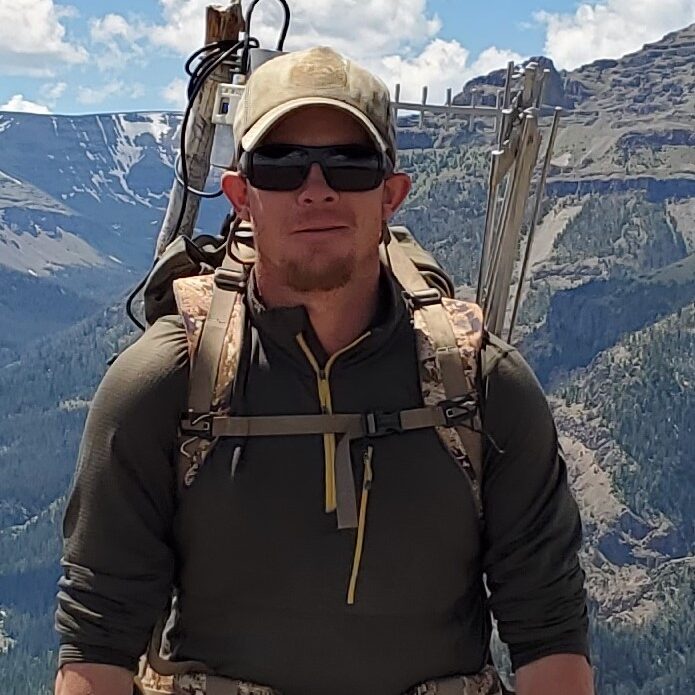 Clint Atkinson              
Clint is currently studying the spatiotemporal dynamics of cattle depredation, cattle habitat use and movement, and producer-depredation-detection-rates to better inform current large carnivore-livestock conflict management and mitigation. In 2012, he graduated with a bachelor's degree in Wildlife Ecology and Management from the University of Wyoming. Clint has worked for the Wyoming Game and Fish Department since 2010 to inventory, research, and manage numerous species including black-footed ferrets, white-tailed prairie dogs, swift fox, great grey owls, wolverine, lynx, grizzly and black bears, grey wolves, and mountain lions. During this time, he has developed a particular interest in carnivore management and conservation and has learned that social tolerance is integral to success in conserving carnivores. He aims to conduct impactful and applicable research while building strong skills in study design, data management, and data analysis.
 email: clint_atkinsonwgfd (at) berkeley.edu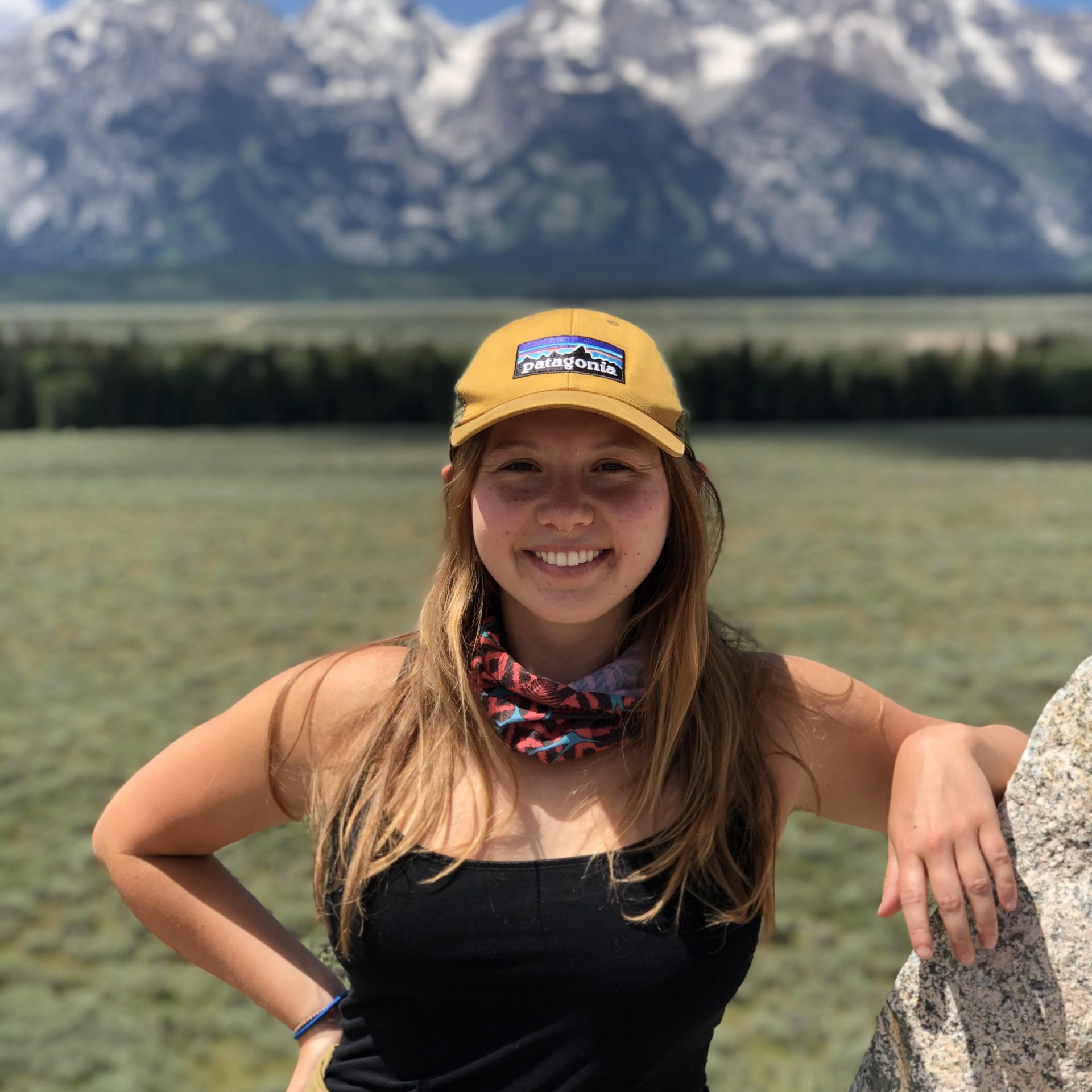 Sam Maher                 
Sam joined the Middleton Lab in the Fall 2020 and is interested in using economic tools to conserve migratory landscapes.  Most recently, Sam comes from EcoHealth Alliance, a non-profit focused on preventing the emergence and spread of zoonotic diseases, where she worked as a research scientist for the Conservation and Health team, studying the relationship between land conservation and disease spillover in West Africa and SE Asia.  She has a Master's degree from the Yale School of the Environment, where her thesis consisted of a natural capital valuation of woodland caribou in the Alberta Oil Sands.  Sam's interests include hiking, soccer, colorful maps, and trying to justify doing fieldwork from horseback.
email: sam.maher (at) berkeley.edu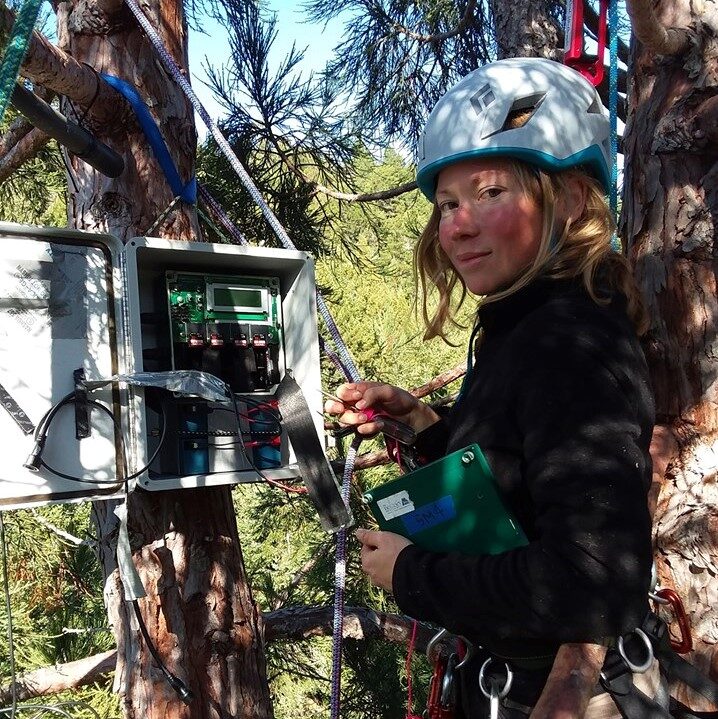 Chelsea Andreozzi              
Chelsea Andreozzi is a PhD candidate in the Merenlender lab and an affiliate of the Middleton lab. She is interested in cross-disciplinary approaches to understanding ecological systems. By investigating physical climate, human land use and biological community interactions, her primary aim is to inform conservation planning for biodiversity. Chelsea currently conducts fieldwork in California redwood forests, where she studies how bat species distribution relates to forest management practices and climate variables. Prior to graduate school, Chelsea worked in nonprofit management for community-level organizations supporting locally-driven sustainable development. She got her B.A. in Environmental Studies at Yale University.
 email: candreozzi (at) berkeley.edu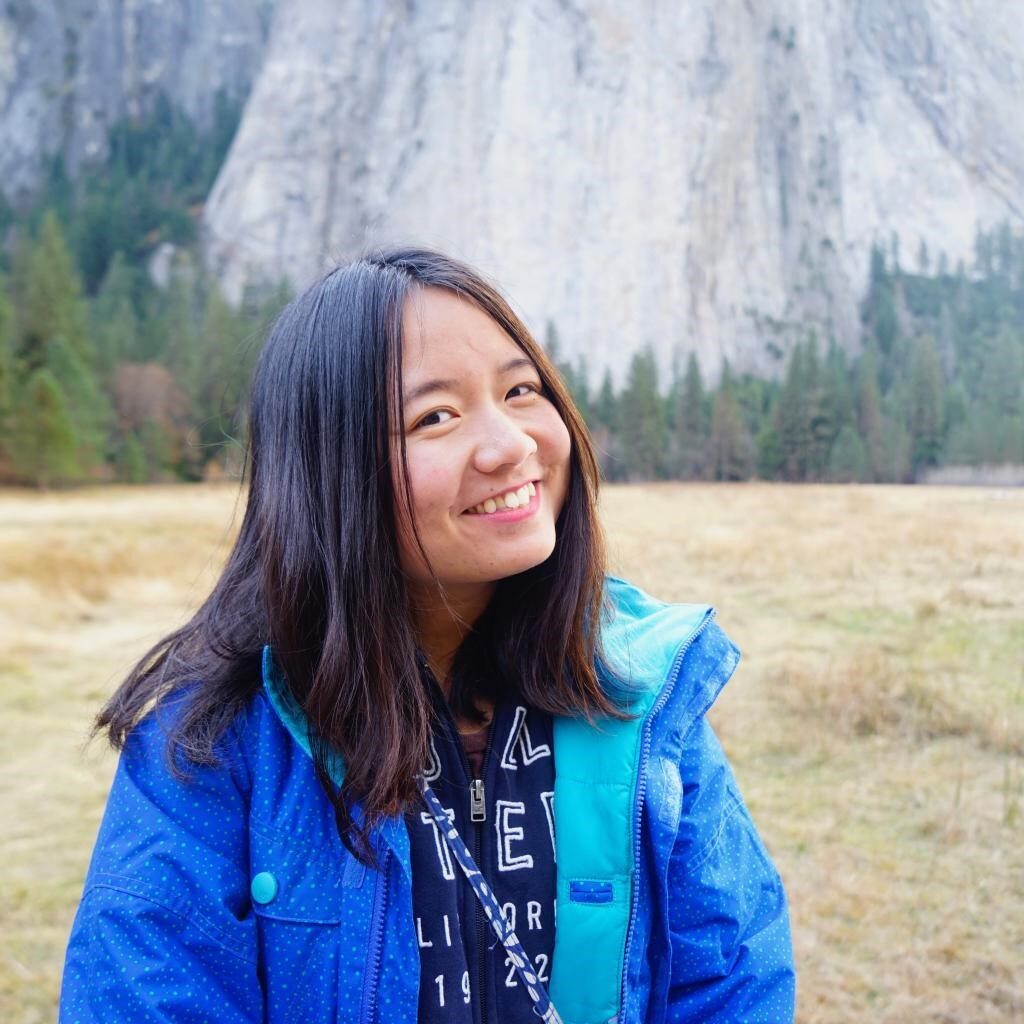 Wenjing Xu              
Wenjing Xu, an affiliate of the Middleton lab, is a PhD candidate in wildlife ecology and rangeland ecology. Wenjing is interested in the social-ecological complexities of shared landscapes, particularly how artificial linear barriers (e.g. Fences, borders) influence wildlife movement in rangeland ecosystems. Beyond academia, Wenjing is also fascinated by multimedia science communication. Wenjing obtained her master's degree in geography from the University of Georgia in 2016, studying landscape connectivity for African elephant movement in Kruger National Park. She roamed around the Tibetan plateau and volunteered for various grassroots conservation agencies before joined ESPM in 2017.
 email: wenjing.xu (at) berkeley.edu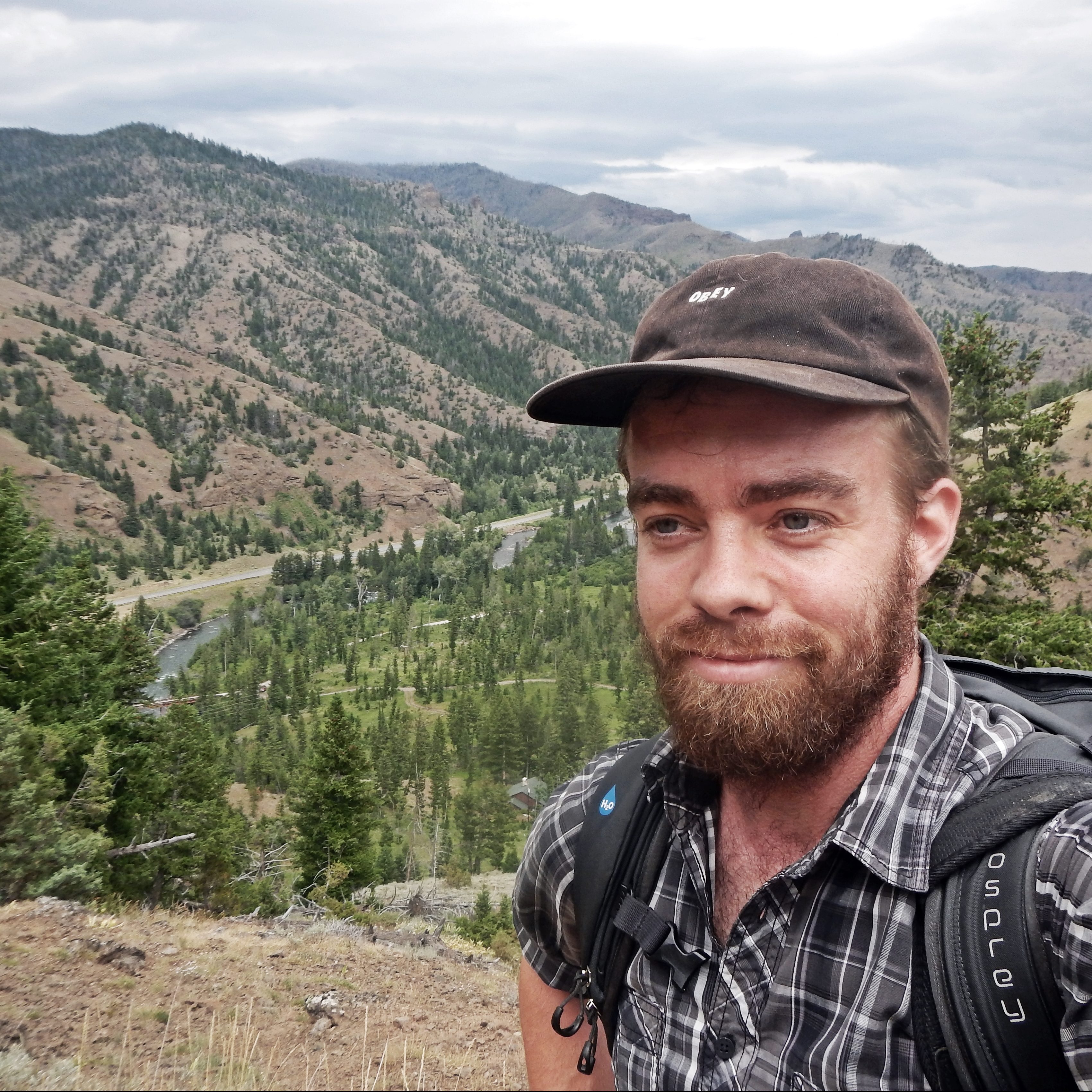 Steffen Mumme                 
Steffen joined the Middleton lab in late 2017 as international affiliate and PhD candidate, sharing time between the University of Rome and UC Berkeley. Steffen got his bachelor degree in Biology and Geography and his Master`s in Ecology and Conservation from the University of Goettingen, Germany. After 2 years working in a wildlife research lab at the University of Veterinarian Medicine Hanover he moved on to his dissertation. Working with various species and questions from functional ecology with tropical insects, to monitoring of marine mammals to movement ecology of red foxes shaped Steffens broad interest in ecology and conservation. His main research focus is movement and migratory behaviour of red deer and elk across populations in the Greater Yellowstone Ecosystem and various study sites in Europe. When not found on his computer he is likely to scramble up a boulder or found in the mountains making espresso on his camping stove.
 email: mumme.steffen (at) gmail.com