Research and Honors Program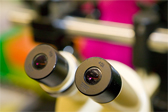 Undergraduates wishing to pursue independent research in ESPM may do so through ESPM 99/199 courses. ESPM 99 is available for students with freshman or sophomore standing. ESPM 199 is available for students with junior or senior standing. Research conducted in these courses is done so under the guidance of a faculty sponsor.
To take advantage of this opportunity, students must first identify a faculty sponsor, complete the ESPM 99/199 application form and submit it to the appropriate Undergraduate Staff Advisor. Applications must be submitted for each semester you want to receive independent study credit.
Forms for Enrolling in Independent Research (PDFs)
See also:
Honors Program
To obtain honors, you must apply for the CNR Honors Program, administered at the college level.