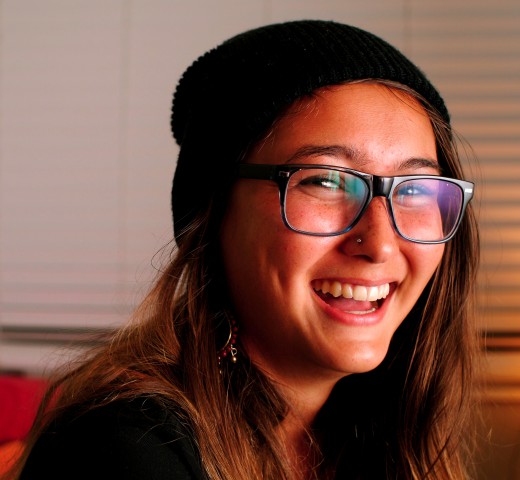 Name: Alani Worden
Year: Sophomore
Major: Society & Environment
Favorite Classes:

ESPM 50AC - Introduction to Culture & Natural Resource Management
ESPM 98 - Food and Social Justice in CA
NAT RES 24 - Global Environmental Theme House Seminar
ARABIC 1A - Intro to Arabic
EPS 3 - The Water Planet
What I Love About CNR:
It's a small community of people who share the same interests (saving the world!), and the faculty really wants to help CNR students. It's apparent that everyone in CNR loves CNR, and it's hard not to share that love! Plus, Mulford has the comfiest couches.
Activites/Interests: snowboarding, hiking, camping, music festivals, biking, baking & cooking
Hi, my name is Alani Worden. Being admitted Undeclared was so scary last year, and I felt super lost as to what I wanted to study. CNR faculty & PALs were so helpful to me in easing that fear and making me feel more comfortable here on campus. Since Cal is such a big school, it was really helpful to me to have such a great school-within-a-school to fall back on and run to when things got scary. Even if you don't have a million meetings with advisors, just knowing that they are there makes things better.
As a Society & Environment major, I feel that I am able to take classes all over campus, in just about any department I feel like. Environmental Design, Geography, Earth & Planetary Sciences, Arabic, Nutrition... and my favorite, Environmental Science, Policy, & Management are all departments that I have explored thus far, and I plan on exploring many more! It's really wonderful to have such a wide variety of classes to choose from here at Cal.
As you can tell, I've really been all over the place trying to figure out where I want to be as a student, and I am still in the process. If you're feeling any of the above confusion that I had, or any other strange feelings, or are even having a lack of feeling, come to my office hours. We'll chat.