Student Groups at Rausser
Part of the Rausser small-college experience is getting to know fellow students with common academic interests. A number of student groups have sprung up to provide social and academic support addressing a variety of topics, disciplines, and issues.
BEEPS (Berkeley Environmental Economics and Policy Students) seeks to bring students of the EEP major together through conceptualizing, collaborating, networking, learning, and socializing. BEEPS' mission is to connect current and prospective Environmental Economics and Policy students with their peers, professors, alumni, and relevant industry professionals. In cultivating a strong community, BEEPS aims to support current EEP students, bolster the community, and to further create a space for EEP discourse outside of the classroom. Visit their Facebook page for more information
Berkeley Student Food Collective - BSFC is a non-profit, collective grocery store dedicated to providing fresh, local, healthy, environmentally sustainable, and ethically produced food at affordable prices to the Berkeley campus and greater community. They seek to educate students about nutrition and food systems, empower new leaders, and train youth to work in and manage a sustainable business. Through inclusive, democratic decision-making, they operate a cooperative grocery market that promotes community-building and environmental stewardship.
Cal Pre-Vet Club (PVC) is the only pre-veterinary organization at UC Berkeley! They proudly offer academic and professional development resources for undergraduate students interested in pursuing a career in veterinary medicine, or a career working with animals in general. Anyone is welcome to join at any point in the semester. Weekly meetings consist of guest speakers, workshops, seminars, and panels - and other events include socials & field trips! Any questions about joining PVC and further involvement in the club can be sent to calprevet.president@gmail.com.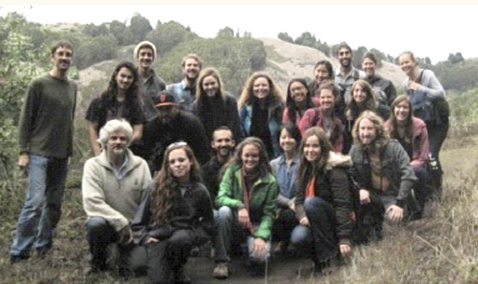 The Conservation and Resource Studies Student Organization (CRSSO) exists to facilitate a community among CRS majors and supplement educational activities. Some of CRSSO's major activities include sponsoring a mentor system for ESPM 90 and holding monthly potlucks.
Epsilon Eta - Epsilon Eta is a co-ed environmental service organization founded in 2017. They offer a community for undergraduate students interested in environmental service and incorporating environmentalism into their careers and everyday lives. Members come from a variety of disciplines and majors as they aim for interdisciplinary and intersectional environmentalism. They actively promote community resource sharing for academic and professional success in the environmental realm and uplift our member's lived experiences. Epsilon Eta is a fraternity with multiple chapters across college campuses in the United States; they are not associated with traditional Greek life. Their goal as an organization is to acknowledge the intersectionality of the climate crisis and use our collective skills to serve UC Berkeley, Bay Area communities, and sites of ongoing environmental concern. Past service events include activism, fundraising, and community workdays.
Entomology Club - The Entomology Club of Berkeley provides a space for undergraduates to connect with field biology and invertebrate zoology studies by creating a learning environment in both our weekly educational and hands-on meetings and our several field trips (both day and overnight) throughout the semester where students can get acquainted with collecting methods, the process of research, vital outdoor skills, museum work, and get to meet many experts in the field including UC Berkeley faculty, Cal Academy staff, etc. This aligns with the College academic program and mission by supplementing in-class learning with practical skills that help us understand and care for the environment around us. 
The Environmental Sciences Student Association (ESSA) provides an open forum for the students of the Environmental Sciences major. Some of ESSA's activities include hosting speakers on topics related to the major, visiting environmentally relevant workplaces, helping with Career Center job and internship events, and organizing social events.
Forestry Club students participate in a logging sports competition
The Forestry Club and Logging Sports is a social and academic community open to anyone at Berkeley with an interest in forestry. The club has many activities during the year, including participating in Society of American Forester events, holding an annual Christmas tree cut and sale, sponsoring "Bean Feed" dinners, competing in logging sports, and working in community outreach.
The Global Environment Theme House (GETH) is a housing option near the Berkeley campus that provides students with opportunities to learn about environmental issues through shared experiences, such as dinners with faculty and other speakers, seminars, study groups, and field trips.
GroTech @ Berkeley is an organization dedicated to providing students with hands-on learning opportunities at the intersection of botany and technology. They identify the world's most pressing agricultural challenges and assemble interdisciplinary project teams to tackle them. Most recently, they designed and built a microgravity plant growth chamber for food production in space and their submission was chosen as a winner of NASA's Growing Beyond Earth Maker Contest.
The Microbial Sciences Association is an undergraduate group dedicated to serving the Microbiology students in the Plant and Microbial department. Their goal is to provide academic and professional support to those in the major and/or those interested in the major as well as be a way for students in the department to form connections within the community. Email them at calmicrobes@gmail.com
Perennial is a combination of an environmental news magazine and a formal academic journal, publishing original editorials written by Perennial staff and academic papers submitted by undergraduate students. Perennial hopes to encourage student action and scholarship, inspire the discussion of solutions to critical environmental issues, and promote diversity of identity and opinion in the field.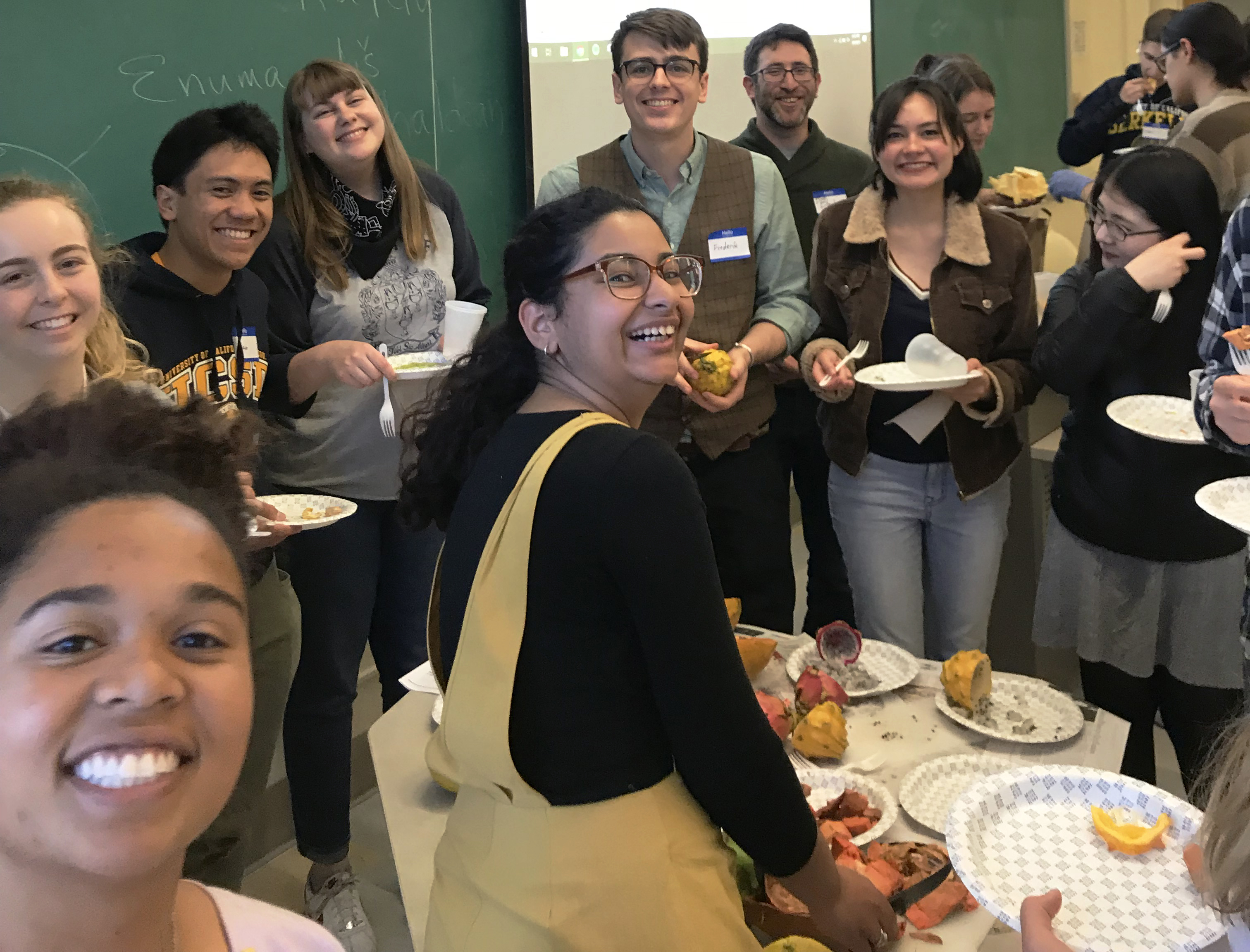 Planty Social is the undergraduate Plant Biology club on campus. The club aims to bring together plant enthusiasts from all backgrounds and majors to learn more about plant biology by doing hands-on activities and going on excursions. Planty Social seeks to enrich the plant biology community on campus by being a group where students can connect with each other and with all things plants! For more information, contact Benjamin Blackman, Genetics & Plant Biology Faculty Advisor.
Students of Color Environmental Collective (SCEC) - This group is intended to be a healing space for students of color to seek refuge from white-dominated environmental and social justice spaces, to learn more about the intersections between environmental and social justice, and to raise conversation about environmental racism and justice on and off-campus. If you self-identify as a person of color, this is a space for you to share thoughts, experiences, ideas, and educational resources. It is also a space for venting, dialogue, and healing, as well as planning future events and outreach.
Student Environmental Resource Center (SERC) cultivates a collaborative space to strengthen the collective effectiveness of the sustainability community and provides resources for students to actualize their visions of a more equitable, socially just, and resilient future. There are more than 40 registered student organizations advised by SERC!
The Student Nutrition Advocacy Club (SNAC) provides support to undergraduate students and the greater Berkeley campus, as well as helping students network with faculty. SNAC promotes and supports National Nutrition Month, attends dietetic events, and participates in volunteer programs.
Below is a video of some of our prominent student organizations in the college from a presentation given at the start of Fall 2020.