Spring 2022 Commencement
Rausser College will host the Spring 2022 Commencement on Sunday, May 15th at 7pm at the Greek Theatre. If you are a student in the ERG department you have a separate, intimate ceremony in lieu of the college ceremony on Sunday, May 15th at 10am at the Alumni House. 
Follow the links to the left for more detailed information.
Commencement Program
View the 2022 commencement program here. 
Commencement or Degree Conferred?
Commencement and degree conferral are two separate entities. Commencement is a ceremony, a celebration for you and your family of the completion (or near completion) of your college years. Participating in Commencement does not mean that you have graduated. Degree Conferral is the process by which you receive a degree from Berkeley. See Diplomas and Graduation for more information.
All Rausser students who graduated or will graduate in the following semesters are invited to participate:
Summer 2021
Fall 2021
Spring 2022
Summer 2022
Fall 2022
2022 Commencement Speaker: José G. González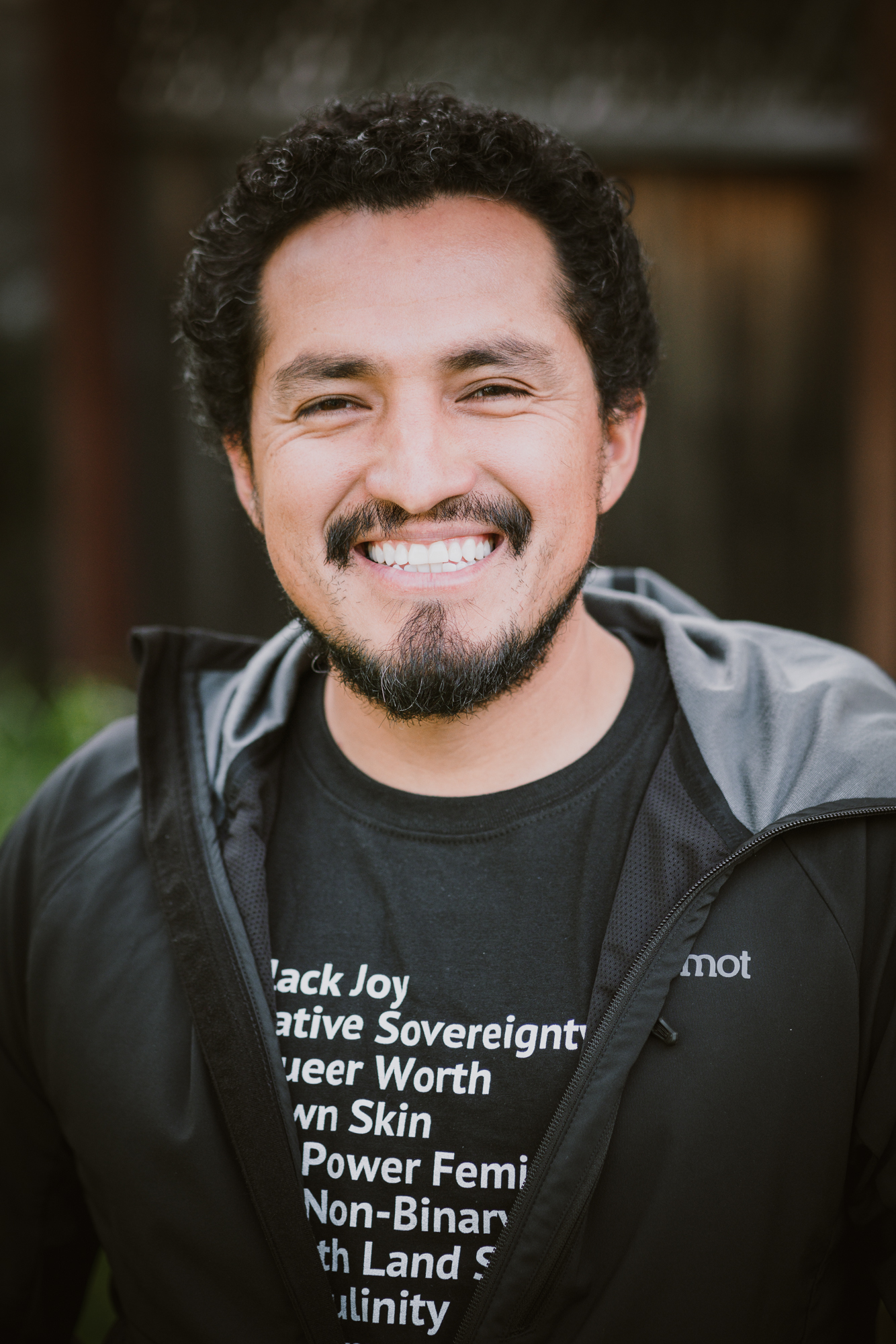 The speaker at the Rausser College Ceremony will be José G. González, the Founder and Director Emeritus of Latino Outdoors. He is a professional educator with training in the fields of education and conservation while engaging in different artistic endeavors with art and messaging—often exploring the intersection of the environment and culture. As a Partner in the Avarna Group and through his own consulting, his work focuses on Equity & Inclusion frameworks and practices in the environmental, outdoor, and conservation fields. He is also an illustrator and science communicator. 

He received his BA at the University of California, Davis, and his MS at the University of Michigan School of Natural Resources & Environment. His teaching coursework was at the Bilingual, Multicultural, Education Department at Sacramento State. 

He serves as a Trustee for the National Outdoor Leadership School, a Trustee for the National Recreation Foundation, Resource Media Board Director, Nuestra Tierra Conservation Project Board Director, Councilor for Save the Redwoods League, and as an advisor to Blue Sky Funders Forum, among other such leadership volunteer roles.

You can connect with him on social media @JoseBilingue. Puns welcomed.
Registration for Commencement
Registration was due on April 8th. You may still register here but the deadline to have your name printed in the program or receive complimentary tickets has passed. 
Accommodations for Commencement
If you or your guests need accommodations for the ceremony, please fill out this form by April 29th. 
Regalia
Students are expected to attend the commencement ceremony in UC Berkeley regalia. Regalia is available for purchase at the Cal Student Store. Bachelors students should purchase the Bachelor's cap, gown, and tassel combo. Masters students should purchase the master gown, cap, and tassel combo along with a masters hood. Hood color for Masters of Forestry is Russet. Hood color for all other Masters of Science is Gold. PhD students should purchase the doctor gown, tam, and hood combo. PhD hood color should be PhD Blue.
Ticket Information
The deadline to obtain complimentary tickets has passed.  
Graduates do not need tickets for themselves. Guests will need tickets, including babies and children. They are $7 each. They will be available also starting on April 26th at tickets.berkeley.edu, over the phone at 510-642-9988, and at the Ticket Office at Zellerbach Hall (Tues-Fri, 12 p.m.-5:30 p.m., Sat-Sun, 1 p.m.-5 p.m.). The Cal Performances ticketing season begins on April 26th, so you are strongly encouraged to go to https://secure-tickets.berkeley.edu/18019/18020 to purchase the tickets. There are no limits per graduate on tickets. However, the venue does have a limited number of seats, and may sell out before commencement. If not, tickets will be available for purchase day-of at the Hearst Greek Theatre. 
Livestream
If you cannot attend the ceremony or want to watch it back later you can see the Livestream at https://youtu.be/qzEB5iF2g0c. This Livestream will start at the time of the event and record the full event for playback later. 
Citation and Award Winners
Major Citation
Ishai Cohen, Conservation & Resource Studies
Gavin Williams, Ecosytems Management & Forestry
Anjika Pai, Environmental Science
Phoebe Gross, Molecular Environmental Biology
Zoe Lee-Park, Society & Environment
Nada Lamie, Genetics & Plant Biology
Kenneth Trang, Microbial Biology
Bryan Huang, Environmental Economics & Policy
Alexandra Kopatsis, Nutritional Science - Physiology & Metabolism
Department Citations
Tilak Misner, Agricultural and Resource Economics Department
Anjika Pai, Environmental Science, Policy, and Management Department 
Kenneth Trang, Plant & Microbial Biology Department
Merve Basoglu, Nutritional Science and Toxicology Department
Kenneth L. Babcock Prize in the field of Environmental Science
Dan Willett
Phoebe Gross
Josephine Lieber
Questions about Commencement
Please email cnrcommencement@berkeley.edu.