Energy Career Panel
Join us April 6th for a career panel discussion presented by alumni working in the energy industry followed by a networking reception with light refreshments.
Wednesday, April 6, 2016
MLK, Jr. Student Union – Tilden Room, 5th Floor
2475 Bancroft Way, Berkeley, CA 94720
Registration: 5:00 p.m. to 5:30 p.m.
Career Panel: 5:30 p.m. to 7:00 p.m.
Networking Reception: 7:00 p.m. to 8:00 p.m.
Meet the Panelists:
Lewis Bichkoff, B.S. '12, Environmental Economics and Policy, Moderator, is a Senior Analyst in the Distributed Generation group at the California Public Utilities Commission (CPUC). At the CPUC, he has worked on a variety of energy policy issues ranging from implementing California's 50% Renewables Portfolio Standard to designing the recently-approved Net Energy Metering successor tariff. Prior to working at the CPUC, Lewis interned at Bosch Solar Energy in Germany through the Cal Energy Corps program. Lewis currently serves as a CNR Alumni Association board member.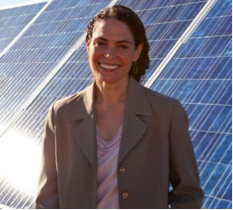 Bernadette Del Chiaro, B.S. '95, Conservation/Resource Studies, is the Executive Director of the California Solar Energy Industries Association (CALSEIA). Prior, she was the Director of Clean Energy and Global Warming Programs at Environment California for over ten years. Ms. Del Chiaro has been a leading voice on many clean energy initiatives including the Million Solar Roofs Initiative (SB 1). She's authored several reports and has been quoted widely in the media including MSNBC, BBC, New York Times, and Los Angeles Times. She is a 1998 graduate of Green Corps.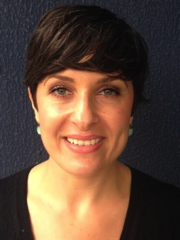 Karen Khamou, B.S. '98, Conservation/Resource Studies, M.S. '04, Global Health and Environment, is the Manager of the Renewable Energy and Storage Policy group at Pacific Gas and Electric Company (PG&E). Karen is a dynamic leader with over 15 years of experience partnering with cross-functional teams on the use of science and technical analysis coupled with legal, regulatory, and political impact. This past year, Karen was the lead expert and negotiator on SB 350 Clean Energy and Pollution Reduction Act of 2015 and is responsible for implementation of the 50% Renewables Portfolio Standard at the CPUC and other state agencies.
Tom Starrs, M.A. '87, History, J.D. '88, Law, Ph.D. '96, Energy and Resources, is the Vice President, Market Strategy and Policy for SunPower Corporation. He is responsible for the company's global market assessment, market strategy and public policy initiatives. He has more than 20 years of experience in and around the solar power industry, including senior management positions with Iberdrola Renewables, PPM Energy, and Schott Solar. Starrs is widely recognized as a leading strategist on solar energy market development, business strategy and policy. He serves on the boards of the California Foundation on the Environment and the Economy, the Center for Energy Efficiency and Renewable Technologies, the Solar Electric Power Association, and the Solar Energy Industries Association.
Jason Trager, Ph.D. '14, Mechanical Engineering, is Chief Executive Officer of Persistent Efficiency where he is laser focused on simplifying the way we get data out of buildings and into the hands of professionals who will act on it. He is an energy scientist and sustainability engineer and founded the Art Rosenfeld fellowship for energy efficiency at UC Berkeley and raised over $600,000 to fund this endowment with his team.