Global Issues, Global Students
The College of Natural Resources offers a growing number of programs for professionals, attracting faculty from across academic disciplines to share our issue-based expertise with professionals who are – or will be – on the front lines of social, economic, and environmental impacts of a changing climate.
Professional Programs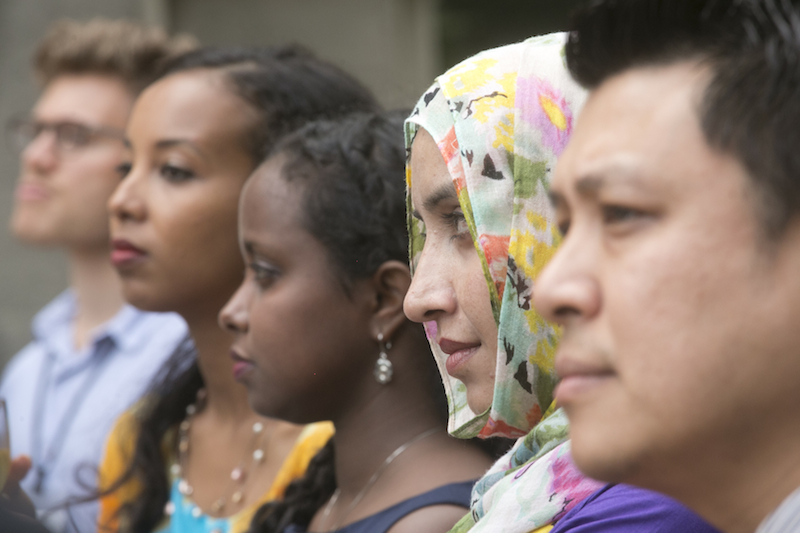 A new cohort of the Bearhs Environmental Leadership Program listens at a welcome ceremony. Photo: Jim Block
The Beahrs Environmental Leadership Program offers a unique three-week summer certificate course for mid-career practitioners and decision-makers from all over the world to broaden their knowledge and perspectives on environmental and natural resource science, policy, management, and leadership. The ELP also supports post-training conservation and sustainable development collaborative projects with its ever-growing network of nearly 500 members from over 100 countries, their organizations, and faculty from across the UC Berkeley community.
The International and Executive Programs was launched recently to meet professional development needs of environment-, energy-, and natural resource-related professions around the world by sharing UC Berkeley's leading-edge expertise on our rapidly changing world. Learn more about current and future course offerings or contact us about custom training.
The Master of Development Practice integrates hands-on learning and field experience with rigorous training in a variety of academic fields. The professionally oriented program, which includes a mandatory summer internship, aims to train future leaders who will implement new ideas to meet the challenges of sustainable development.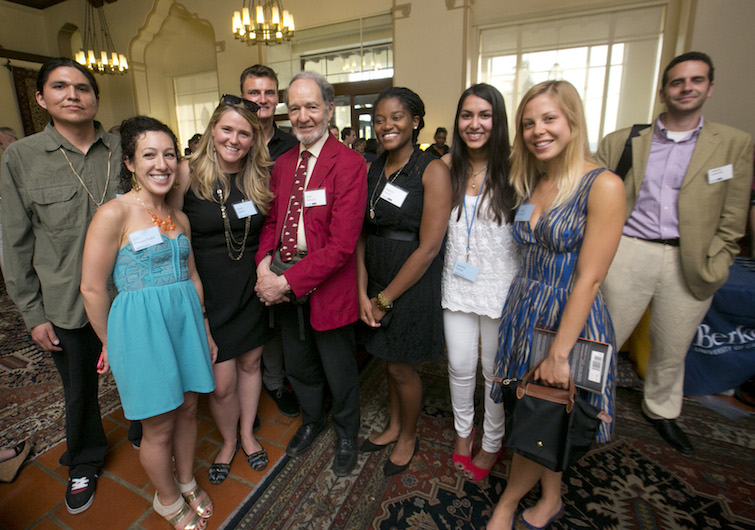 Students in the Master of Development Practice program pose with author Jared Diamond after Diamond's keynote for the Albright Lecture on Conservation.