510-642-6707 or donnachan@berkeley.edu.

Friday-Saturday, October 8-9, 2010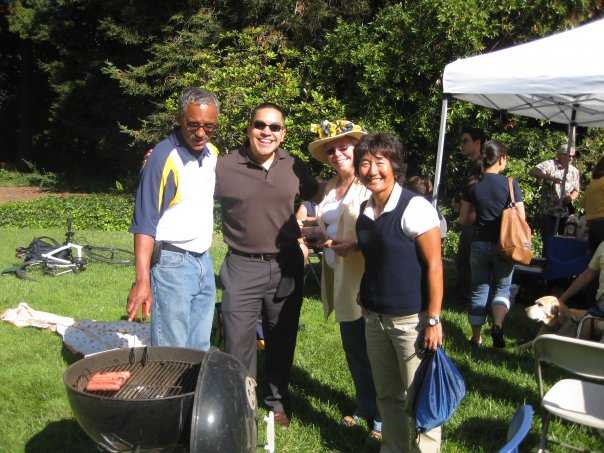 Come back to campus and enjoy all the festivities being planned for CNR alumni parents, friends and students.

Join us in the lovely Giannini Hall lobby and enjoy continental breakfast with Peets coffee, fresh pastries, and other refreshments during the State of the College Address by Dean J. Keith Gilless Giannini Hall Lobby 9:30a.m.


CNR Faculty & Alumni Homecoming Lectures

There are a variety of faculty lectures to choose from all across campus, including current CNR Faculty! This is a wonderful opportunity to learn about the wonderful research being done at CNR and the opportunity to ask questions during the interactive Q&A session following each.

Friday, October 8, 2010 11am
Banatao Auditorium,
Sutardja Dai Hall
Professor Peggy Lemaux, Plant & Microbial Biology
"Food, Famine and the Future of Farming"

Friday,October 8 4:00-5:30 pm
Bancroft Hotel
2680 Bancroft Way
Neal Ewald '78, Green Diamond Resource Company
S.J. Hall Lecture
"Declaring Peace in Timber Country: Sustainable Forests in a Perpetual Business"

Saturday, October 9 10:30 am
Alumni House
Professor Andreas Stahl, Nutritional Sciences & Toxicology
"Fat Chance:How exploring the mechanisms of cellular lipid uptake may change the ways we treat obesity related diseases"

Saturday, October 9 1:30 pm
Banatao Auditorium Sutardja Dai Hall
Professor Kimberly Tallbear, Assistant Professor of Science, Technology and Environmental Policy
"'Our DNA is Your Property?' Reconfiguring Ethics in Genome Research"


CNR Alumni Association Picnic

Giannini Hall — outside on the lawn
11:00 am


RSVP for the Picnic

The CNR Alumni Association is also hosting a community picnic. Come on by Giannini Hall and enjoy the festivities on the lawn and toast to one another with the following spirits donated by CNR alumni:

-Aetna Springs Cellars
With thanks to Jim Watson, B.S. '48 Forestry

-Gundlach-Bundschu Winery
With thanks to Jim Bundschu, B.S. '66, Agricultural Sciences

-Cooper Garrod Estate Vineyards
With thanks to Vince Garrod, B.S. '42, Agricultural Sciences

-Gordon Biersch Brewery
With thanks to Dan Gordon, B.S. '82, Political Economy of Natural Resources

-Charles Spinetta Winery
With thanks to Charles Spinetta, B.S. '63, Forestry

-Talley Vineyards
With thanks to Brian Talley, B.S. '88, Political Economy of Natural Resources

- Casa Lola
With thanks to John Casazza, B.S. '77, Soil and Plant Nutrition

For more information on our wine partners visit CNR Wine Partners.

For more information on the Homecoming festivities, please contact Donna Chan at 510-642-6707 or donnachan@berkeley.edu.