Dhruv Patel selected as an FFAR Fellow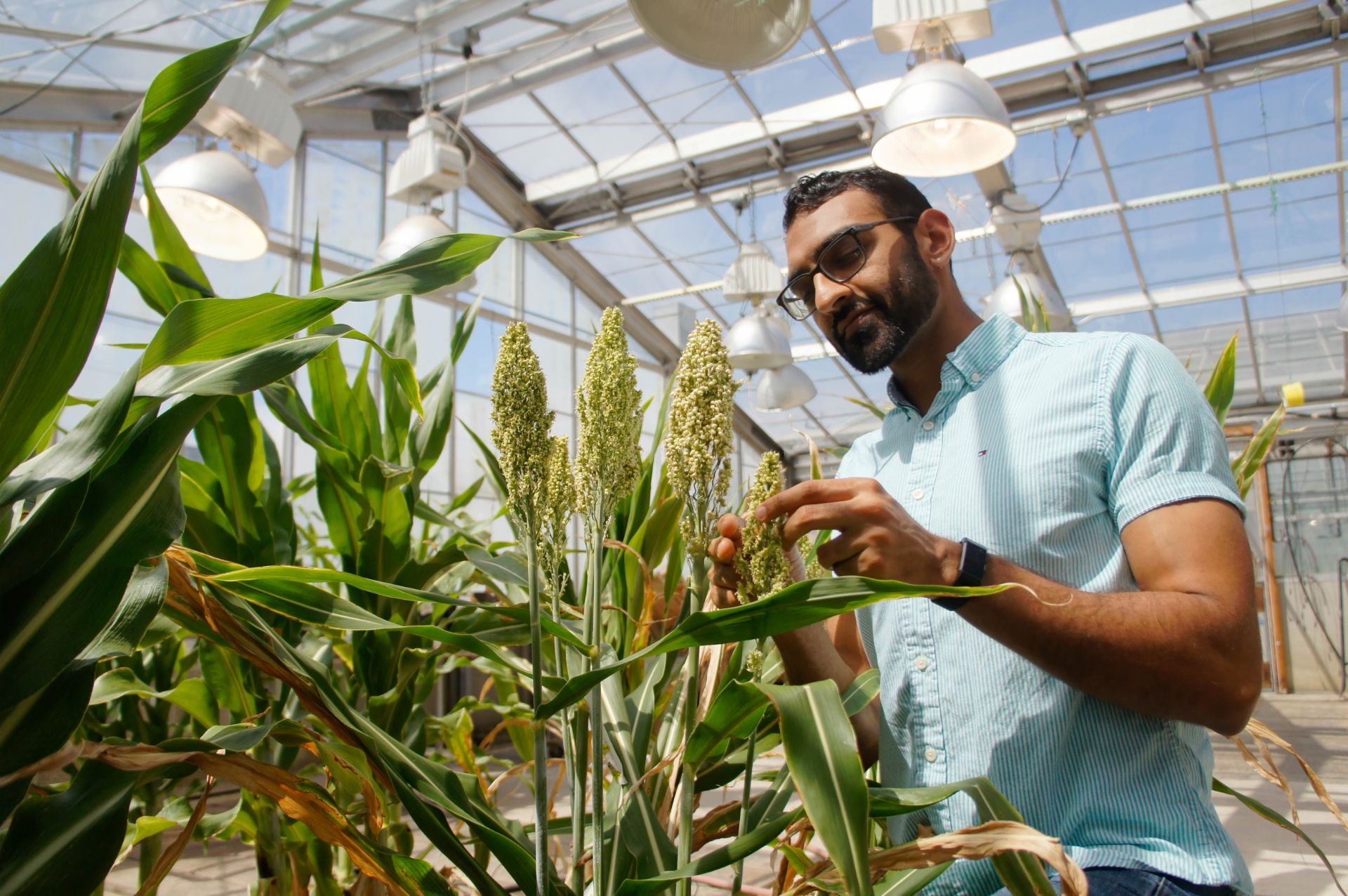 Dhruv Patel, a graduate student in the Department of Plant & Microbial Biology, was recently selected as a fellow by the Foundation for Food and Agriculture Research (FFAR). This year, the program awarded fellowships to seventeen doctoral candidates across the country. Fellows will receive research funding and professional development training over three years.
Patel was selected for his studies in plant biology and his aspirations of conducting agricultural research that can help reduce food insecurity across the world. "Seventy-eight percent of people in extreme poverty are smallholder farmers in extremely poor areas," says Patel in his FFAR fellowship profile. "Agriculture is their livelihood, but with limited genetic resources in orphan crops and harsh landscapes to deal with, producing enough to escape poverty is an uphill battle."
The link between a lab bench and a community is important to Patel, and he believes that "scientists need to be using [their] voices to communicate with the public." Through this fellowship, he hopes to form strategies to make meaningful collaborations to benefit our communities. 
"Scientists need to be using [their] voices to communicate with the public."
In the lab, Patel will continue to study "non-photochemical quenching," a set of processes employed by plants and algae to protect themselves from the adverse effects of high light intensity. He will use genetic engineering to fine-tune these protective mechanisms in the hopes of improving the efficiency of photosynthesis, improving water use efficiency, and maximizing the downstream yield of crops important to smallholder farmers.