What does conservation have to do with community? Everything, says Diane Regas. As President and CEO of The Trust for Public Land, Regas leads a national nonprofit dedicated to using parks and public land as a means to create healthier, stronger neighborhoods. Since 1972, The Trust for Public Land has pioneered a "land for people" movement, working alongside communities nationwide to create and advocate for the parks and open spaces everyone needs and deserves. In this time of public health emergency, economic freefall, and worldwide demand for systemic social change, America's parks, trails, and open spaces are more vital than ever—providing spaces for respite, exercise, recreation, and community assembly. And yet, great parks are not distributed equally, and too often the people who need parks the most have the least access. Join Regas in conversation with community leaders Taylor Toynes, Executive Director of For Oak Cliff in Dallas, and Teresa Bendito, co-founder of Parque Padrinos in Wenatchee, Washington, as they discuss how great parks can unite us, amplify our voices, and create community power.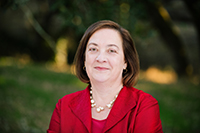 Diane Regas is the President and Chief Executive Officer of The Trust for Public Land. Diane is an internationally recognized leader in conservation, environmental protection, and outdoor equity. As President and CEO of The Trust for Public Land, Regas spearheads one of the largest and longest operating nonprofits dedicated to ensuring that everyone has access to the outdoors. Prior to joining The Trust for Public Land in 2018, Regas worked for more than a decade at Environmental Defense Fund (EDF), most recently as executive director, where she helped EDF advance solutions that promote prosperity for all people and for the planet. She guided work to improve ocean health, stabilize the climate, reduce toxins in everyday products, and promote collaboration and partnerships. Prior to EDF, Diane served at the U.S. Environmental Protection Agency, working under both Democratic and Republican administrations as the top civil servant protecting our nation's rivers, lakes, and bays. Diane earned her AB and MS in Energy and Resources, and JD at the University of California, Berkeley, and resides in Berkeley, CA. An avid outdoor explorer, Diane enjoys hiking, cycling, diving, camping, and spending time in nature with her husband, children, and granddaughter. "National change starts in our communities," said Lisa Jackson, administrator of the EPA under President Obama. "Diane's proven track record and inclusive vision will help communities create vibrant outdoor experiences for millions of people."
Teresa Bendito is a community organizer and co-founder of Parque Padrinos, a grassroots community organization that leads park advocacy, relationship building, and culturally relevant outdoor experiences in South Wenatchee, Washington. Teresa is currently completing an accounting degree at Central Washington University. The daughter of Mexican immigrants, Teresa's parents instilled in her the importance of civic engagement and public service, and she's served in a variety of leadership roles at organizations in her community, including the Northwest Immigrant Rights Project, the Community for the Advancement of Family Education (CAFÉ), the Washington Trust for Historic Preservation, and the Trust for Public Land. Teresa is the recipient of several honors and awards, including Our Valley, Our Future's "One Community Award" in recognition of her role in co-founding Parque Padrinos, advancing a community vision for a neighborhood park renovation in her neighborhood, and collaborating with others to break down jurisdictional and cultural barriers in Wenatchee. Teresa is passionate about leveraging diversity, placemaking, and civic engagement activities to address bigger issues that her community faces.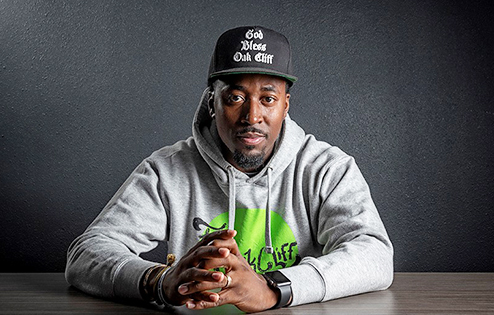 Taylor Toynes is the co-founder and executive director of For Oak Cliff, which he started with students as a first-year teacher. Challenged by the disparities and inequities his students experienced, and noting that nothing had changed since his childhood, Taylor was compelled to organize the inaugural FOC Back to School Festival for his students and community. The festival drew attention to the needs of the community and led to collaborations with system leaders such as United Way of Metropolitan Dallas. Taylor is committed to the Oak Cliff community and lives in the neighborhood with his family. Since the inaugural year of the back to school festival For Oak Cliff has become the backbone non profit entity supporting the South Oak Cliff community through its four pillars of work: education, advocacy, community building, and the arts. Taylor also serves on the Parkboard for the City of Dallas and is committed to creating equitable park spaces for his community. For his leadership, Taylor has received awards from the United Nations, the NAACP, and Southern Methodist University (SMU), to name a few. Taylor and the FOC team won Teach For America's Social Innovation Award and have been recognized by national news outlets. Taylor is a graduate of University of North Texas and has a master's degree from SMU.