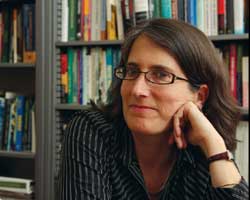 "Climate change does not affect everyone equally in the United States," says Rachel Morello-Frosch, Associate Professor of Environmental Science, Policy and Management, and of Public Health at UC Berkeley and lead author of a new report on climate change. The report, The Climate Gap looks at the unequal harm climate change will have in the United States on people of color and the poor. Droughts, heat waves, poor air quality, floods, higher prices for basic necessities, and other challenges of climate change will have a disproportional impact on people of color and the poor.

The report also explores ways in which efforts to solve climate change and to close the "climate gap" can be combined. The report suggests many changes that should be made in government polices, including that government agencies at all levels should increase public participation in regulatory decisions at all levels to help counter imbalances in political power. That greenhouse gas emission reductions should be focused on neighborhoods that have the dirtiest air and on pollutants that may jeopardize public health and that green jobs and worker transition could be targeted to people of color and the poor.

To read more about Rachel Morello-Frosch's research on the "climate gap," you can find recent articles in The Scientific American, The Huffington Post, and Scientific American Earth, or read the article in full The Climate Gap.