Federal Farm Bill funds research and marketing programs
By: Kerry Kirkham, Wines & Vines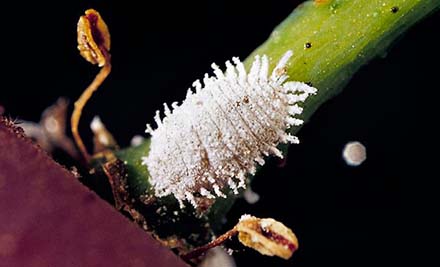 California has the most recipients for the latest round of grant awards from the Agricultural Marketing Services Specialty Crop Block Grant Program approved by the U.S. Department of Agriculture.

Funded by the USDA and authorized by the Farm Bill, the program's mandate is to enhance competitiveness of specialty crops, defined as fruits, vegetables, tree nuts, dried fruits, horticulture and nursery crops. Successful applicants from the 50 states, the District of Columbia and three U.S. territories were awarded fiscal year 2010 grants to perform a total of 827 projects that benefit the specialty crop industry.

California topped the list of grantees, receiving $17,281,158.92 divided among 64 projects, both the highest monetary total and the largest number of awards. Six grants are specific to the wine and grapegrowing industries, totaling $2,301,852.

Florida was second, winning $4,797,413 for 27 projects, followed by Washington state, which got $3,744.666.16 for 28 projects.

---
California wine and grape awards
Project 3: The Regents of the University of California, Berkeley, was awarded $489,628 to test the area-wide application of mating disruption of vine mealybug in Napa County and work in synergy with a current USDA project on grape leafroll associated virus (GLRaV) biology and ecology.

Kent Daane, cooperative extension specialist at UC Berkeley, is working on this project with three other researchers, in close cooperation with Napa County Ag commissioner Dave Whitmer. Daane cautioned that GLRaV has serious implications for winegrape growers.

"Not only does GLRaV causes damage to the grapevine, it is especially harmful to winegrapes because it can produce off flavors and delay maturation," he said.

Daane, an entomologist working on insect control, has been researching chemical, biological and cultural controls such as moving grape clusters away from the trunk, or stripping the bark and burning the trunk with a torch to incinerate mealybugs. With these control efforts in conjunction with mating disruption, Daane hopes to reduce the presence of vine mealybugs to below detectible levels.

Mating disruption is used when the pest density is low, and it works best in large areas. A synthetic sex pheromone is released in the vineyard to disrupt males from finding females. Suterra, a biorational pest control provider, is producing the pheromone used in this project.

Project 6: Paso Robles Wine Country Alliance was awarded $243,900 to conduct a direct-to-consumer marketing campaign that will grow the market for vintners and growers in the Paso Robles American Viticulture Area by creating awareness about the area's diversity among consumers, trade and media.

Stacie Jacob, executive director of the Paso Robles Wine Country Alliance, told Wines & Vines more about the award. "The project begins in October 2010 and will run until June 2013. We will use new technology to expand the direct-to-consumer market, as well as preparing benchmark surveys that will help create more traffic for our tasting rooms and wineries," Jacob said.

Information gathered in the surveys will be used to create an interactive trip planner that is scheduled to be complete by mid-2011. The alliance will use it to better understand how consumers plan their trips to Paso Robles. Using a database, visitors will be able route a fully customizable trip to Paso Robles based on search words such as "Grenache," and be able to locate numerous search-specific destinations.

The California Wine Institute and various allied organizations will benefit from three separate matching grants:

Project 23: The California Sustainable Winegrowing Alliance was awarded $374,250 over three years to develop and implement a data-driven targeted education project to speed adoption of sustainable practices that conserve natural resources and enhance the competitiveness of California wine.

Project 24: In collaboration with the National Grape & Wine Initiative, the Wine Institute was awarded $449,553 over two years to compare and analyze current cleaning and sanitation practices of California wineries and food processors, in order to provide information to interested parties and help facilities to select methods with improved environmental performance.

Project 50: The California Sustainable Winegrowing Alliance was awarded $449,921 over three years to field test, evaluate and implement a climate-protection incentive system incorporating the DeNitrification DeComposition model and practices that improve air quality, reduce emissions, improve carbon sequestration potential and promote other environmental benefits.

Specialty crops including wine received grants for promotion in Europe:

Project 38: The California Agricultural Export Council was awarded $294,600 to represent California specialty crop products such as almonds, pistachios, prunes, raisins, walnuts and wine to implement a specialty crop promotional campaign in Europe.

Apply for 2011 grants
Steve Lyle, director of public affairs for California Department of Food and Agriculture, discussed the grant application process. "There is a well-established public process to evaluate applications. A cross-section of 31 stakeholders form a committee of representatives from agriculture, environ mental and government agencies. This committee reviews all applications, makes recommendations to the CDFA, which then hands them over to UDSA for the final decision. All applications are welcome and we invite as much participation as possible," Lyle said.

During the week of Nov. 15, the CDFA will hold workshops on the 2011 Specialty Crop Block Grant Program. In 2011, CDFA expects to award up to $17 million in SCBGP funds for research, marketing and nutrition projects to enhance the competitiveness of California specialty crops.

"The Specialty Crop Block Grant Program is an important tool to assist California specialty crop growers," A.G. Kawamura, secretary of CDFA said. "These application workshops will provide important information to organizations and entities interested in applying for grant funding."

Workshop schedule
Nov. 16 (Tuesday) — 10 a.m. to noon
University of California Cooperative Extension (UCCE)
Same building as Ventura County Ag Commissioner's Office
California Room
669 County Square Drive
Ventura, CA 93003

Nov. 17 (Wednesday) — 10 a.m. to noon
California Department of Food and Agriculture
1220 N St.
Sacramento, CA 95814

Nov. 17 (Wednesday) — 1 to 3 p.m.
Sonoma County Administration Building
575 Administrative Drive Room 102A
Santa Rosa, CA 95404

Nov. 18 (Thursday) — 10 a.m. to noon
Stanislaus County Farm Bureau
1201 L Street
Modesto, CA 95353

In addition to the workshops, CDFA's Federal Funds Management Office will host two online webinars covering the same information on Tuesday, Nov. 16, from 9:30 to 11:30 a.m., and Thursday, Nov. 18, from 1:30 to 3:30 p.m. Webinar information will provided upon registration.

There is no cost to attend a workshop or webinar. Space is limited at each workshop location. Individuals planning to attend should send e-mail grants@cdfa.ca.gov with their contact information, number of seats required and preferred workshop location.

Read it at the source