The Philomathia Foundation Conference 2011
Green Chemistry: Collaborative Approaches and New Solutions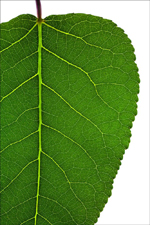 Green Chemistry: Collaborative Approaches and New Solutions is the Berkeley Center for Green Chemistry's first national conference. It will introduce the collaborative approaches to sustainability piloted by the center and will feature leaders from many fields, who will speak to the role of green chemistry in responding to society's most pressing health, environmental and economic problems.
Sponsored by The Philomathia Foundation, the conference will take place on the Berkeley campus on Thursday, March 24, 2011. The conference is scheduled for 9 a.m. to 5 p.m. in the Banatao Auditorium, Sutardja Dai Hall.UC Berkeley Chancellor Robert Birgeneau will welcome participants with opening remarks.
Registration will open at 8:30 a.m.
Registration costs are: 
Corporate: $125
Academic and Non-profit: $35
Students: $15
Coffee and pastries, lunch and a reception are included.
For information and registration, please see: Green Chemistry Conference Website

Keynote speaker:
Robert Grubbs, 2005 Nobel Laureate in Chemistry, Professor of Chemistry, Caltech

Confirmed speakers include:
John Balbus, Senior Advisor for Public Health, NIEHS
Henry Brynzda, Director - Technology, DuPont
Mike Feuer, Majority Policy Leader, California State Assembly
Bob Peoples, Director, American Chemical Society Green Chemistry Institute
Gerald Poje, founding Board Member, U.S. Chemical Safety and Hazard Investigation
John Warner, President, Warner Babcock Institute for Green Chemistry

Invited speakers include:
Lisa Jackson, Administrator, Environmental Protection Agency
Joe Simitian, California State Senator, 11th District
Henry Waxman, Representative, 30th District of California


The Philomathia Foundation
The Philomathia Foundation is a private charitable organization dedicated to improving the human condition through the support of innovative, forward-thinking individuals and ideas. The driving force behind the Foundation is the belief that knowledge and research should not be contained and focused within a single discipline, but rather used creatively to solve problems across disciplines and across cultures.

The Foundation was formed in 2004 by the Chung brothers of Canada and Hong Kong, who share a dedication to furthering knowledge and solving humanity's problems through novel applications of research and technology. The Foundation also strives to promote sustainability and assist the exchange of ideas among scientists and scholars from different continents. The word "Philomathia" translates from classical Greek as "love of learning."

Berkeley Center for Green Chemistry
BCGC, administered under the Berkeley Institute of the Environment (BIE), is the nation's first major academic program to advance green chemistry through interdisciplinary scholarship. It consists of faculty, researchers and students in the College of Chemistry, School of Public Health, College of Engineering, College of Natural Resources and the Haas School of Business.