By: Ann Brody Guy, CNR Communications Director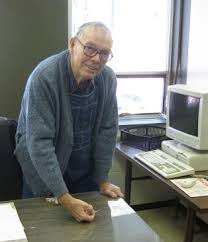 Bruce John Zobel died at his home in Raleigh, N.C., on Saturday, February 5, 2011. He was E.F. Conger Distinguished Professor of Forestry at North Carolina State University and a pioneer in the field of forest genetics. Zobel graduated from UC Berkeley in 1943 with a degree in forestry. After working as a logging engineering in Northern California and a Forestry Officer in the Marines, he returned to Berkeley for master's and Ph.D. degrees in forestry, specializing in the new field of forest genetics.
From 1951-1956 Zobel ran the new program in forest genetics for the Texas Forest Service, associated with Texas A&M College. In 1957, he joined the cooperative research program with the forestry industry, where he mentored graduate students from all over the world. After his retirement in1979, Zobel continued to teach part-time and consulted all over the world.
---
"Bruce Zobel was a force of nature, a cyclone of personality, vision and will, who taught and led by example," said Cheryl B. Talbert, Ph.D., the Director of Forestry and Regeneration at Weyerhaeuser Company and a former Zobel student. "I don't know how many lives he touched or improvement programs he inspired or forest gene resources he caused to be protected, but there is no question in my mind that his impact was global and enormous," said Talbert.