Katrina Schwartz, KQED State of Health blog

The U.S. Farm Bill is up for reauthorization in Congress this year and California food and health advocates are eager to use the opportunity to shift national policy towards healthier eating, which would also benefit California farmers.

A panel of food experts that included Michael Pollan, author of bestseller Omnivore's Dilemma, and Karen Ross, Secretary of the California Department of Food and Agriculture packed an auditorium at U.C. Berkeley Thursday evening.

Budget cuts in Washington D.C. emerged as a big theme. Every panelist recognized the need to play defense in order to keep money in the bill for important programs such as Supplemental Nutrition Assistance Program or SNAP, formerly known as food stamps. Currently, 77 percent of the money in the Farm Bill goes to support food and nutrition programs like SNAP. "One in five of our citizens find themselves food insecure in a month or a year," said Karen Ross referring to California specifically. "And it's ironic that we have that need in a state that's the number one producer of so many of those crops," she continued.
The problem is that California produces mostly "specialty crops" like fruits, vegetables, nuts and grapes. Those crops don't carry as much weight in Congress as the heavy hitting commodity crops like corn, soy and cotton that have long received cash subsidies from the government and are often the focus of the Farm Bill.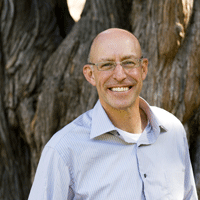 "It has a lot to do with the kind of food that's in your supermarket and the kind of food that's not in your supermarket," Michael Pollan explained his interest in the Farm Bill to me. "It really is the rules of the whole food game. And unfortunately it's decided by a small group of people who may not have an eater's interest firmly in view," he added. Pollan is concerned about access to fresh fruits and vegetables and wants to limit the amount of foods that have highly processed ingredients like high-fructose corn syrup in them. "We should seriously consider a federal definition of food," he said to the hundreds of people who attended. "There are many things that we are supporting that are not food."
While the Farm Bill doesn't put a lot of money into programs that support healthy eating, it could do a lot more, the panelists urged. Pollan wants to see more money go to support farmers' markets, to make it easier to get healthy food into school lunch programs and to help farmers transition to organic agriculture. He calls these efforts "crumbs" in the big money picture in D.C. and sees these programs as real ways to help avoid some of the chronic illnesses endemic to the U.S., most of which are diet related.
"We should seriously consider a federal definition of food."
Karen Ross is in charge of determining a unified message that California's congressional delegation could offer up in the Farm Bill debate. She says the three top priorities that have emerged from talks with 80 stakeholders up and down the state and five public listening sessions are:

-Protecting the state's agricultural assets from invasive species
-Conservation practices
-Access to healthy food

"We're hopeful that because we were able to bring together all the agencies within state government that have an interest that we can communicate in a way that will help our delegation vote collectively on some of the issues we care about," said Ross. The 2008 Farm Bill was a step in the right direction for California, she said, because a specialty crop title was inserted into the bill that allocates money to programs that more directly affect California specialty crop farmers, who currently get no subsidies from the government for their crops

Read it at the source.