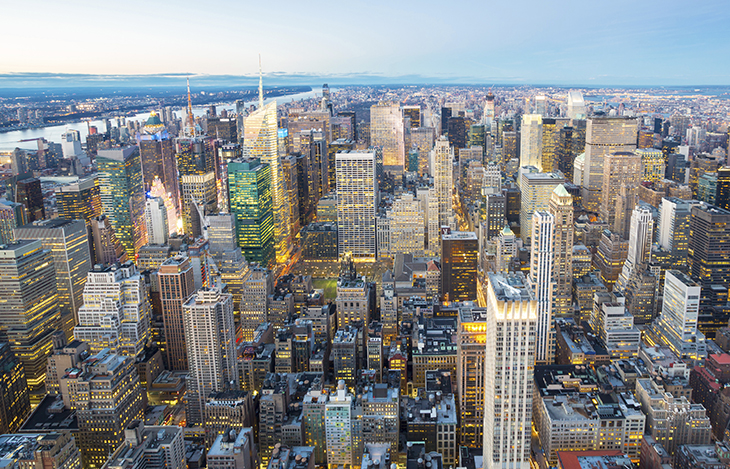 Research at the Renewable and Appropriate Energy Laboratory at the University of California Berkeley highlights that while cities currently contribute to global climate change by emitting the majority of anthropogenic greenhouse gases, they could become the building blocks of sustainability. In this week's inaugural special issue of Science Magazine on Sustainability Studies, Professor Daniel Kammen and Dr. Deborah Sunter explore the potential of using renewable energy technologies in urban areas to promote low-carbon, resilient, and livable cities.
With limited available installation space, city-integrated renewable energy — distributed, non-fossil fuel energy generated locally in urban areas — poses unique challenges. The authors created an analytical framework for decarbonized urban spaces that compared the energy demands of 138 cities from around the world to the power densities of renewable energy technologies. Power density advancements in laboratory-prototyped renewable energy technologies showed promise to meet the energy demands of most cities.
The authors find that achieving a sustainable urban energy system must not be limited to technical advancements in distributed renewable energy technologies. One of the most important advancements identified is to make environmental justice and equitable access to clean energy and public services core design principles.  Kammen notes that, "Making energy environmental justice a foundational principle is possible, and will permit us to make good on the outstanding sentiment expressed by urban visionary Jane Jacobs, who said that 'Cities have the capability of providing something for everybody, only because, and only when, they are created by everybody' (The Death and Life of Great American Cities, 1961)." The authors find that cities can pivot from being resource hungry nodes on the landscape to becoming 'green generators' through advances in smart monitoring and management systems, and through the integration of energy efficiency, renewable power generation and storage, and waste management into the urban fabric.
The authors developed and mined data sets to examine how much of the power and transportation needs of cities could be met with current and evolving technologies, as well as changes in behavior. One surprising result from their data investigations was that while low-carbon transport opportunities are increasingly available, significant mode-shifting out of personal vehicles – clean or otherwise – would also contribute dramatically to clean, livable, and just urban forms. The authors have made their data sets available directly via the RAEL laboratory and the Science publication platform.
Nick Wigginton, an editor at the American Association for the Advancement of Science that publishes Science, commented that "The new special section of Science on urbanization issues marks an opportunity to work across fields on a critically important topic. These science-based solutions stemming from interdisciplinary research will support practitioner, funder, and policy communities to work together on urban and other sustainability issues."
This research was supported by the Karsten Family Foundation, the Zaffaroni Family, and the U. S. Department of Energy.
Related Information