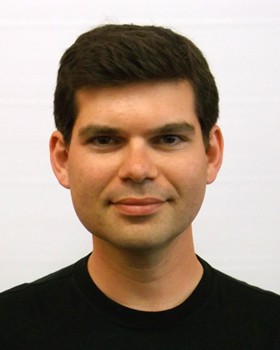 Daniel Zilberman is one of 84 Faculty Scholars appointed today by the Howard Hughes Medical Institute (HHMI), the Simons Foundation, and the Bill & Melinda Gates Foundation, as part of their new Faculty Scholars Program.
The awards recognize early-career scientists who have great potential to make unique contributions to their field. Zilberman, an associate professor in the Department of Plant and Microbial Biology, investigates how epigenetic regulation of gene expression functions and evolves. His work with diverse, distantly related species aims to elucidate the evolutionary history of eukaryotic DNA methylation, understand how methylation patterns are faithfully inherited across generations, and determine the influence of such epigenetic inheritance on the agricultural characteristics of crops
Two other UC Berkeley professors, Diana Bautista and Lin He of the Department of Molecular & Cell Biology, were also appointed today.
This is the first collaboration between HHMI, the Simons Foundation, and the Bill & Melinda Gates Foundation. The philanthropies joined forces to create this program in response to growing concern about the significant challenges that early-career scientists are facing.
"This program will provide these scientists with much needed flexible resources so they can follow their best research ideas," said HHMI Vice President and Chief Scientific Officer David Clapham.
Visit the HHMI website for more information about the program and the new scholars.