In the 2nd of our interviews with CNR students, we hear from graduating senior Harshika Chowdhary on her time in the Berkeley Medical Reserve Corps, her research experiences, and her advice for incoming students. 
Harshika Chowdhary
4th Year, Microbial Biology
 
Best study spot on campus?
The best spot is either Doe Library or on the hill near Mulford Hall in the summer.
Best Cal memory?
Taking over Woo Hon Fai Hall to run a mass casualty incident with 170 EMTs, moulaged patients, UCPD, and ROTC!
What is your favorite CNR class or professor and why?
Professor Britt Glaunsinger's Comparative Virology class was my favorite CNR class. This class encourages students to go beyond learning viral properties and critically think about treatments and effects on the host based on similarities and dissimilarities in viral life cycles.
What advice do you have for an incoming CNR student?
Never be afraid to use the CNR resources. The advisors are there to guide you and will try their very best to help you succeed, academically and otherwise. Attend the study groups at the Student Learning Center, and ask your professors and GSIs for help when you need it. There are resources all around you, but you must be proactive and avail them.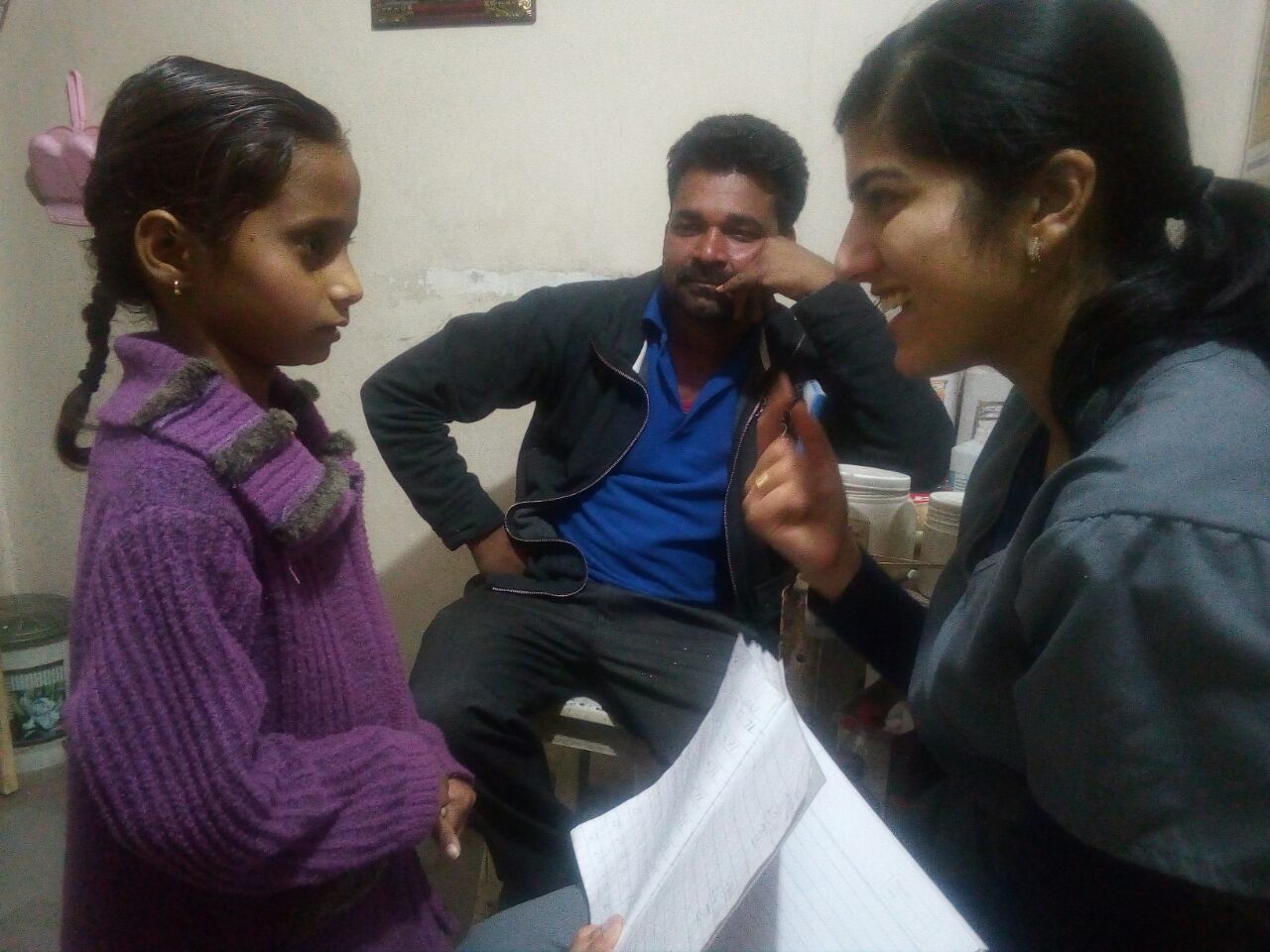 Harshika at work in a medical mission in a India.
What is your plan for after graduation?
I will be applying to medical school this June. I will continue to serve as an EMT, research, and volunteer during my gap year.
What have been the most meaningful activities you've been involved with while at Berkeley?
I will always cherish my time in the Berkeley Medical Reserve Corps, Dr. Portnoy's lab, and the Student Learning Center.
Harshika organized a mass casualty incident through the Berkeley Medical Reserve Corps each semester.
We heard that you were recently published, congratulations! Can you tell us a little about that?
I am researching the role of miRNA in the early detection of prostate cancer. I am very passionate about research because it is what takes science from simple memorization to the exciting phase of exploration. I am eternally grateful to UC Berkeley for giving me the scientific foundation to understand, design, and conduct research and the Dahiya lab for providing me the mentorship and resources to research prostate cancer in their laboratory.
Do you know of a student or group in Rausser College involved in noteworthy research, community outreach, or extracurricular activities? Let us know by submitting a suggestion with this nomination form.