The College of Natural Resources is pleased to welcome four new faculty to the College in 2017. Their expertise ranges from agroecosystems to water rights to the economics of rural land titling and more, and they study a myriad of issues that include sustainable resource use, urban air pollution, and ecological responses to climate change. The College looks forward to their upcoming research projects—noted briefly below—and to the academic excellence and mentorship that they will offer students at UC Berkeley. Welcome to CNR!
Timothy Bowles
Environmental Science, Policy, and Management
Timothy Bowles is an agroecologist dedicated to making the world's agricultural systems resilient by increasing reliance on biodiversity and ecological processes. His research—at the intersection of agroecology, soil ecology, and biogeochemistry—centers on how plant-soil-microbe interactions underpin sustainable resource use in agriculture. He obtained a PhD in ecology from UC Davis, where he used a participatory approach in working with local organic farmers to demonstrate how their management enhances soil organic matter and microbial activity to support both high yields and low potential for harmful nitrogen losses. As a USDA Agriculture and Food Research Initiative postdoctoral fellow at the University of New Hampshire's Department of Natural Resources and Environment before joining ESPM, Bowles worked to identify strategies that could reduce vulnerabilities of agricultural systems to changing precipitation patterns. He will continue this work at UC Berkeley and begin new projects focused on barriers to and benefits of improving soil health.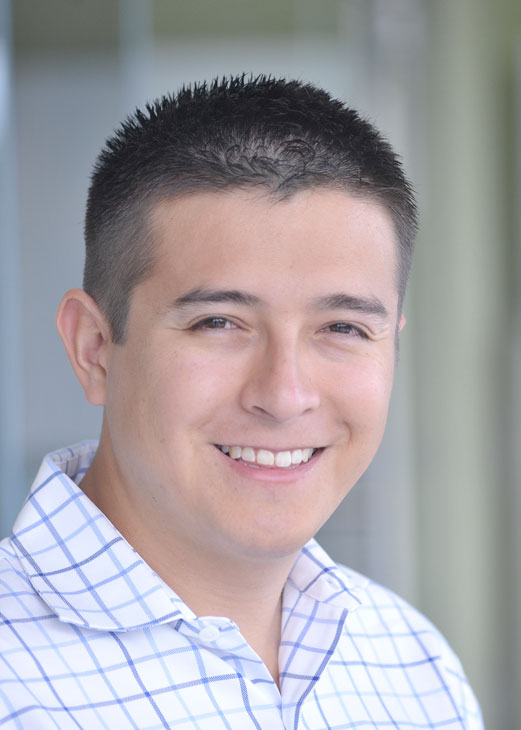 Marco Gonzalez-Navarro
Agricultural & Resource Economics
As a development and urban economist, Marco Gonzalez-Navarro has published studies on retail globalization in emerging markets, rural land titling, road infrastructure, crime, and political economy. His research has appeared in journals such as American Economic Review, Journal of Political Economy, Review of Economics and Statistics, American Economic Journal: Applied Economics, and Journal of Development Economics. He holds a BA in economics from the Instituto Tecnológico Autónomo de México, and a PhD  in economics from Princeton University. Gonzalez-Navarro was a Robert Wood Johnson postdoctoral scholar at UC Berkeley before spending six years as an assistant professor at University of Toronto. In addition to his appointment in the Department of Agricultural & Resource Economics, Gonzalez-Navarro is an affiliate of the Latif Jameel Poverty Action Lab and the Center for Effective Global Action. Currently, he is studying the effects of subway transportation systems on urban air pollution, and on how improved water access reduces clientelistic behavior among citizens in rural Brazil, thereby improving local democratic functioning.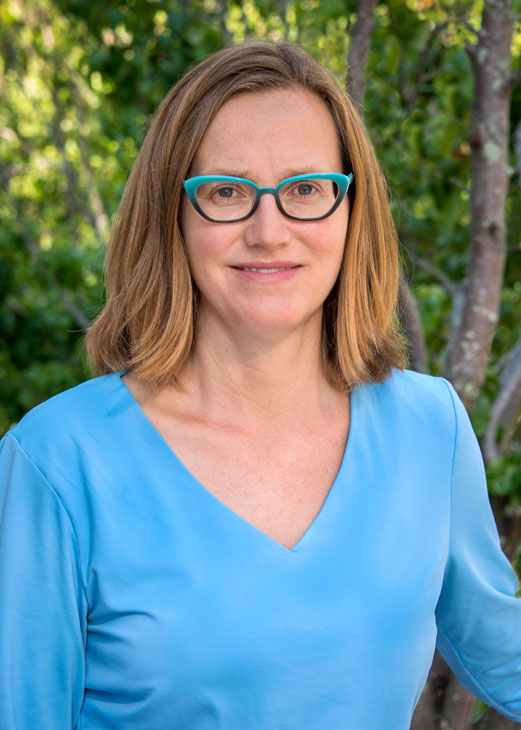 Lara Kueppers
Energy and Resources Group
Lara Kueppers is an interdisciplinary environmental scientist whose research focuses on ecological responses and feedbacks to climate change. Kueppers uses field experiments and observations, as well as models, to understand climate-ecosystem interactions in forests and agroecosystems. She has conducted fieldwork in the high-elevation forests and alpine areas of the Rocky Mountains, recently studying factors that constrain upslope shifts of subalpine trees with climate warming. She has also investigated the effects of crop growth and management on local and regional climate. Kueppers is currently deputy director of Next Generation Ecosystem Experiments—Tropics, a multi-institution project funded by the Department of Energy to better understand and project tropical forest feedbacks to climate change. Previously, she was a research scientist in the Climate and Ecosystem Sciences Division at Berkeley Lab and an assistant professor at UC Merced. She holds BS and MS degrees from Stanford University and a PhD from UC Berkeley's Department of Environmental Science, Policy and Management; she also completed postdoctoral training in regional climate modeling at UC Santa Cruz.
Michael Mascarenhas
Environmental Science, Policy, and Management
Michael Mascarenhas is an environmental sociologist who focuses on postcolonial and development studies, environmental justice and racism, and science and technology. His first book, Where the Waters Divide (Lexington Books, 2015), examines the market-based policies that produce inequitable water resource access for Canada's First Nations. His second book, New Humanitarianism and the Crisis of Charity: Good Intentions on the Road to Help (Indiana University Press, 2017), applies a similar methodological approach to investigate the privatization of humanitarian aid following disasters. Mascarenhas holds an MS in forestry from the University of British Columbia (UBC) and a PhD in sociology from Michigan State University. He was a postdoctoral fellow at the Centre for Applied Ethics at UBC and has held teaching appointments at Kwantlen Polytechnic University and Rensselaer Polytechnic Institute. His current research and book project examines water access in the cities of Flint and Detroit. Mascarenhas was an expert witness at the Michigan Civil Rights Commission on the Flint Water Crisis, and an invited speaker to the National Academies of Sciences, Engineering, and Medicine's Committee on Designing Citizen Science to Support Science Learning.