After 11 years leading the College of Natural Resources, Dean J. Keith Gilless will step down from his post in June 2018.
As Dean, Gilless has been dedicated to supporting CNR's diverse research, teaching, and outreach activities. He has led the College through major growth, overseen the launch of a number of interdisciplinary initiatives, completed infrastructure renewal projects, and skillfully steered the College through difficult cost-saving measures.
Known for his ability to foster collaboration, Gilless was instrumental in many significant partnerships with other campus units, including the launch of the Energy Biosciences Institute, the Innovative Genomics Institute, the Berkeley Initiative for Global Change Biology, and the Berkeley Food Institute. He was involved in welcoming the Energy & Resources Group as a CNR unit in 2011, and his efforts have resulted in a major expansion of UC research forest lands.
Under his leadership the College has been recognized internationally for excellence. In recent years, UC Berkeley has consistently ranked at the top of many fields in which CNR plays a major role, including environmental sciences, ecology, agricultural and resource economics, nutrition, plant biology, and microbiology.
"Dean Gilless has provided great leadership at the College of Natural Resources through his successful efforts to streamline its operations and to maintain its intellectual greatness," said Henry Brady, Dean of the Goldman School of Public Policy. "He has been a leader among deans in his work on the Berkeley Food Institute and on many other university initiatives, and he has constantly reminded all of us that Berkeley must continue to live up to its reputation for teaching and research excellence, for service, and for access."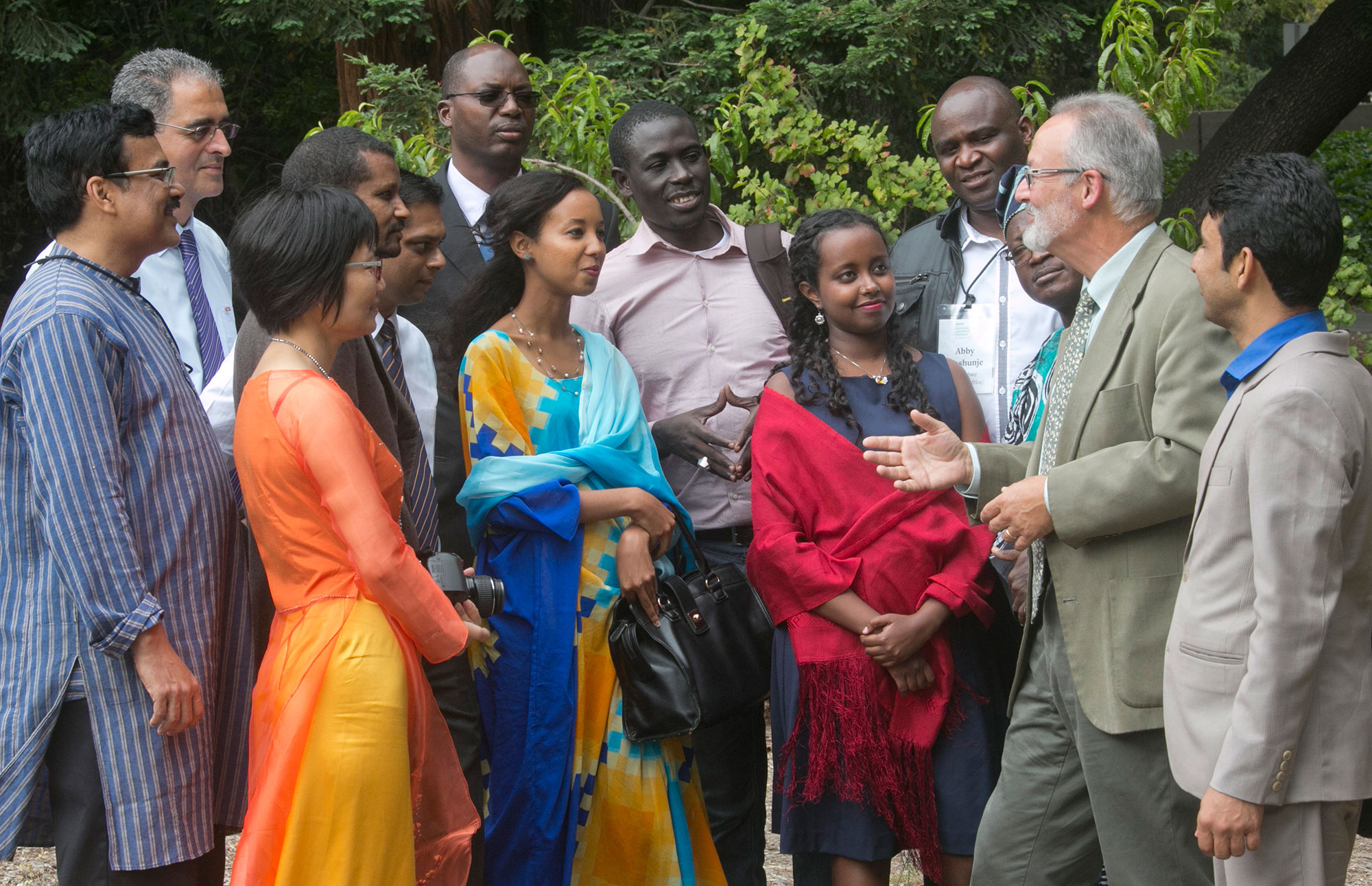 Dean Gilless in discussion with students of the Beahrs Environmental Leadership Program.
From expansion of the popular Sponsored Projects for Undergraduate Research program and improvements to the Student Resource Center to involvement in STEM outreach and support programs, Dean Gilless will also be remembered for his ongoing support of the undergraduate experience in the College and across campus. During his tenure, undergraduate enrollment in CNR majors has more than doubled, and Gilless oversaw the centralization of undergraduate advising in 2009. Today, CNR is known for its small college feel and boasts consistently high undergraduate satisfaction ratings.
Gilless has also championed international and professional education. He was involved in the creation of the Berkeley Master of Development Practice program and he expanded upon the long-running Beahrs Environmental Leadership Program to establish CNR's International & Executive Programs.
"The College has been extremely fortunate to have Keith as dean, and we truly appreciate his many accomplishments that have supported students, increased philanthropic giving, and—through the creation of the CNR Alumni Association and many other efforts—strengthened alumni engagement," said Steve Hurst '78, current chairman of the CNR Advisory Board and founder, president, and CEO of Savant HWP, Inc. "Keith leaves all of us with words to live by, words that reflect not only CNR's mission but also his personal values and integrity: 'See the Bigger Picture. Make a Better World.'"
Dean Gilless earned his B.S. in Forestry from Michigan State University and a joint Ph.D. in Forestry and Agricultural Economics from the University of Wisconsin-Madison. A professor of forest economics and management at Berkeley since 1983, he holds appointments in both the departments of Environmental Science, Policy, and Management and of Agricultural and Resource Economics. He received the UC Berkeley Distinguished Teaching Award in 1989 and held the S.J. Hall Chair in Forest Economics from 1996-2006. After serving as interim dean in CNR from 2007-2008, Gilless was formally appointed to his first term by the UC Board of Regents in July 2008. 
VIDEO: Dean Gilless reflects on his years teaching at the UC Berkeley forestry field camp.
"Keith has that fantastic combination of depth of knowledge on many topics plus the people skills to really influence opinion and create impactful change," said Lisa Alvarez-Cohen, Vice Chair of the Academic Senate and Professor of Environmental Engineering. "He's a true devotee of Berkeley, and as Dean of CNR, he's been a force of nature. He has shown true leadership during difficult times for the campus."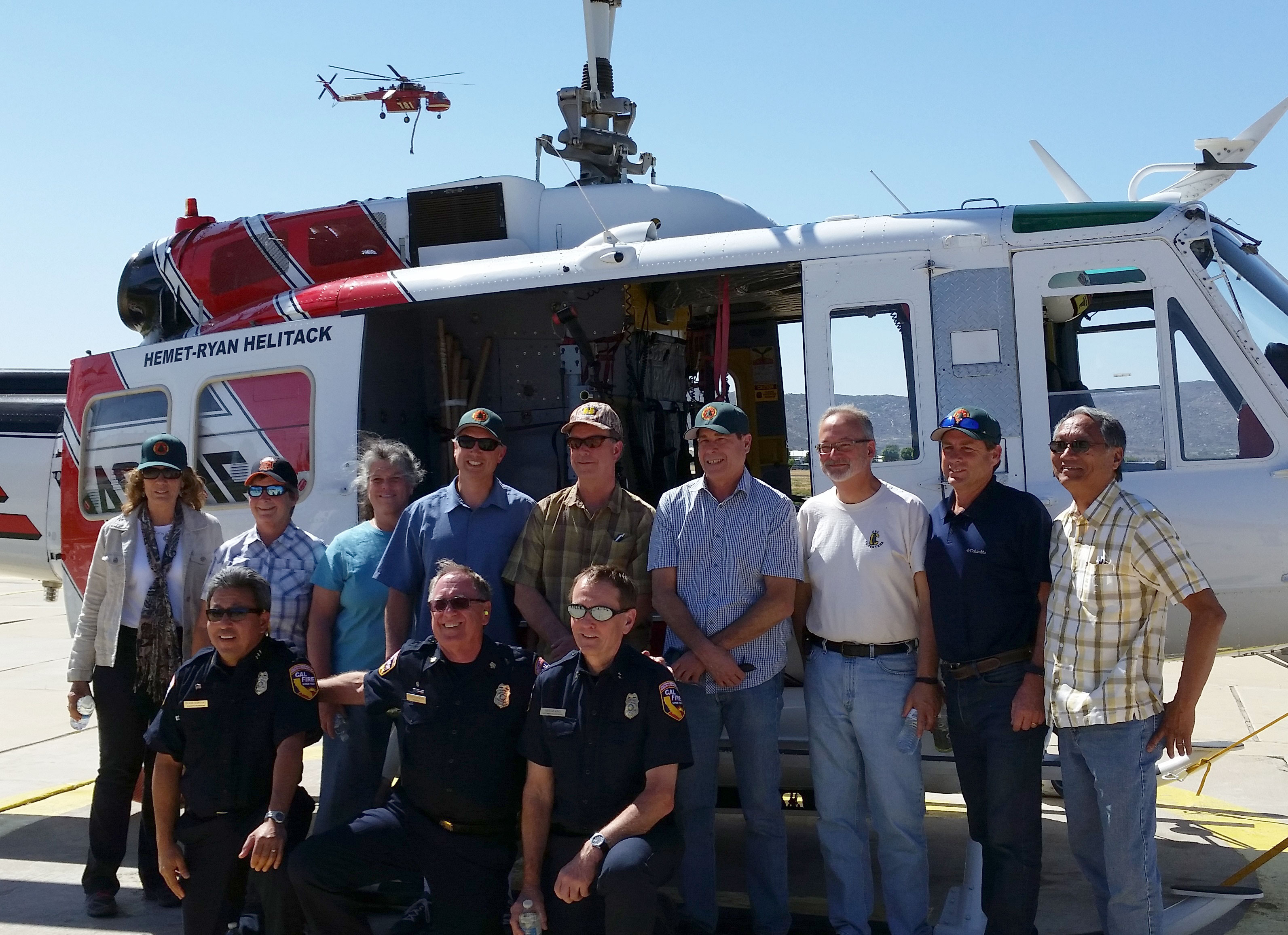 Dean Gilless (third from right) and members of the California Board of Forestry and Fire Protection with Cal Fire Leadership at the Hemet-Ryan Air Attack Base.
An ambassador for the campus in many capacities, Gilless has held multiple administrative and leadership roles with the UC Division of Agriculture and Natural Resources, and he is currently serving as the chair of the California Board of Forestry and Fire Protection. He is a member of the California Forest Carbon Action Team and a senior advisor to Wildfire Breakthrough, a nonprofit working to encourage the government to commit to intensive research and development to find a scientific solution to wildfires. He served twice as a member of the USDA's Forest Research Advisory Council, and has been a member of the steering committees of several international forestry organizations.
"I have known Keith as both student and colleague; he has been a mentor and a friend," said Glenda Humiston, Vice President of the UC Division of Agriculture and Natural Resources.  "I've watched him reinvigorate CNR, lead the California Board of Forestry, handle a dozen emergencies, and still find time to take care of family and friends—and all with a smile."
Dean Gilless' contributions to fundraising efforts have resulted in significant support for the College. He was deeply involved in what was at the time the largest single estate gift in the history of the campus, which resulted in an $18 million general fund for the college, the John H. Gross endowment. He secured funds for a number of infrastructure projects, including renovations in Morgan Hall in 2010—the first lab renovation on the Berkeley campus to receive LEED Gold certification. He also led a fundraising effort to support Berkeley's 100-year-old forestry program and to increase philanthropic giving for students in forestry. During the Campaign for Berkeley, the College exceeded its goal by $10 million. Additionally, under Gilless' direction over the past decade, CNR has grown its endowment—which supports research, instructional programs, and financial aid—from nearly $38 million to almost $93 million.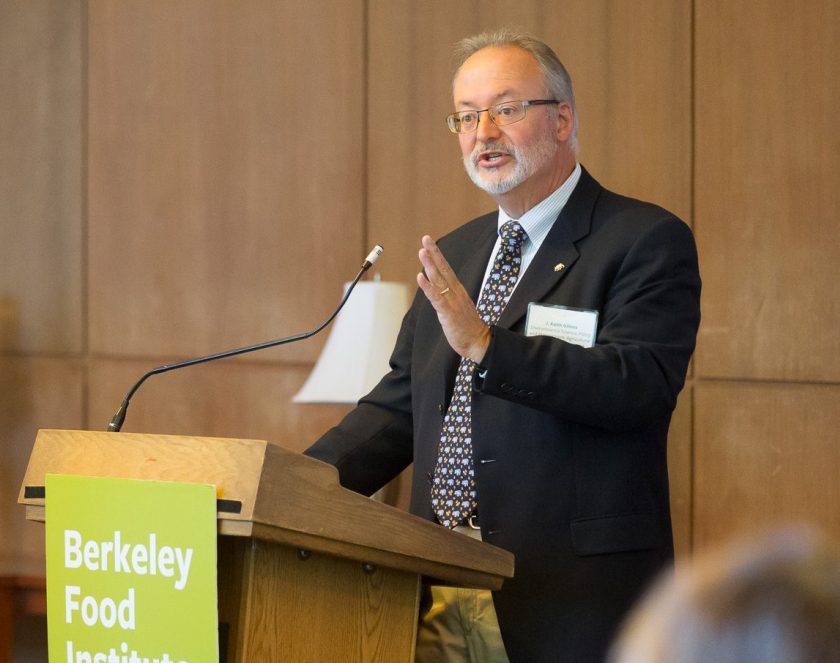 Dean Gilless addressing the audience at a Berkeley Food Institute workshop on policy engagement. Photo by Jonathan Fong.
As he looks ahead to the last year of his second term, Dean Gilless isn't losing any steam. He plans to focus on two new ambitious projects for the College: a renovation to CNR's kitchen—the only teaching kitchen on campus—and a major building campaign in collaboration with the College of Chemistry and the College of Engineering, which capitalizes on the research synergies between the three colleges. He's also excited to be working on a brand new campuswide energy, environment, and climate initiative.
"I feel deeply honored to have been able to serve the college and the campus as CNR's dean, and stepping down from this position is just a transition in my relationship to Berkeley," said Gilless. In addition to resuming his faculty position, Gilless expects to continue his engagement in the expansion of the College's professional programs.
"I can't think of any institution in the country whose mission aligned so well with my own values, or that could have had a more positive influence on informing and shaping them," he added. "Berkeley has given me opportunities and experiences I could not have dreamed of as a young environmentalist deciding to pursue a career in forestry. I've done my best to return the favor, and will continue to do so in support of those stepping up to lead the college and the campus."