Scott Silva at Bryce Canyon National Park.
Scott Silva
3rd year,  Environmental Sciences and Ecosystem Management & Forestry with a minor in Geographic Information Science and Technology
Junior Scott Silva wants to make Cal's trash one of its reusable treasures. He tells us about his efforts at the Zero Waste Research Center, attending Forestry Camp, and how geocaching led him to study environmental science.
How did you decide to study environmental science and forestry?
I became interested in forestry and environmental sciences when I was young, and enjoying the outdoors was one of the only things I enjoyed doing. In addition to being known for wine tourism, my hometown of Napa has a big hiking culture, and my dad took me for hikes often. I started going geocaching, which is an outdoor scavenger hunt that sometimes involves solving puzzles in order to find hidden "caches" that contain a logbook and small knick knates for trading. I learned a lot about the natural landscape while talking with my father and being outdoors, which made me wonder more about how and why nature does what it does.
In high school, my love of hiking grew when I joined the hiking club. I eventually became president of the club, and loved taking my friends out to places to do trail work, hike, or do clean-ups, which helped me gain outdoor leadership experience. I then got to meet a lot of people in working in the field of environmental science and was amazed at the fact that you could get paid for helping the environment. I made it my goal to be involved with environmental sciences, as I wanted to be a manager of natural resources and have a say in land management decisions. All the while, climate change and other anthropogenic impacts were unfolding around the world, fueling my political drive to fight for something I believed in.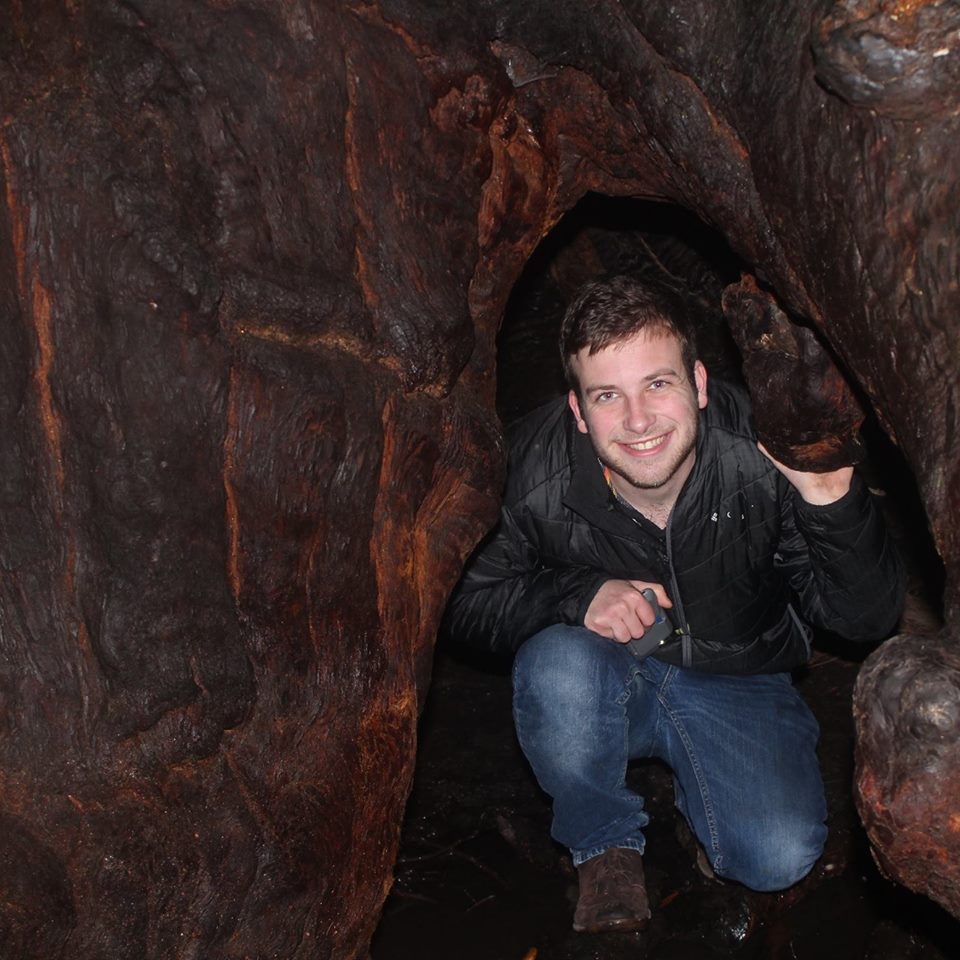 As a student here at UC Berkeley, you attended Forestry Field camp. Could you tell us about your experience in the program?
At Forestry Field Camp, we learn about current forestry industry and how it impacts the world's natural resources. The summer I spent in the program began by taking Sierra Nevada Ecology with Scott Stephens, in which we studied the ecology and natural systems that exist within the Sierra Nevada. This class was super fun because we got to learn the taxonomy and functions of many of the plants found in the Sierras, which involved hiking and being in the field for class. We were even "poisoned" by professor Joe McBride after he fed us blue elderberry. Then, we took Forest Measurements with Rob York, which focused on how foresters measure and select trees for harvest. We also took part in a class called Silviculture with Kevin O'hara, which took us to multiple industrial and state-owned forests to examine how the timber industry and forest ecosystems operate hand-in-hand. Finally, we had our Forest Management and Assessment class with Frieder Schurr and Rick Standiford, where we were assigned a 160-acre parcel and were asked to write a management plan about it. This class was a good example of what a professional forester does, and we were given many opportunities to create a project that was something craft on our own and take pride in. After this camp, I feel that I know how a professional forester manages a forest, as well as the ecology and cultural experiences that go along with management.
In addition to school, we had many weekend and extracurricular adventures. Every day after class, all of the people at camp would meet for dinner at the dining hall, where we would just joke and laugh about the day, or hang out with local environmental officials and professors. We would also go camping nearly every weekend, whether it be climbing Mount Lassen, floating at Butt Lake, or just fishing in the Feather River. Finally, nights were filled with recreational activities such as dance parties, "forest" ball (a volleyball variant), and night hikes. Participating in these activities helped us form great and lasting friendships. It's been great to meet people in my major and get to know my classmates on a personal level.
You're involved in the Student Environmental Resource Center (SERC)—what are your primary responsibilities at the Center?
I work in the Zero Waste Research Center at SERC, which looks for upstream and downstream solutions to waste problems on our campus. I am in charge of researching and implementing zero waste programs on campus that are economically viable, as well as sustainable. I look at social, economic, and political impacts of waste projects, and I try to help combine people and programs in order to maximize the efficacy of the zero waste movement. Since launching in 2012, the Zero Waste Research Center has been awarded a grant from The Green Initiative Fund and started recycling and composing projects across campus. With composting, we are attempting to implement a vermi-composting program with aquaponics on campus. Our current recycling projects involve attempting to create 3D printer filament out of plastic waste, as well as other ways to reuse UC Berkeley's waste in an effort to transform trash into potential resources. With resources like transforming plastic waste into 3D printer filament, we have the opportunity to create an economic advantage of our waste to benefit the Berkeley community's sustainability efforts.
Scott Silva on a CHAOS Hike at the annual Gourmet Trip in Henry Coe State Park.
In addition to your work with SERC, you're the president of the Cal Hiking and Outdoor Society (CHAOS). What are some benefits of being involved in a student organization like CHAOS?
CHAOS is a great club because it is full of diverse people who have one goal: hiking. This brings together unique crowds and creates a very inclusive atmosphere. Our club gives our members a lot of perks such as coupons from various brands, access to outdoor recreational spaces and stores, and free gear rentals from our gear shed. Being involved in a student organization helps students find community, helping them establish a "home away from home" on campus. Being part of a student organization can make campus feel smaller, which helps many people feel less lost.
What advice would you offer to students looking to get involved in the outdoors at Cal?
JUST GO OUTSIDE! Between studying for midterms, school groups, and plain old procrastinating, many of us don't have the time or energy to go outside. But with proper planning and oversight, it's easy to find time to go on a hike to relax and enjoy the outdoors. This way, students can foster a deeper connection with their environment, which makes being involved with the outdoors much more meaningful.
Do you know of a student or group in Rausser College involved in noteworthy research, community outreach, or extracurricular activities? Let us know by submitting a suggestion with this nomination form.