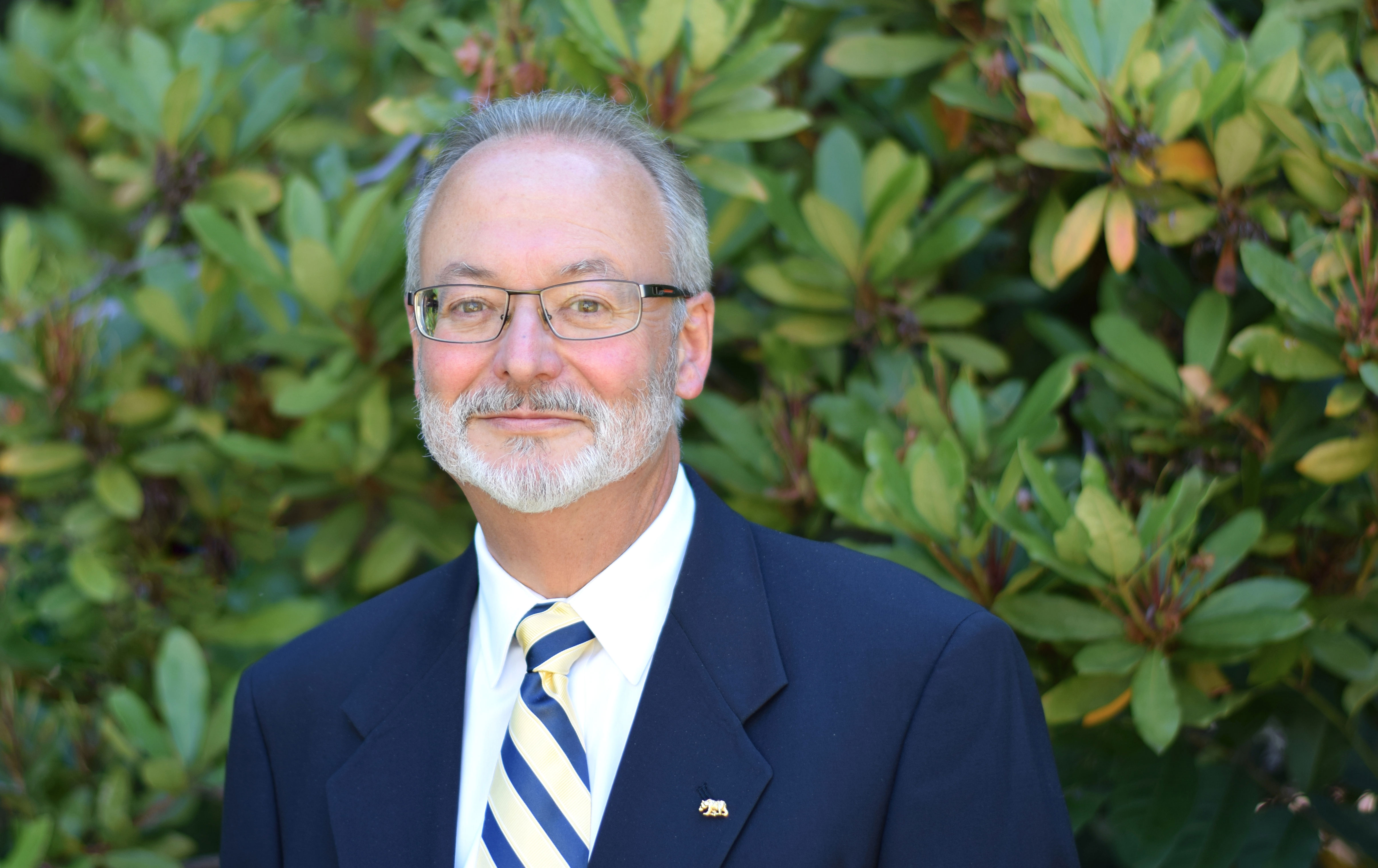 Dean J. Keith Gilless has been honored with a 2018 Berkeley Faculty Service Award. The award is given annually to a member of the Berkeley Division of the Academic Senate for their outstanding and dedicated service to the campus. The award recognizes Senate service—an essential to element of shared governance—and contributions that have had a lasting and significant impact on the Berkeley campus.
In their announcement of the award, the Faculty Senate commended Gilless for being a "colleague of uncommon energy, commitment, and skill," whose work "demonstrates exceptional devotion to the life and mission of the campus as a whole." Gilless has been a professor of forest economics at Berkeley since 1983, and has served on a number of Senate committees including Academic Planning and Resource Allocation (1996-99), Educational Policy (2001-06), and Undergraduate Scholarships and Honors (1991-93, 1999). His deep involvement in the work of the Berkeley Division of the Faculty Senate demonstrates his commitment across a wide range of issues.        
In addition to his service at Berkeley, Gilless has been a leader in committees across the UC system, including serving in the systemwide Academic Senate, the University Committee on Committees, and four years on the University Committee on Educational Policy.     
In recognition of Gilless's accomplishments, former chair of the Berkeley Faculty Senate Division, Elizabeth Deakin, said, "Keith belongs to a group of faculty who are energetically engaged, seek to represent the welfare of the faculty as a whole, work hard to obtain and assess data on the issues, investigate the pros and cons of various viewpoints, develop expertise in the subject matter, find positive ways forward, and provide the leadership needed to see their ideas implemented in many cases. Keith has been a campus treasure."