In this month's Student Spotlight, senior Bradley Machado tells us about his path to CNR, his interest in combining photojournalism and environmental studies, and how being in the military prepared him for college.
Photo by Natalea Schager.
Bradley Machado
4th year, Society and Environment, with a minor in Journalism
You're a US Army veteran and a former community outreach chair of the Cal Veterans Group. Could you tell us about your journey from being a flight paramedic to studying at Cal?
My experiences with Cal started nearly 30 years ago as a child. My father was a post-Vietnam era veteran who transferred to Cal to study landscape architecture. At 5 years old I got a taste of the Berkeley experience—I was hooked. My memories of Berkeley all left a deep impression: exploring open spaces in San Francisco on field trips with Professor Chip Sullivan, attending The Big Game, and watching the Grateful Dead at the Greek Theater from Cheapskate Hill. Unfortunately, my life would take a different and much longer route to reach Berkeley than my peers. After dropping out of high school and working odd jobs, I decided to serve in the military as a medic while I found my path in life. Little did I know that my experiences in the service would lead me full circle back to Berkeley.
How has serving in the military helped prepare to you for your studies?
After about a year in the military I transferred to DUSTOFF, the Army's aviation medical evacuation unit. Our primary mission was to fly into combat to rescue wounded soldiers and local citizens. At the end of each day I laid my head on my pillow knowing that people who had no other option were alive because of our crew's ability to help. I was proud of what I did, but the nagging feeling that I was simply picking up the pieces created by armed conflict was impossible to shake. I decided that I needed to prevent conflict from arising in the first place, and I knew that gaining an education would be the first step toward achieving that goal. Now, I hope to reduce global instability by helping others see links between our society and our environment.
A year after getting home from Afghanistan I was in my first semester at Modesto Junior College. Two years later, I was sitting in my first class at Cal trying to remember how I had gotten here, and now, nearly two years later, I'm still in that pinch-me phase and about to graduate from UC Berkeley.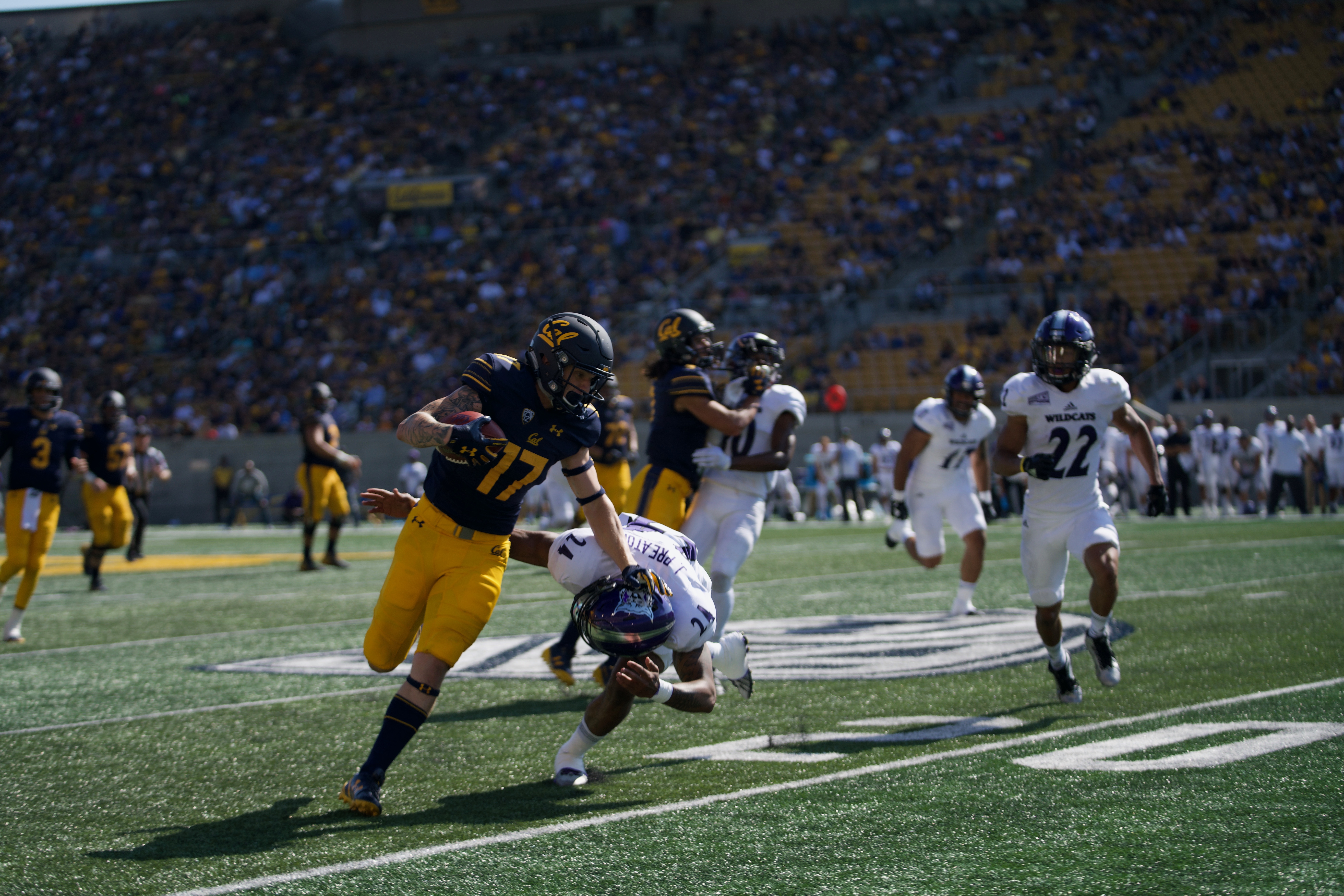 A photo taken by Bradley during the fall 2017 semester for the course Advanced Documentary Photography and published in a collection from the class called "A Season." Photo by Bradley Machado.
As a journalism minor, you've focused on photojournalism. How did I become interested in photography?
Photography started out as an artistic escape from my classes, and has become an integral part of my coursework and my preferred journalistic medium. I bought my first camera at the beginning of my junior year and took several of the classes offered through the Berkeley Art Studio—they're free for Pell Grant students, so check them out!
Why did you choose to combine studying society and environment and photojournalism?
I want to communicate environmental issues, but I don't want to stay in an echo chamber of people or organizations who share the same views—I want to bridge ideological divides. I believe that studying journalism can be applicable to any field or major because it teaches you how to communicate effectively. The program develops both hard and soft skills such as basic coding, data analysis, writing, research, critical thinking and interview techniques, and these are also an important part of my society and environment studies.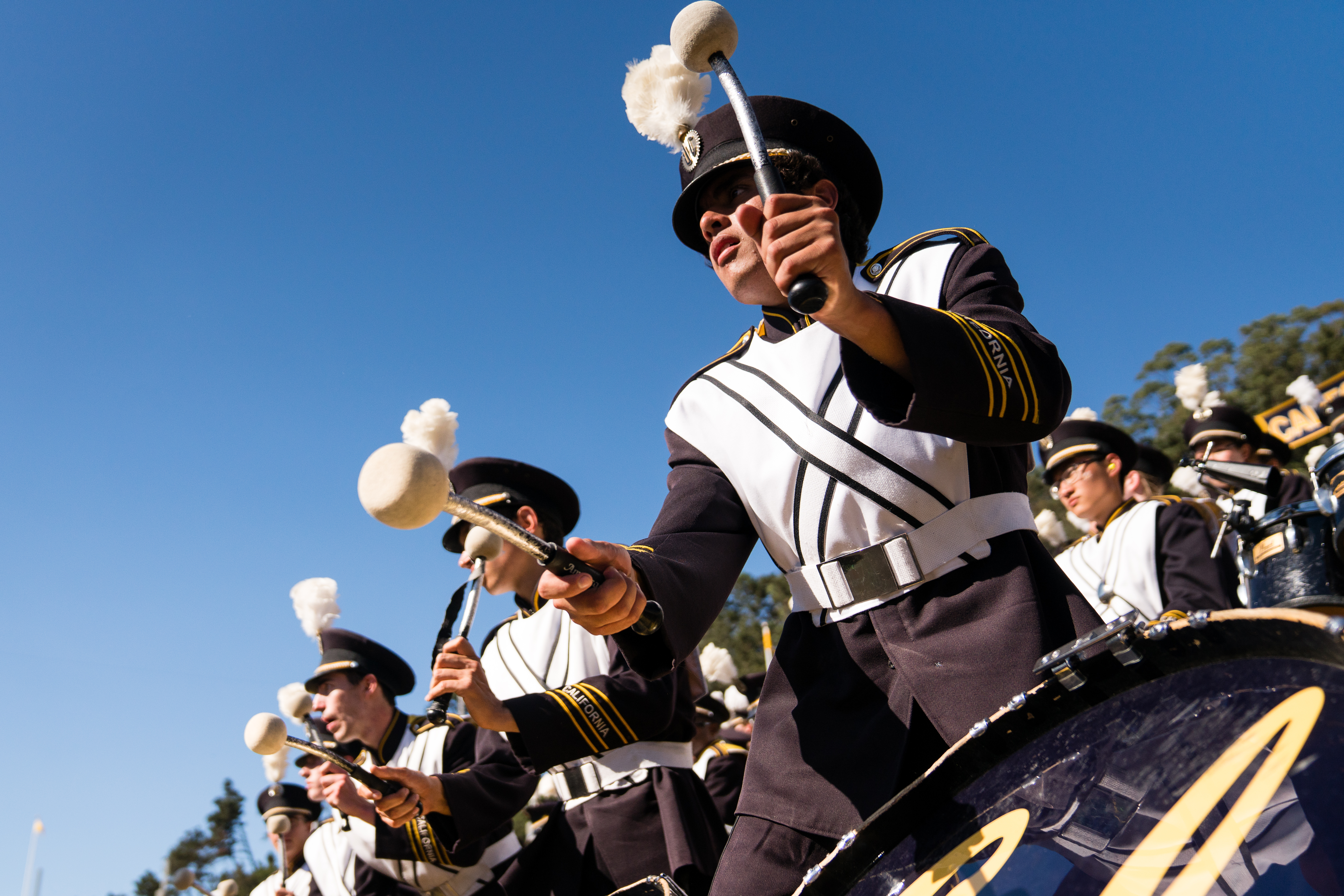 Another photo published in the student collection, "A Season." Photo by Bradley Machado
How do these two fields of study connect to each other?
Our planet is not in danger for lack of strong science; the planet is in danger because we're not communicating those issues to the individuals who matter most—those who make voting decisions that support the well-being of our planet. Science communication, just like the chemical pathways in our bodies, requires us to emit a signal and another party to receive that information. If either malfunctions, we have a disconnect which can result in serious problems. For true communication to occur, we must present information in a way that the other party understands. I believe the onus is truly on me to communicate the importance of protecting our planet in a way that which is relatable to others. This is why combining my passion for understanding our society and environment with journalism has been the perfect combination as a student in CNR.
What's next for you, post-graduation?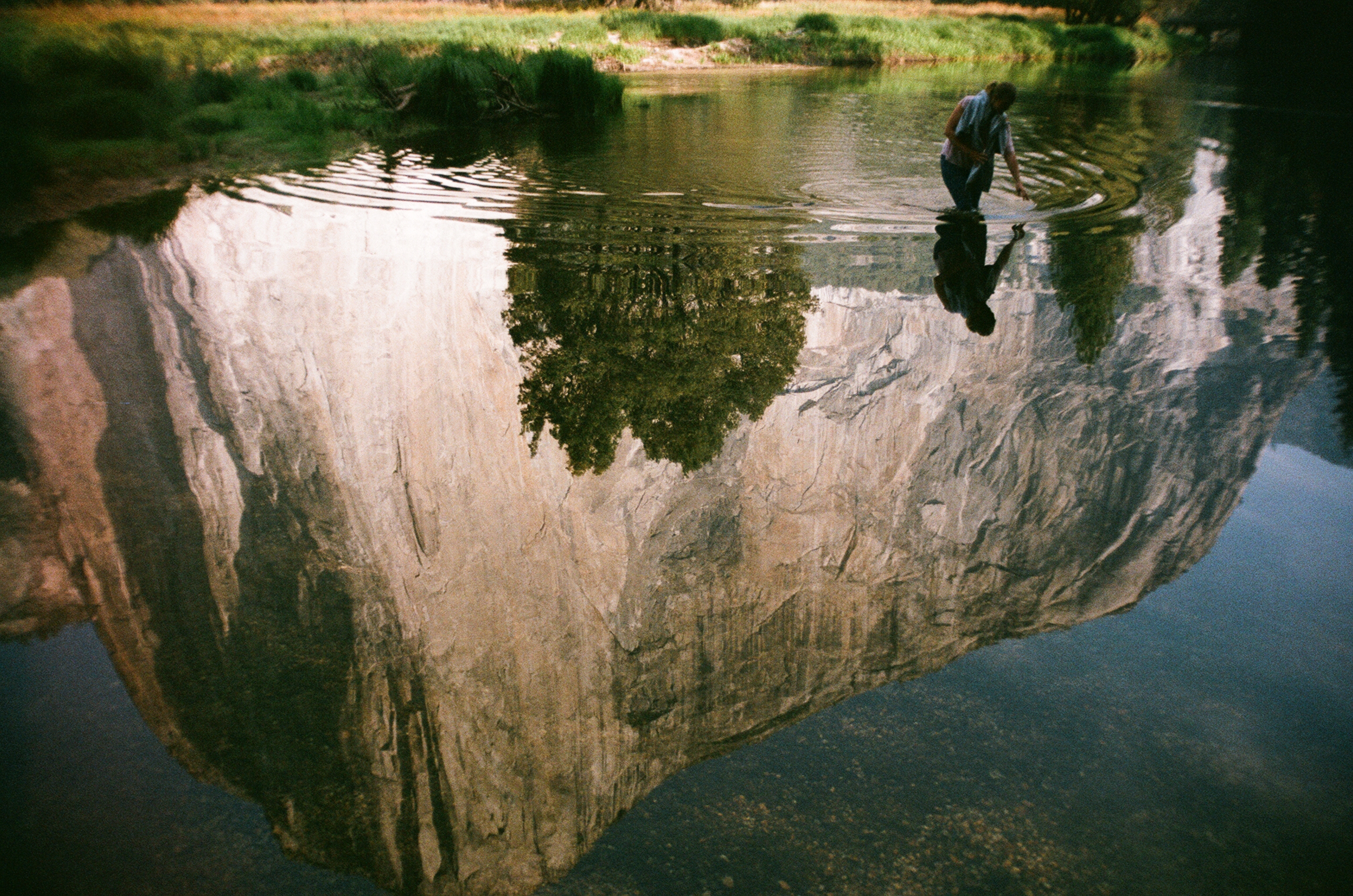 For another photo project completed during his senior year at Berkeley, Bradley traveled to Yosemite National Park. Photo by Bradley Machado.
I have several options ahead of me after Cal. I am currently working on a documentary photography project which, if all goes according to plan, will have me back in Afghanistan by late summer. I have a publisher for the project and am currently awaiting permission from NATO's International Security Assistance Force which controls journalistic access to Afghanistan.
I also have a permit to hike the Pacific Crest Trail for a separate project. I'm hoping to follow a female veteran hiking the 2,665-mile trail with the Warrior Expedition project. This project takes combat-deployed veterans and outfits them to go on long-term hikes as a way to "walk off the war." The concept is that Armies used to march back home after a conflict, giving the soldier time to come to terms with their experiences. Now, for most soldiers, the difference between combat and home is measured in hours and they have no time to come to terms with the things they saw, or had to do, or what was done to them and their friends. In addition to these projects though, I'll also be applying to communications positions in several nonprofit organizations.
Do you know of a student or group in Rausser College involved in noteworthy research, community outreach, or extracurricular activities? Let us know by submitting a suggestion with this nomination form.