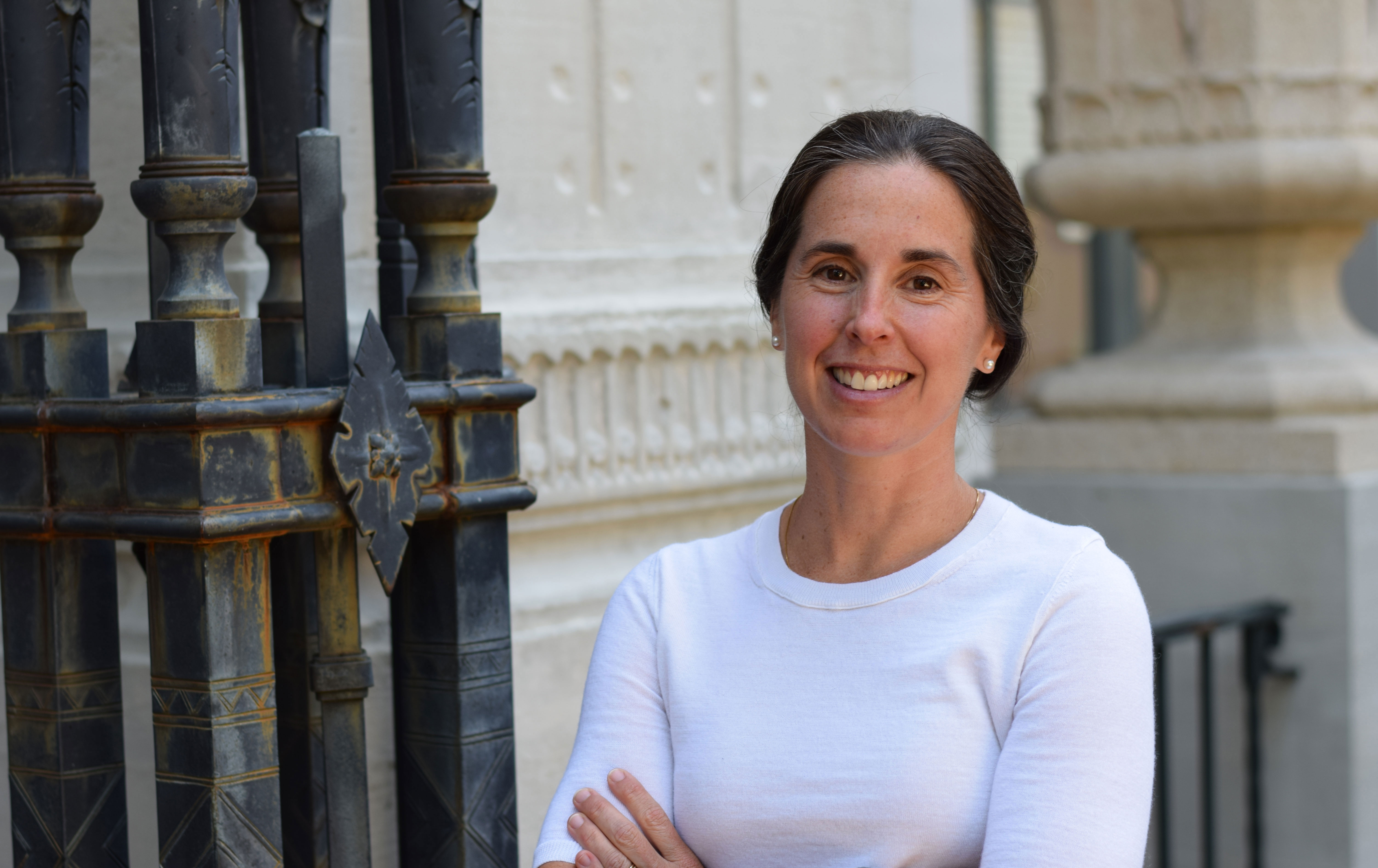 Associate Professor Meredith Fowlie. Photo credit: Julie Gipple
California Governor Edmund G. Brown, Jr. announced yesterday that he has appointed Meredith Fowlie to the Independent Emissions Market Advisory Committee, which serves the California Environmental Protection Agency. Fowlie is an associate professor in the Department of Agricultural and Resource Economics and holds the Class of 1935 Endowed Chair in Energy at the University of California at Berkeley. She is also a research associate at UC Berkeley's Energy Institute at Haas.
The five-member committee is tasked with performing an annual review of California's cap-and-trade program and other environmental laws, and evaluating their effectiveness as the state moves toward a goal of reducing greenhouse gas emissions to 40 percent below 1990 levels by 2030. The committee reports annually to the California Air Resources Board and the legislature on the environmental and economic performance of cap and trade and other relevant climate policies.
"It is an honor to be appointed to this Independent Emissions Market Advisory Committee," said Fowlie. "California's landmark cap-and-trade program is designed to reduce California's greenhouse gas emissions and to demonstrate policy leadership for the rest of the country and the world. There is a lot at stake, so it's critically important that this program be carefully designed, implemented, and evaluated. The committee will play an integral role in overseeing implementation and assessing the environmental and economic impacts. This is important work that I am honored to be a part of."
Fowlie has worked extensively on the economics of energy markets and the environment, including on California's cap-and-trade programs. Fowlie's appointment continues her long-standing work with the California Air Resources Board.