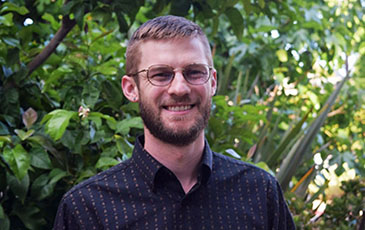 Congratulations to Energy and Resources Group and Goldman School of Public Policy student Jesse Strecker on being awarded a 2018 Switzer Fellowship. The program has awarded over 600 fellowships to outstanding graduate students since 1986. The Switzer Foundation acknowledges emerging leaders working to solve complex environmental issues by providing guidance and financial support to those selected.
Strecker, along with 19 other fellows, has been awarded $15,000 to further his graduate studies and will also benefit from leadership training and access to a network of past recipients of the prestigious award. The one-year fellowship is extended to graduate level students studying in New England and California who act as leaders in environmental stewardship and improvement.
Strecker's research focuses on the intersection of climate policy, labor economics, and equity, with particular attention paid to global efforts made to address climate change. His work as a labor and community organizer for almost a decade gave him a deep appreciation for issues ranging from access to housing to environmental policy.
Learn more about Strecker and the other 2018 Switzer Fellows.