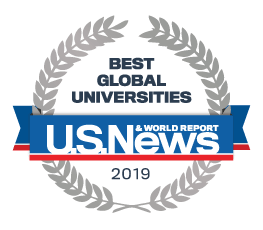 Following suit from previous years, UC Berkeley once again was ranked #1 in Environment/Ecology and #4 in Plant and Animal Science by the U.S. News & World Report within its "Best Global Universities Rankings." 
The report notes the fields within environment and ecology as encompassing the study of and research on "environmental health, environmental monitoring and management, and climate change." Similarly, the report identifies subdisciplines within plant and animal science as "plant pathology, plant nutrition, veterinary medicine, marine and freshwater biology, and zoology."
CNR is proud to further the advanced study in these areas and contribute groundbreaking research with the help of world-renowned faculty and students.
UC Berkeley ranked #4 in the overall global university ranking, following Harvard, MIT, and Stanford. Other highly rated disciplines at Berkeley include chemistry, physics and space science, economics, and business, among others. 
For more information on Berkeley's rankings, visit UC Berkeley News.