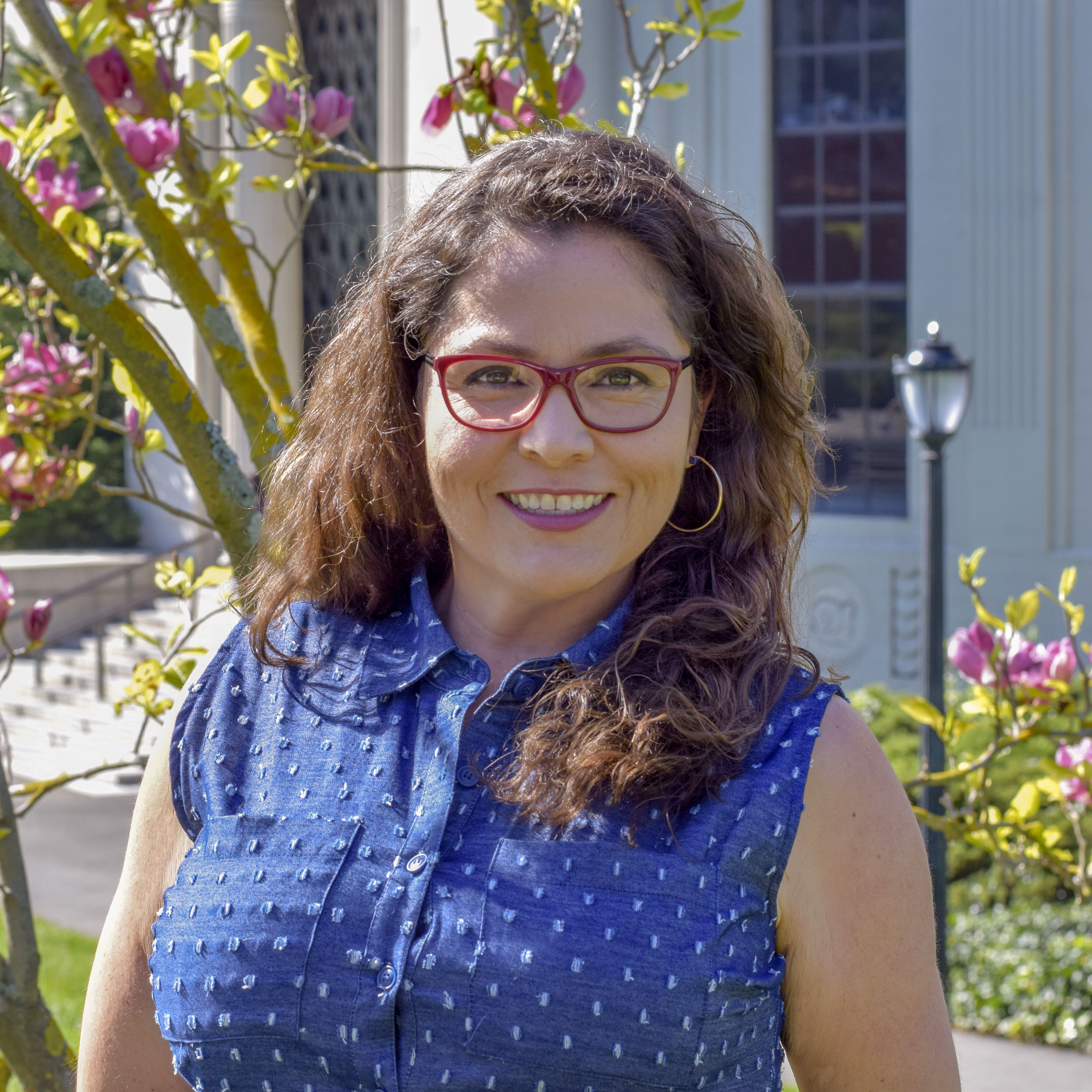 Photo by Natalea Schager.
What is something you love about working with students in PMB?
Our graduate students are engaged with their community and have plenty of ideas. They are willing to volunteer to put on events and activities that are productive, fun, and helpful to their peers. I love building a community alongside them.
What is a fun thing you do outside of your work, or a fun or interesting fact about yourself that you'd be willing to share?
I play soccer and enjoy the outdoors. When traveling, I tend to schedule time to go on a hike or a sporting event, sometimes both! I once backpacked by bus around Mexico for almost two weeks. I'm no stranger to traveling alone and have visited parts of Brazil, Spain, and Thailand on my own. An interesting fact about me is that my parents named me after my dad's celebrity crushes: Rocio Durcal, a Spanish singer and actress, and Angelica Maria, an American-born Mexican singer and actress—or so I'm told. My name is Rocio Angelica.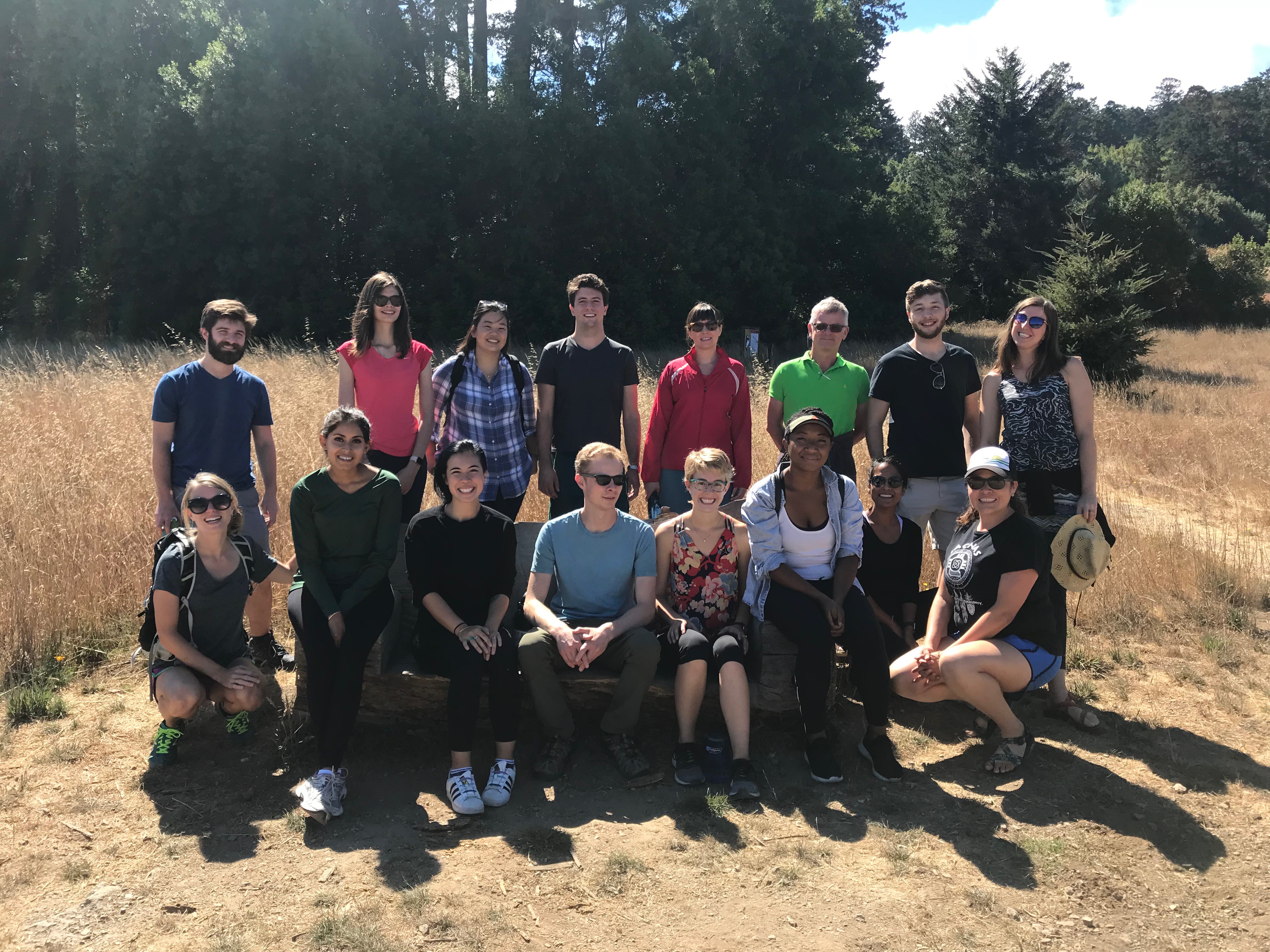 Sanchez on a hike with students and faculty during the PMB department retreat. Photo courtesy of Rocio Sanchez.
Have you had any powerful experiences watching your students grow that you would like to share?
I started in PMB in 2010. I've now seen our grad students become parents, faculty members, triathletes, social justice and science advocates, entrepreneurs, scientists, teachers...it's all impressive!
Students frequently cite their adviser as part of what makes CNR so special. How do you personalize advising for your students?
I take the time to get to know students as individuals. I listen, guide when asked for advice, ask questions, and let the student take the lead. Often times, students need a space to think and talk through their ideas, situations, and challenges. I listen to their expressed needs and we work together to figure out ways to address those needs. 
I take a genuine interest in the work that our students do. I have learned quite a bit about plant biology and microbiology topics through them. In a way, it becomes an exercise for them to reduce the jargon and explain their research to someone who isn't trained as a scientist! I also get to learn about their non-science life. We have talented performers, artists, runners, musicians, outdoor enthusiasts, and more in our department.