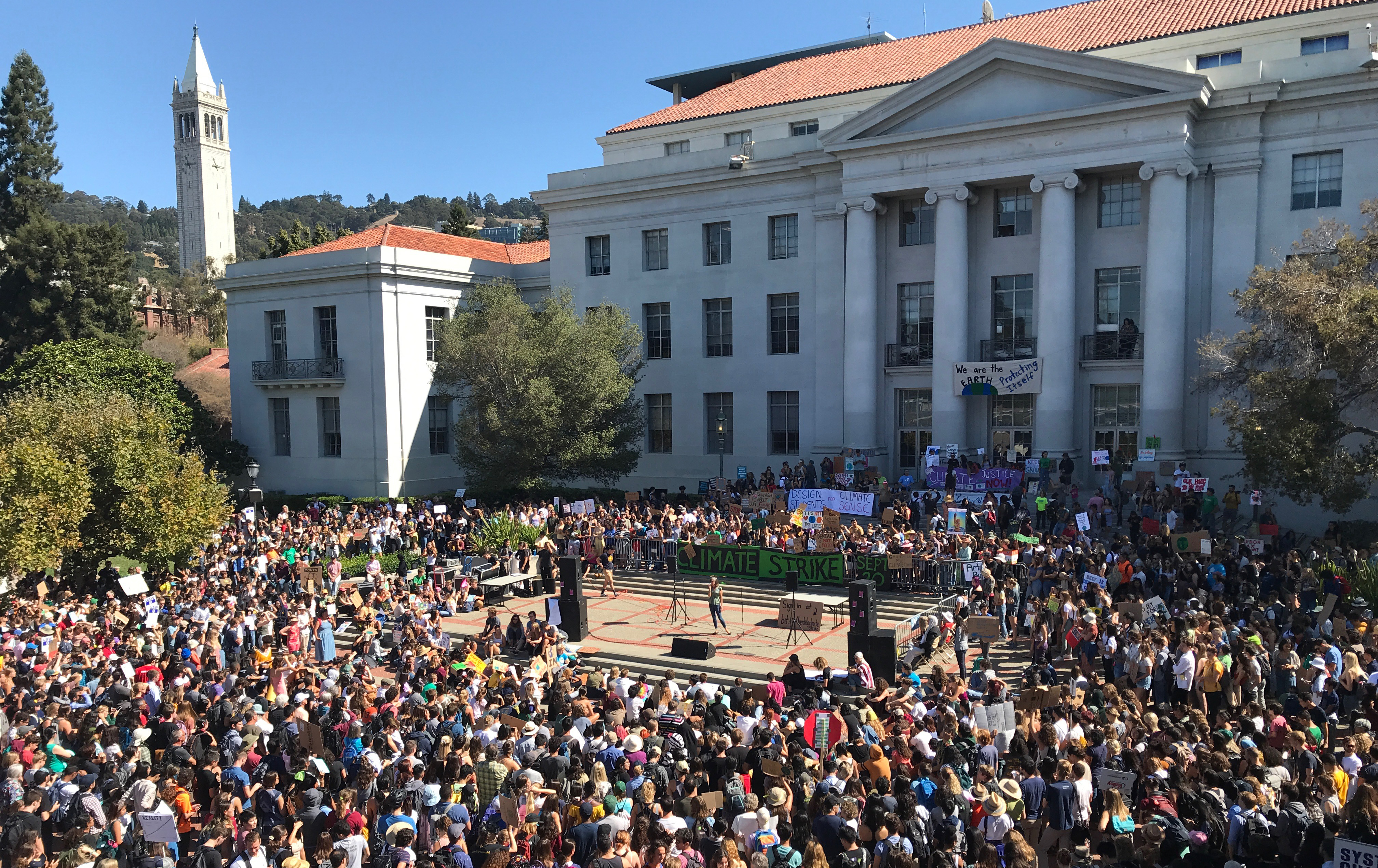 Since he came to UC Berkeley 20 years ago, professor Dan Kammen has been impressed by the university's reputation for world-leading scholarship and social engagement. In an Op-Ed appearing last Friday in the Daily Californian, Kammen showed his support for the Campus Climate Strike and encouraged Berkeley to use this platform to support climate action.
To face the climate crisis, we need continued scientific, technical, and policy innovation and an expanded level of urgency—elements that are already present at our university. From this point, writes Kammen, we must further engage the UC Berkeley community in environmental education, phase out natural gas, and partner locally and globally on a diverse range of climate-smart actions. Most importantly, he notes, these efforts must happen faster and more inclusively than in the past.
"The climate crisis we now face cries out for an even greater wave of use-inspired basic and applied research, and critically, for social activism," writes Kammen. "This will take different forms for each of us, but in the tradition of the Free Speech Movement, I am convinced that there is no better place to get this done than at UC Berkeley."
Read his Op-Ed here.