Michael Spencer, a third year Environmental Economics and Policy major and Sustainable Design minor, was a recipient of the College of Natural Resources 2019 Summer Internship Grant. With the help of this award, Michael traveled to India to improve the sustainability of the Aravind Eye Hospital in Pondicherry, Tamil Nadu. In this month's Student Spotlight, he describes his work at Aravind and his understanding of Indian culture in Pondicherry. 
Photo by Michael Spencer.
What made you want to participate in an internship focusing on energy efficiency in India? 
I am interested in understanding how populations can flourish without endangering the environment and the rest of humanity. I believe energy efficiency is at the heart of this vital balance. Without consuming and producing energy in a sustainable manner, overall progress is virtually impossible to achieve. I believe the future of all business, economics, politics, and lifestyle must be energy efficient, especially as the effects of climate change and ecological damage reduce our margin for error. 
Aravind Eye Care Systems in India offered me an opportunity to assist them in understanding and increasing energy efficiency at their hospitals. I was immediately excited, not just because I could practice energy efficiency, but because I could do so in India. Simply from an environmental perspective, India is a fascinating place. As India continues to develop, their industries will include an element of environmental consciousness. The experiences I had during this internship were truly unique. I was able to volunteer in the field I enjoy and respect, while also immersing myself into a radically different culture and environment.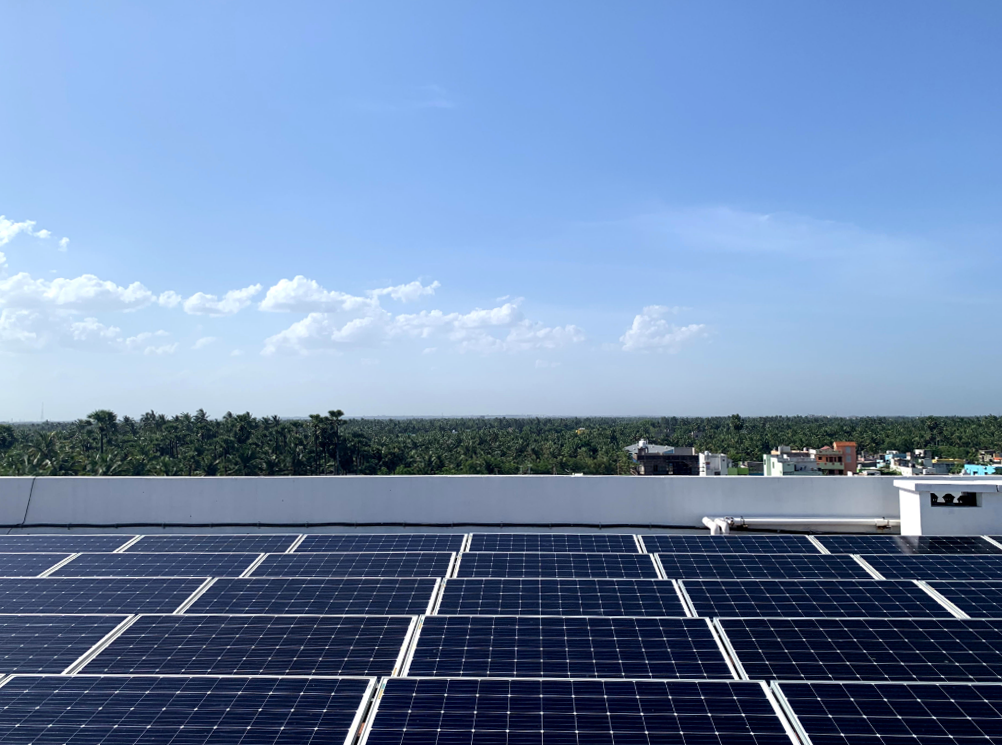 Photo by Michael Spencer.
Can you describe your internship position at Aravind?
I was hired by Aravind to promote sustainability at their hospitals. I initially worked on projects regarding waste management and the improvement of energy efficiency at the hospital's outreach camps. The most interesting and intensive work I did involved writing a research paper comparing the environmental footprint and cost of electronic medical records (EMR) to those of paper medical records. Taking a multi-faceted, long-term approach in comparing the two systems, I evaluated annual cost, manufacturing emissions, raw material use, and lifespan of necessary electronic equipment over several years. The overall goal was to understand how Aravind's decision to pursue EMR would affect their environmental and carbon footprint and highlight any potential savings the change might bring. Currently, the Aravind team and I are working to publish the paper in an international medical journal.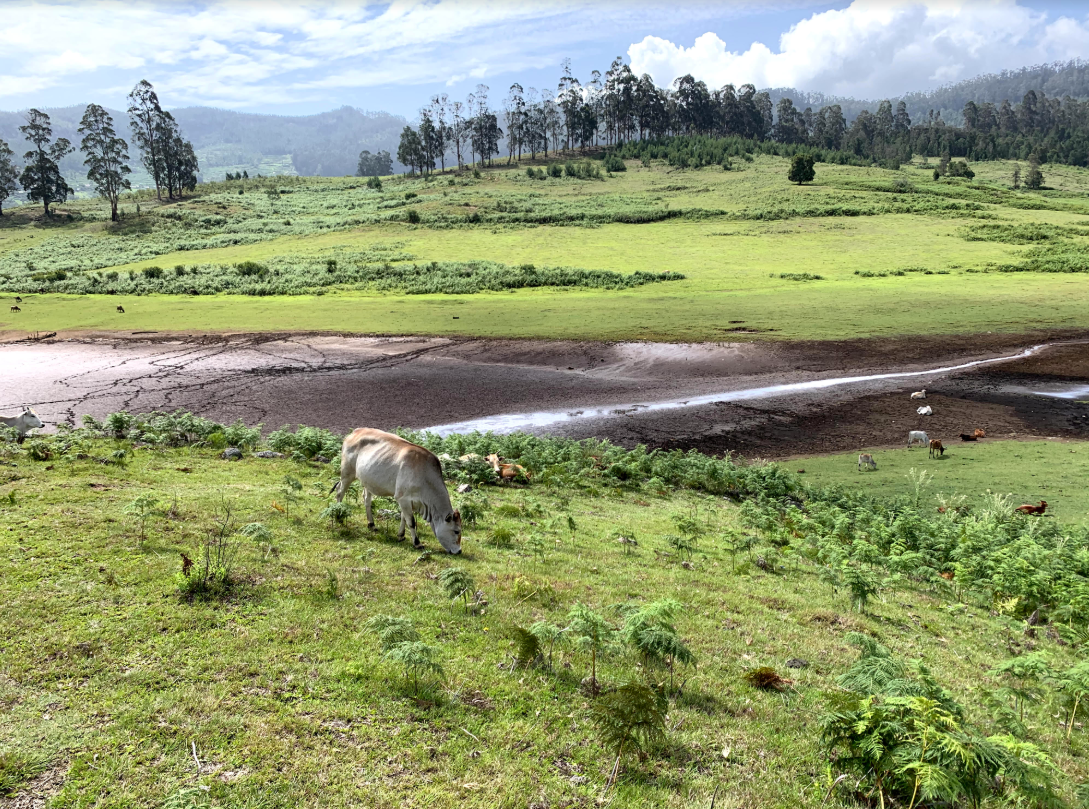 Photo by Michael Spencer.
What was it like to experience Indian culture in Pondicherry?
The experience I had in India was very shocking. No matter where I was standing, it felt like there were a million people—and several cows—surrounding me! Beyond that, there were just an astounding amount of differences in everyday life between India and America. When I first arrived, I noticed the driving was completely different, but I became used to it after a few weeks. I went from saying to myself, "Yep, I'm going to die in this taxi cab" to "This is just how driving works here." The more time I spent in India, the more I noticed how their philosophy, culture, history, working hours, religion, dress code, and even their head nods (side to side instead of up and down) contrast with western society. I also realize that India is massive nation, and my southern location provided me only a sliver of the entire, diverse Indian cultural experience. 
I was blown away almost the whole trip, but I am very grateful to have experienced something this intense. Seeing this country allowed to me to understand my individual life to a greater degree than I thought possible. I now view my life with a new appreciation.
How has your internship at Aravind impacted your hopes for your post-graduate career?
My internship at Aravind gave me important knowledge and skills that I will use throughout my career and life. However, I think one of the most important learning experiences I gained from this trip was the realization that I could actually do something like this—go to a foreign country where I didn't know anybody and still prosper, make relationships, and create ways to be successful and do meaningful work. This experience has given me the self-confidence to pursue what I want with my career. Even though I am uncertain of what exactly I want to do, my mind is open, and my hopes are high. 
Do you know of a student or group in Rausser College involved in noteworthy research, community outreach, or extracurricular activities? Let us know by submitting a suggestion with this nomination form.